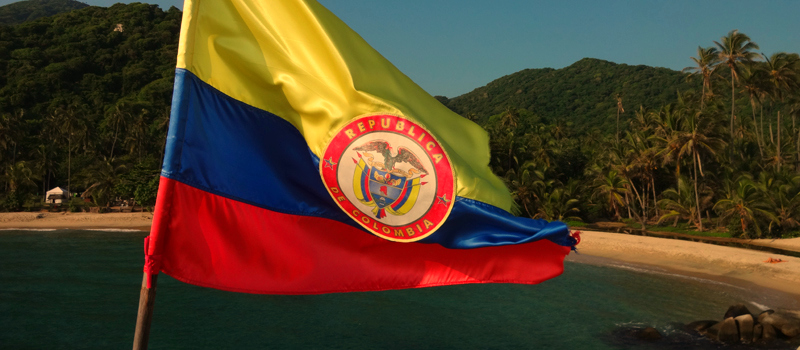 Colombia highlights, tourgroup with tourleader
With Bogota, Cartagena, san agustin, Popayan, Armenia, Medellin, park Tyrone
---
Only In private group minima 10 persons ( you can choose program and departure date) (Nederlandstalig begeleide groepsreis, kijk op NL Versie)
We can arrange with or without English speaking tour leader!
In private you can decide the quality of hotels, departure data and program!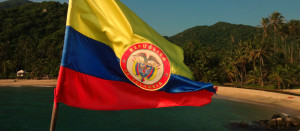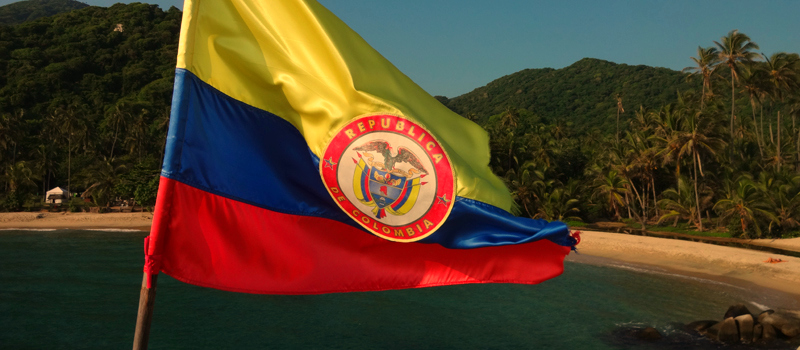 ---
How do we work ?
Our tours are with an English speaking tour leader, he or She travel all the time with you and the group, they are no guides but after many years working in Colombia they knows what a tourist need!
He's support and translate in any problem. He gives you general info in every place, enough info, so you can discover the beauty of this country by yourself, or with members of the group. We promote a lot of freedom and flexibility in our tours, we call it alone in group, you do your thing with the comfort of a group while de tour leader arrange your excursion or bus ticket.
Or you do in private, individual without tourleader.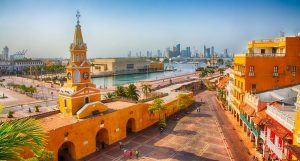 ---
Character of the journey This is a gentle journey in 3 * Hotel – hostal version. This trip is suitable for all ages, for open-minded people! A positive attitude is very important! Leave your western glasses at home and enjoy the beauty of this country. Accept that it is different from home, we come to admire the country, not to change! In this tour we use a good mix of 3 *** hotels – hostals and fincas centrally located. A combination of nature, walking, beach, coffee plantations and culture.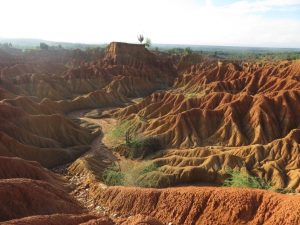 ---
Including
* All bus transport
* All hotels in a mixture of good 3 *** hotels – hostals with private bathroom, all very neat and centrally located. All hotels are designed for double rooms, except in the national park Tayrone you share a 1 night bungalow with 4 people( 2 each floor) if you want a single room, there is an extra charge and you must report this when booking. If you are traveling alone and you want to share a room with a person of the same or opposite sex, there is no additional cost.
* All buses are based on private bus * Breakfast is included throughout the trip!
Not included
* Your meals and drinks.
* International Flight + 2 national flights
* The entrance fees (tayrone park is included)
* The excursions. Everything with the blue mark
* Insurance: Everyone is obliged to take out travel insurance before you start this tour.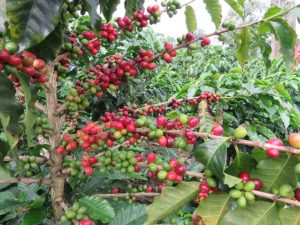 ---
Highlights
* Bogota with beautiful museums botero and gold museums
* The salt cathedral
* Desert tatacoa
* San agustin images
* coffee plantations
* Indians market Silvia
* Sleeping on a Finca
* Medellin bustling city
* Tayrone park where you sleep 1 night + 2 nights virgin beach playa roca
* Unforgettable Cartagena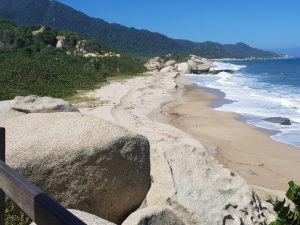 ---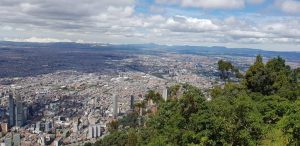 ---
Day 2 Bogota and surroundings Bogota, a beautiful city with a lot to do. At 08.30 the optional city tour starts with a short walk to the funicular that takes us to Cerro Monserrate (3150 meters) for a beautiful view of the city. After we are back down we take a walk through the historic center where we visit Plaza de Bolivar, the famous Gold Museum. This Museums is one of the most beautiful in South America. More than 30,000 gold objects can be admired here, free in the afternoon and second night in Bogota. In the evening we graft on a cozy square in the old part of the city.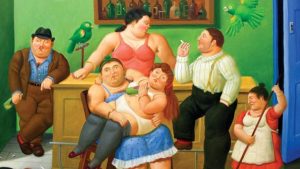 ---
Day 3 Bogota and surroundings This morning you will visit the beautiful (free) Botero Museum with many paintings by world famous painters. 11 h Departure to the salt cathedral Zipaquira. (entrance exclusive) La Catedral de Sal de Zipaquirá is an underground church carved into a former salt mine, which was already used during the time of the Muisca Indians. After a visit we drive on to Villa de Leyva, a very colonial town. About four thousand people live in Villa de Leyva. The city is considered one of the most beautiful colonial places in Colombia. Hotel located on main square.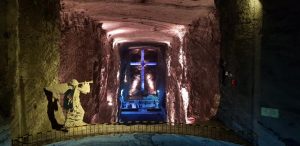 ---
Day 4 Villa de Leyva – Raquira – La candelaria – Bogota This morning you are free to walk through the old streets jan Villa de Leyva. Here are all the streets with cobblestones, there is a pleasant atmosphere with nice shops, beautiful churches. We buy our lunch package and drive around noon to Raquira, a small village 32 km on the way back to Bogota, known for its artisan market and many terracotta. Afterwards we drive 20 minutes further and eat our air package in the garden of the monastery. An oasis of peace! Monasterio de la Candelaria, built in 1661 (XVII century) by monks of the Order of the Augustines recollects. (entrance exclusive) The monastery contains a large collection of colonial art. Antiques but also oil paintings by, among others, Gregorio Vásquez de Arce and Cevallos. Afterwards we drive back to Bogota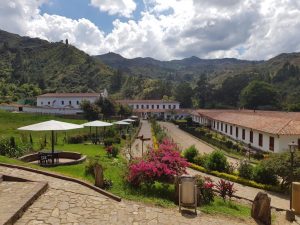 ---
Day 5 Villavieja Early in the morning by bus to Aipe (5 hours). In Aipe we cross the Magdalena river in a canoe (the bus drives around with luggage) and we arrive in Villavieja, a very typical local village with few tourists. Here we stay in a very nice but simple hotel close to the village square. The hotel is built in a colonial house. S, evening we take a look at a local game, which is played with dynamite (you read that right-). We eat very locally. This village is still pure!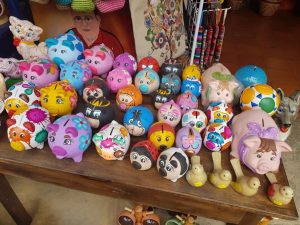 ---
Day 6 desert tatacoa – San Agustin The Tatacoa desert is of unparalleled beauty. At 05:00 we start our hike to the Tatacoa desert. We leave early because it is not that warm yet and because we can see the sun rise beautifully. Together with a local guide we take an ecological walk and we get an explanation about the area. The locals therefore do not call it a desert but a 'dry tropical forest'. What is very special is that these clay layers contain a lot of fossils, which would show that it was once a seabed. At a natural water source we get some time to take a refreshing dip before continuing in the afternoon to San Agustin.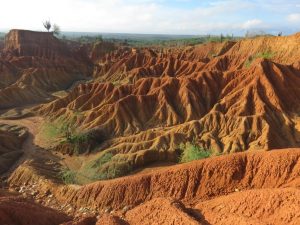 ---
Day 7 San Agustin In the morning we visit the archaeological park of San Agustin, the "Bosque de Estatuas" and the museum with a local guide as an excursion. The San Agustín Indians lived here. The archaeological area extends over 2,000 km and an altitude of 1,800m. This wild and spectacular landscape is home to the largest group of religious monuments and megalithic sculptures in South America. The sculptures represent gods and mythical animals and they are expertly depicted in styles ranging from abstract to realistic. In the afternoon we optionally take a horseback ride to 4 other archaeological sites with beautiful views, including "El Tablón" and "El Chaquira". You can also do a tour with a typical vehicle (chiva open truck). Second night at the hacienda.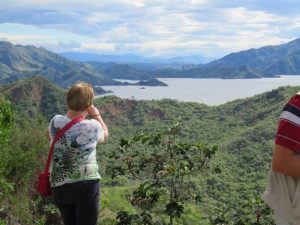 ---
Day 8 Popayan In the morning by bus to Popayan (6 hours). A beautiful ride through the Paramo overlooking the Puracé volcano. The páramo is also known as the sponge of the Andes. Because the páramo is fairly isolated, many unique plant species occur. More than 5000 species are found, 60% of which occur exclusively on the páramo. Popayán is known for its beautiful colonial houses and is therefore also called the "white city". We stay in a hotel in the center. Rest of the afternoon. Optional to explore the city with the guide. Total journey time approximately 5 hours, Hotel in Popayan.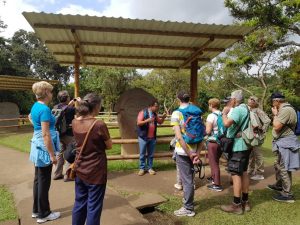 ---
Day 9 Popayan and Indian market silvia + Armenia Tuesday Silvia is a town at an altitude of 2350 m. Tuesday is market day. Then the native Guambiano's who live in the many nearby mountain villages move to the town. They speak their own language and still live very strongly according to their own culture, traditions and customs. They also still wear their traditional clothes every day. They also drive with "Chivas" These are the original open buses in Colombia that are lavishly decorated. The goods they bought are placed on top of the bus. After this we drive to armeria, long travel day 7 to 8 h to the beautiful hacienda with swimming pool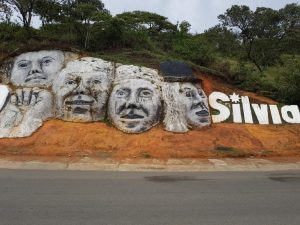 ---
Day 10 Armenia stay at Hacienda Free day at the Hacienda where we can watch the coffee process excursion. Here you can optionally make a recommended coffee tour. Learn the entire process from bean to coffee in a beautiful setting in the middle of the plantation. In the afternoon you can rest at the beautifully situated outdoor swimming pool, or go to the botanical garden.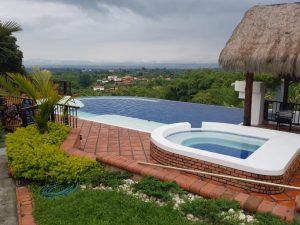 ---
Day 11 Salento In the morning we leave for Salento in 1 h, from where we go in Willy's as an excursion (typical local transport) to the valley with the highest palm trees in the world: 'Valle de Cocora'. There we take a beautiful ecological walk. Here the national tree of Colombia, the Ceroxylon quindiuense or wax palm is common. Overnight stay in picturesque Salento with nice tourist shops and pleasant atmosphere. People who like to buy souvenirs will get their money's worth here.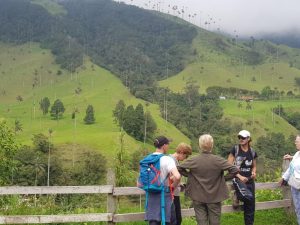 ---
Day 12 Santa fe Today a long drive to Santa Fe de Antioquía (7 hours) where we have time to see the colonial village Overnight in the square in hotel with swimming pool. The narrow streets are lined with white houses, all on the ground floor and often located around beautiful courtyards. Also have an eye for the abundant and typical Antioquian carvings around doors and windows. You can take a local motorcycle taxi for 20 minutes to the Puente de Occidente, a steel suspension bridge over the Cauca River, which has been completely restored since 2015. Here it is always warm, few tourists and pleasant atmosphere, time for a terrace!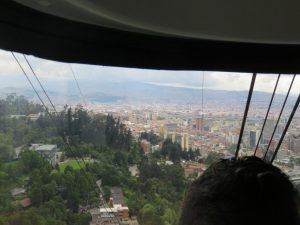 ---
Day 13 Medellin Transport in the morning to Medellin and in the afternoon optional city visit. Surrounded by green mountains in northwestern Colombia is the modern metropolis of Medellín. The city of eternal spring. At the end of the 20th century, the city was subject to a great deal of violence and crime, including the Medellin cartel, led by Pablo Escobar. With the best metro in Latin America, the Botero legacy, the rural environment, the nightlife and the friendly population, the capital of the department of Antioquia captivates many visitors.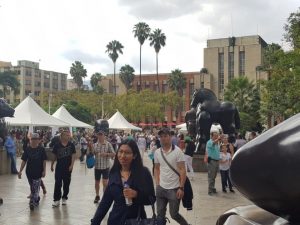 ---
Day 14 Guatape Free day in Medellín and 2nd night in hotel in Medellin. Hotel with breakfast included. Optional excursion: Day tour with transport to the colorful village of Guatapé and on the way a stop at "La Piedra", where the 200-meter high rock can be climbed. In the village a boat trip on the lake (duration about 1.5 hours) and free time to explore the village. Return to hotel in Medellín at the end of the day. Includes transport all day. Exclusive entrance La Piedra (+/- 5 euros pp) and boat trip (+/- 15 euros pp).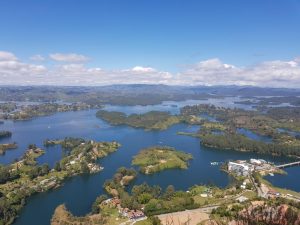 ---
Day 15 + 16 Santa Marta – domestic flight Playa roca Transfer to Rionegro airport (takes one hour) for the domestic flight to Santa Marta. From the airport we drive directly to Playa roca. A virgin beach with beautiful bungalows. Truly tropical tranquility. Here we stay in a hotel with a pool on the beach. Relax in your hammock or take a nice beach walk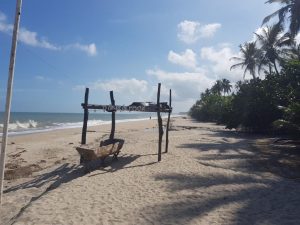 ---
Day 17 Tayrona National Park In the morning with our bus to Parque Tayrona where we arrive in the Arrecifes sector after a walk of about 45 minutes. Here we stay in Cabanas close to a beautiful beach. Here you will find the most beautiful beaches of the Caribbean coast. Beautiful rugged beaches with the tropical jungle in the background. in this park there is a lot of variety of fauna and flora. There are beautiful hiking trails in the park (We share the rooms with 4, but each has its own floor with shared bathroom) We take a walk through the jungle and over the beaches and visit the beaches' la Piscina 'and' el Cabo de San Juan '. For the real walkers you can also take a walk to Pueblito, an archaeological site of the earlier Tayrona civilization. Beautiful walk deep into the park in about 3 to 4 hours. Including entrance to the national park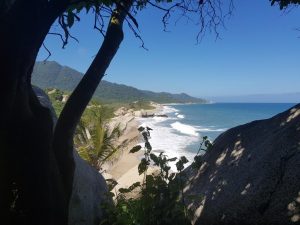 ---
Day 18 Cartagena Transport from Parque Tayrona to Cartagena (takes about 6 hours). Stay in Cartagena close to the beautiful colonial center. Take a carriage ride through the city for the first impression. Cartagena is a port city in northwestern Colombia. The city is named after the Spanish city of Cartagena and is also called Cartagena de Indias. It is the capital of the Bolívar department and has a population of 1,075,000. The city center has been on the World Heritage List since 1980. Own transport and hotel with breakfast.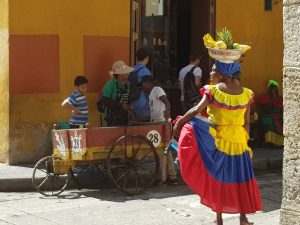 ---
Day 19 +20 Cartagena Free days in Cartagena. Visit the fort San Filipe in a city tour excursion and drive up to the elevated monastery Popa where you have a beautiful view of the city. Treat yourself to delicious meals, explore the city center by carriage or rent a bicycle and drive to one of the many beaches. optional in the morning to the small fishing port of La Boquilla from where we sail in bongos, small typical open wooden boats, to visit the mangroves of the holy virgin. This is an impressive nature reserve with an abundance of fauna and flora. Optional excursion: * Tour Volcan de lodo Totumo 1 (half day) * Tour Manglares + shelter street children 'la Vecina' (minimum 4 pax, full day) * City tour 1 (colonial center, half day) * Tour Islas del Rosario 1 (Playa Blanca and Islas, all day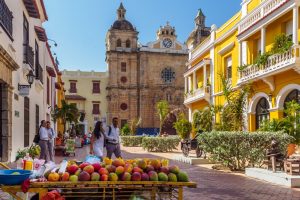 ---
Day 21 Departure from Cartagena . Transfer to the airport, flight to Bogota and International flight back to home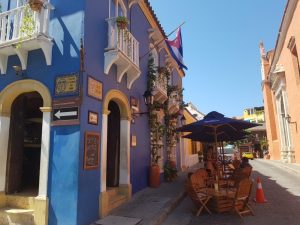 ---
Day 22 arrival at home Optionally you can already leave on Saturday with arrival at home on Sunday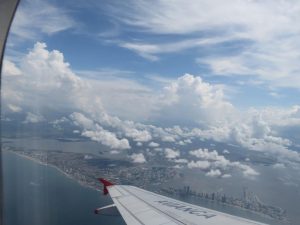 ---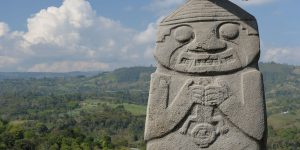 Indications for excursions
Optional excursions minima 5 to 8 persons
City tour Bogota 22 usd P / P (minimum 8) Walk la Candelaria Cerro Monserrate, Gold Museum, Donación de Botero, Guide Bicycle tour Bogota 30 Usd P / P Entrance salt cathedral 57.000 peso P / P / Entrance monastery la Candelaria 6000 peso P / P San Agustin – Archaeological Park 33 usd P / P Transport, Entrance Park, Guide Horseback riding San Agaustin / Horses, Guide 38 Usd P / P Civa typical open vehicle tour 40 usd P / P (minima 5 pax) Salento Valle de cocora 25 USD P / P City tour Medellin 24 usd Transport hotel – center – hotel, walk center Medellin, Metro and Metro Cable, Guide Excursion Guatape 40 USD P / P minimum 10 pers City tour Cartagena 28 USD P / P Isla Rosario Full day including lunch 120 Usd Boat Cartagena-Islas-Playa Blanca, lunch
https://southamericaplanet.com/en/colombia-highlights-tourgroup-with-tourleader/
https://southamericaplanet.com/es/colombia-grupo-turistico-con-tourleader-en-espanol/
https://southamericaplanet.com/nl/groepsreis-colombia-hoogtepunten-2021-met-nederlandstalige-reisleider-in-22-dagen/