Individual Noord Argentina in 15 days with 5 days Self drive
Argentina in 15 days
Individual tour with, hotels/transport and excursions included
From Buenos aires to —Iguazu
---
You can choose this tour in 3 options
1 Budget tour : in hostals/ local transport / excursions in international group
2 classic tour: in 3* hotels/ mix local transport – private / mix private excursions – international group
3 Luxe tour: all 4 * hotels / private transport / private excursions/ included entree fees
---
How do we work ?
In our packet, you travel all by yourself, Southamerica planet take care for you, we reserve all your hotels and transport. When you arrive in Argentina you find in your first hotel an envelop with all the vouchers for hotels /buses and excursions. The excursions you do in International groups with English speaking guides.
Our local agent arrange also your transfers and give you the bus tickets to go from A to B, like this, you travel around by yourself but without worry's , all arranged thru southamerica planet. If there are any problems, you always find support by contacting our offices by whatsapp
---
What is included?
* All bus transport, all hotels and all the tours as indicated in the program.
* All your vouchers, information packet, like general info over all the places you visit.
* All hotels are based on double room with private bathroom, single rooms on request for an extra price,
* all the transfers
---
Not included
* Your food, in the hotels is breakfast included.
* The entry fees and taxes, like airport tax.
*Local flights ( we also can arrange)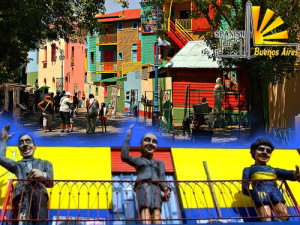 ---
Day 1 +2 Buenos Aires
Welcome to Buenos Aires, the city of Tango, Maradona and Evita Perón! Buenos Aires is also known as the Paris of South-America. It is a city with more than 10 million inhabitants spread over 40 different neighborhoods, the so-called ´barrios´, which all have their own character. From the 16th century a big stream of immigrants came from Italy, France and Spain and you can still find the atmosphere of these countries in the neighborhoods where the immigrants established themselves. In the neighborhood of La Boca for example you come upon the rich Italian culture of its inhabitants. In San Telmo you can find the real Argentinean culture with tango dancing in the streets and many antique stores. Recoleta has a French feel, with elegant houses, nice restaurants and a beautiful and famous cemetery. Palermo is the upcoming neighborhood with its many designer shops and grand green parks.
A City to enjoy from different views
Schedule: Daily AM / PM
This tour gives you the emotion of a multiple Buenos Aires. We will see the symbol of our city: the obelisk. We will visit different squares such as Plaza de Mayo, Plaza San Martín, Plaza Congreso. Avenues like Corrientes, Mayo, 9 de Julio, among others. Historical neighbourhoods: La Boca, San Telmo, Montserrat. Elegant neighbourhoods such as Palermo and Recoleta, and the most modern: Puerto Madero. Parks such as Lezama and Tres de Febrero. We will also visit financial and commercial areas and a Football Stadium.
Included
1 x Private Transfer International Airport EZE – City Center Hotel in Spanish, Based on 2 pax
2 x HD Panoramic city tour , Regular in Spanish
1 x Standard Room, including breakfast, DBL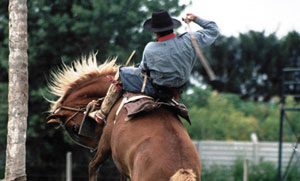 ---
Day 3 FD Fiesta Gaucha
The best experience to know the Gaucho's life and the Argentinean Tradition
Schedule: Wednesdays and Fridays AM
A unique experience to Santa Susana's Ranch. In this tour you will find the Gaucho's Countryside life, and the peaceful of the place where he lives. A great experience to know the Argentinian Tradition. We invite you to ride horses, make a trip in a Traditional Sulkie, the traditional Carriage that people use to use in the countryside. In this tour you will see traditional dances, gaucho's skills exhibition and more. Our tour includes: Transportation, Tour guide, lunch and drinks, traditional dances, gaucho's exhibition, coffee, tea mate and mate cocido a traditional beverage of the countryside.
Included
1 x Standard Room, including breakfast, DBL
FD Fiesta Gaucha Regular & Spanish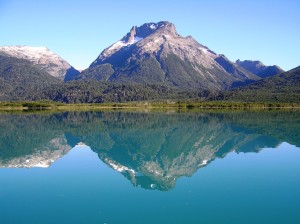 ---
Day 4 Bariloche
Ever beautiful San Carlos de Bariloche, lying on the shores of Lake Nahuel Huapi and surrounded by mountains and forests, is one of the most attractive cities in the world and, of course, in Argentina. During the winter season Bariloche is a very important winter sport destination, which is explicit characterized by the real Alp architecture which you can find throughout the city. The first snowfalls announce the beginning of the ski season and the practice of winter sports at mythical Mount Catedral, considered one of the most important ski resorts in the country. Beside winter sport, the beautiful surroundings of Bariloche offer great possibilities for many activities, like hiking, river rafting, walks around ancient forests, trout and salmon fly-fishing, horseback riding, climbing and canoeing. Sustainable tourism is very important in this area, which is expressed by the fantastic beauty of the natural environment
Included
1 x Private Transfer City Center Hotel – National Airport AEP in Spanish, Based on 2 pax
2 x Transfer Airport BRC – Hotel BRC Center or v.v. , Regular
1 x Standard room, incl breakfast, DBL in Barriloche

---
Day 5 Bariloche
On this excursion you will explore the beautiful scenery around Bariloche by following the Circuito Chico. We will first visit Cerro Campanario, where we take a chair lift to the top (3444 feet). Here you get mesmerizing views of lakes Nahuel Huapi, Perito Moreno and El Trébol, the peninsulas San Pedro and Llao Llao, Victoria Island, mountain tops Otto, López, Goye and Catedral, and of the city San Carlos de Bariloche. At Llao Llao we will visit the San Eduardo Chapel and we'll see Puerto Pañuelo (Handkerchief Port) on Lake Nahuel Huapi's shores. We continue our journey towards Lopez Bay, located at the foot of the Lopez Hill. We cross Lake Moreno at its most narrow point and drive along Lagoon El Trébol (the Clover) and return to Bariloche.
Included
1 x Standard room, incl breakfast, DBL in Barriloche
2 x HD Circuito Chico in English, Regular excursion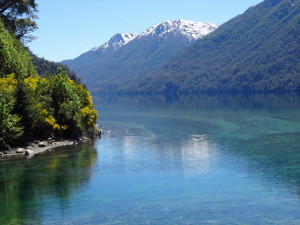 ---
Day 6 Bariloche
FD San Martín de los Andes via 7 lakes in English, Regular excursion
This picturesque village is located on the shores of Lake Lacár, within Lanín National Park. This area is a paradise of tranquility and peace and is immersed by rivers, waterfalls, mountains and mystic forests. San Martín de los Andes is a real mountain village with charming buildings made of wood and stone. During the excursion you will first pass through the National Parks of Nahuel Huapi and Lanín, until you reach Villa La Angostura. From here you will follow the route of the Seven Lakes, while stopping several times to enjoy the beautiful views. When we arrive in San Martín de los Andes there will be plenty of time to enjoy this very well preserved mountain village.
Included
1 x Standard room, incl breakfast, DBL in Barriloche
FD San Martín de los Andes via 7 lakes in English, Regular excursion
---
Day 7 Salta
Situated in the Lerma Valley, Salta is the capital city of the homonymous province. It is situated in one of the most fertile and nicest sites ever created by nature in this region. It is located at 1.187 meters above sea level, at the bottom of the 20 de Febrero and San Bernardo Mountains. The Hispanic architecture of the city outstands from the other cities in the country. The colonial spirit from the times of the foundation remains in its houses, streets, hundred-year-old monuments and narrow sidewalks surrounded by the mountains nearby.
Included
2 x Transfer Airport BRC – Hotel BRC Center or v.v. , Regular
2 x Transfer Airport SLA – HTL SLA or v.v. in Spanish, Regular
1 x Standard room, including breakfast, DBL

---
Day 8 Cafayate
Located at 1.660 meters above sea level, the village of Cafayate is well known due to its famous Torrontes wine production. The right combination of temperature and humidity in this region provides the ideal environment for the growth of the sweet and deep fruit flavor. Getting to know its streets, its houses and mainly its people is a pleasant experience. One cannot miss to observe the unique architecture of the Cathedral, the flowery main square, the picturesque stone mill, or a visit to one of the wine museums.
Included
On own account from HTL to Hertz Office in Salta
Rental Car Hertz Salta 5 d / Self Drive from Salta to Cafayate. Approx 192Km
1 x Standard room, including breakfast, DBL
---
Day 9 Cachi
Cachi is a beautiful town in the Chalchaquí Valley of Salta and situated at 2.280 meter above sea level. Nature as well as colonial aristocracy from the XVIII Century can be admired in this environment. In this legendary town, there are white buildings, adobe houses, paved streets and impressive architectural and cultural constructions that are worth admiring. Cachi means ´Salt´ in Quechua due to the fact that natives mistook the top of El Nevado Mountain with a salt mine. The most outstanding places to visit are the Archeological Museum, Cachi Church and Antigales, where deposits of old native civilizations are found.
Included
Rental Car Hertz 5 d / Self Drive from Cafayate to Cachi. Approx 156Km
1 x Standard room, including breakfast, DBL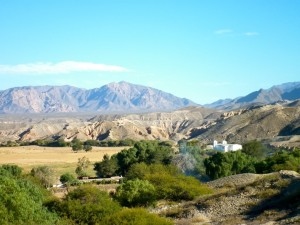 ---
Day 10 Cachi
Return to Salta
Included
Rental Car Hertz 5 d / Self Drive from Cachi to Salta. Approx 162Km
1 x Standard room, including breakfast, DBL

---
Day 11 Purmamarca
Purmamarca is situated in the famous Quebrada de Humahuaca (Humahuaca Gorge) and gives a beautiful view on the Seven Colors Hill. The picturesque layout of its streets is centered on the main church, which was built in 1648. The same as with other villages in the region, the houses in Purmamarca are of adobe; earth, clay and straw mixed, a technology passed down through the generations. The main church has currently been noted as National Monument, as it has a particular architecture as well as valuable paintings and images of Cuzco. Enjoy the friendliness of the locals, the delicacies, the crafts fair with regional products and the beautiful colors of the surroundings!
Included
Rental Car Hertz 5 d / Self Drive from Salta to Purmamarca. Approx 154Km
1 x Standard room, including breakfast, DBL
---
Day 12 Purmamarca – Salta
Return tu Salta
Included
Rental Car Hertz 5 d / Self Drive from Purmamarca to Salta. Approx 154Km.
1 x Standard room, including breakfast, DBL
DROP OFF Car at Hertz Office in SLA. On own account from Hertz Office to HTL in Salta
---
Day 13 Iguazu
Puerto Iguazú is famous for its very impressive waterfalls, which are situated on the border of Brazil and Argentina. The waterfalls are the widest of the world, with up to 160 to 260 (depending on the water level, which can vary) big and small waterfalls with a total width of 2.700 meters. If you are standing on the banks of the river crossing of the Paraná and Iguazú Rivers, you can even see the coastlines of Brazil and Paraguay and, if you have enough time, you may even visit these two countries by boat!
Included
trf in + trf out
1 x Standard room, including breakfast, DBL
2 x Transfer Airport SLA – HTL SLA or v.v. in Spanish, Regular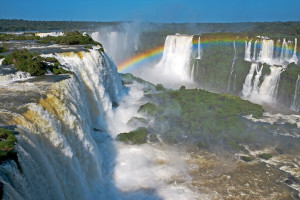 ---
Day 14 Iguazu
FD Argentinean Falls, in Regular & English
You will be picked up from your hotel early in the morning for a full day tour of the Argentinean side of the Iguazú falls. A professional guide will tell you all about the history, flora and fauna of the National Park and the waterfalls. Experience the imposing views and sounds of the waterfalls, located in the midst of 890 square miles of nature reserve. The National Park has easily walkable footpaths which will give you spectacular views of the numerous waterfalls. Via the Upper and Lower Circuit you will have on a nice walk along the waterfalls and as your last stop the spectacular Devil´s Throat Waterfall. Marvel at the mesmerizing water flow; a spectacular sight!
Included
1 x Standard room, including breakfast, DBL
FD Arg , Regular & Spanish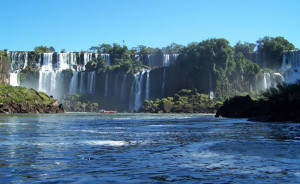 ---
Day 15 Iguazu
HD Brazilian Falls, in Regular & English
Today you will visit the Brazilian side of the waterfalls. Together with a professional guide you will drive over the Juan D. Peron & Trancredo Neves Bridge, which connects the cities of Puerto Iguazú (Argentina) and Foz do Iguaçú (Brazil). You continue your journey over the Las Cataratas Avenue to Foz do Iguaçú National Park, one of the biggest flora reserves of Brazil. You will walk along the Brazil side of the waterfalls and have a terrific panorama view on San Martin Island and the impressive waterfalls of Bozzeti, Two Sisters, San Martin and the Three Musketiers. (Half day, regular).
Transfer OUT IGR , Regular & Spanish (flight after 16hs!)
Included
HD Brazil, Regular & Spanish
1 x Private Connection Transfer International Airport EZE – National Airport AEP or v.v. in Spanish
---
Included:
* Meet & Assist.
* All services mentioned in above offer, except for optional services.
Excluded:
* Intercontinental flights.
* Domestic flights, unless otherwise mentioned.
* Departure taxes or reciprocity fees.
* Not specified meals, optional excursions and tips.
* Entrance fees to National Parks, unless otherwise mentioned.
* Gasoline, parking costs or other car expenses in case of car rental.
---
Optional Excursions
Dinner & Tango Show incl. regular transfer in/out downtown, La Ventana / in Buenos aires
In the very heart of San Telmo, this historic restored tenement (known as conventillo) is a classic example of the culture of the old city of Buenos Aires. The premises of La Ventana take a trip to these old times. The interior, which preserves the building in its purest style, creates the ideal setting for a unique experience which includes 32 performers, two tango orchestras, an Argentine folk music group, dancers and singers. Besides, there is a menu consisting of national and international cuisine and an exquisite selection of Argentine wines.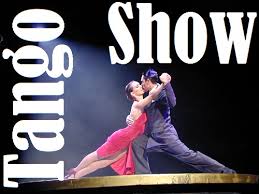 ---
Great Adventure, Regular service Iguazu Argentina side
In addition you also can make the Great Adventure Tour! From San Martin Island you navigate in zodiacs towards the waterfalls. This close up will give you a great impression of how massive the waterfalls really are and you will actually feel its power by a quick baptizing by the mist! After that navigation on the Iguazú River towards Macuco awaits you, where you will step onshore. After a short walk you hop on the 4×2 trucks in which you will discover the Yacaratia jungle path!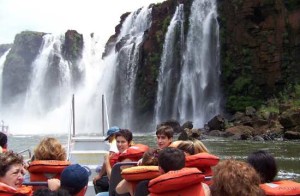 ---
Flights
Domestic flights can most probably be cheaper arranged via an Air pass of the destination. Please check your own flight/IATA contact. Flights stated in the proposal are example flights; therefore flight times and prices are subject to change. Not before southamericapanet has received the full payment of the booked flights on their account, the flights can be printed. Up until that moment flight prices, times and availability is subject to change.
General conditions
– Travel itineraries are on base of availability of the locations by booking. Hotels/providers can still implement price changes; therefore prices are subject to change in case no reservation and down payment is made.
Travel itineraries are excluding (National Park) entrance fees, unless this is otherwise mentioned in the proposal.
– 24 hour per day accessible by emergencies. The emergency phone will be forwarded in case for any reason the emergency phone is not instantly answered. In this case we ask you for your patience, as the forwarding takes a few minutes.
– Drinks are not standard included in the meals.
– At arrival in Buenos Aires the passenger obtains an information package with travel information, map of Buenos Aires, vouchers and if applicable a route description and bus tickets.
– In case the passenger wants to make alterations to the travel itinerary while already being in South-America, any extra costs will have to be paid by the passenger himself.
– A good covering health & travel insurance is obligatory.
https://southamericaplanet.com/en/individual-noord-argentina-in-15-days-with-5-days-self-drive/
https://southamericaplanet.com/es/individual-noord-argentina-en-15-dias-con-5-dias-de-auto-self-drive/
https://southamericaplanet.com/nl/individueel-noord-argentinie-in-15-dagen-met-5-dagen-self-drive/