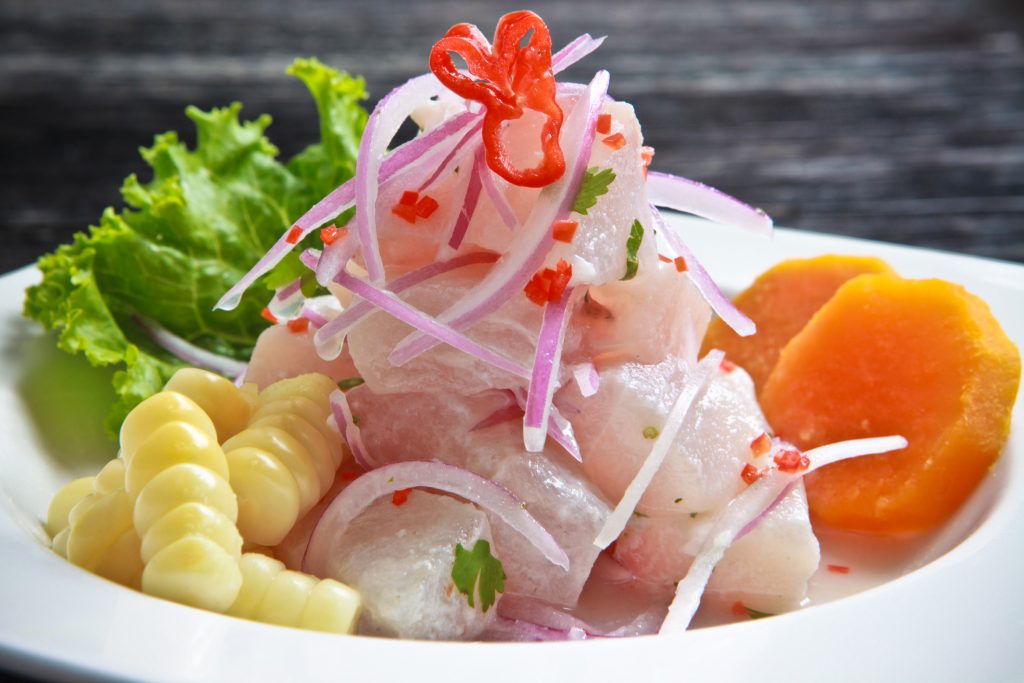 Local Market tour + Peruvian Cooking Class + City Tour / full day Lima
TASTY LIMA : Market + Peruvian Cooking Class + City of Kings and Queens Tour!
Duration: Approx 7 to 8 hours
Departure: 9 AM
Peruvian food is growing in popularity, and this is your chance to see what makes it so special.
This class is for people who love traditional foods and want to make it at home! You'll love the relaxed atmosphere with no dull demo's, because we believe in the hands-on approach. You will make an authentic Peruvian dish.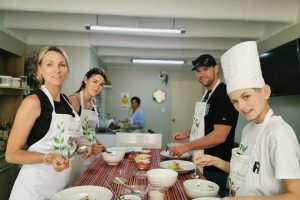 ---
To cook, we use ceramic pots the same as our ancestors did on this way we will keep all the flavor as more natural they are.
You have to choose among the next dishes:
FISH; the Peruvian dish we cook with fish is: "Sudado de Pescado" Steamed Fish (Main Course), with red onions and fresh herbs; cook with yellow half spicy souce, as starter we will cook our Peruvian National dish called "Ceviche!" the most popular dish among Peruvians! It is about small size pieces of fish marinated raw in fresh aromatic lime juice tender onions, boiled sweet potatoes mixed with or without Andean hot chilis.
OR
CHICKEN; for chicken we cook: "Aji de Pollo" in English chili chicken (Main Course), consists of thin strips of chicken served with a creamy yellow and spicy sauce, made with ají amarillo (yellow chilis), cheese, milk, cronchi bread. As starter, we will teach you to prepare the most 2 Typical Peruvian souces: Papas a la Huancaina (Huancayo-style potatoes) this souce came from the middle of the Andes of Peru and Ocopa souce came from the south of the Andes near to Cusco, both starters consisting of a creamy slightly spicy sauce, one made with the freshest aromatic herbs from our Mountains and the other fresh local chili with cheese souce both served with native organic sliced boiled potatoes.
OR
MEAT; or delicious "Lomo saltado" (Main Course), Beef tenderloin slices, sautéed with onions, tomatoes, aji (hot peppers), and more spices. It is served with French fries and rice, for starter we have our super delicious "Causa Limeña" Mashed organic yellow potatoes seasoned with lime and aji (hot pepper), and filled with fresh seasonal local veggies (it is less than half spicy).
---
After your cooking class the adventure continues! we will take you to visit the great City of kings and Queens tour
This walking tour will guide you, by the attractions main in Lima such as the main square and the San Francisco Monastery with its eerie catacombs. But there's also some hidden gems waiting for you! Some other attractions you'll visit include the Archbishop's Palace, the Municipal Palace, Wall Park, Train Station Palace, the unique old fashioned "Cordano Bar", colorful mansion palaces, Jiron del Union Pathway, the First Fotoshop Palace in South America, Post Office Palace, Dominicans Tower, historical Rimac Bridge and the city's next big project – the under river subway! After the tour, you'll be taken back safely to your hotel.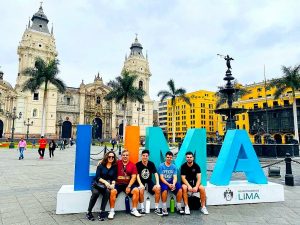 ---
PS: your dessert will be during this tour=)
---
Tour Includes
– Pick up from your hotel
– Peruvian local market experience
– private transport
– Cooking lessons
– Professional cook
– Lunch!
-Chicha Morada
– Professional tour guide
– Tour in English language
– All entrance tickets
– Tolls
– Parkings
– Return transport to your place
Not included
https://southamericaplanet.com/en/local-market-tour-peruvian-cooking-class-city-tour-full-day-lima/
https://southamericaplanet.com/es/visita-al-mercado-local-clase-de-cocina-peruana-visita-a-la-ciudad-dia-completo-lima/
https://southamericaplanet.com/nl/lokale-markt-tour-peruaanse-kookcursus-stads-tour-volledige-dag-lima/