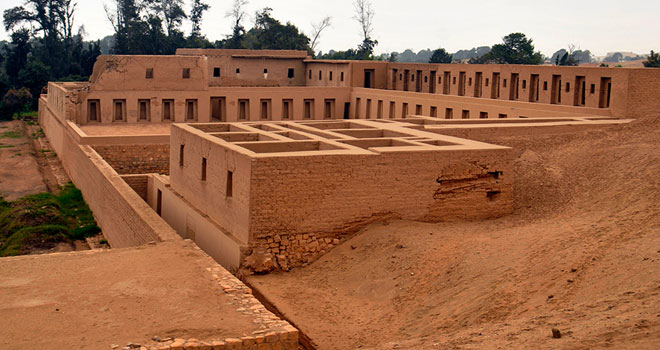 Pachacamac Tour + visit Barranco – Chorillos
Pachacamac Tour in shared service
Departures / Tuesday to Sunday – all year round
Start time 8:45 am -and 2:00 pm
Tour duration 3:30 hrs
Visit the Pachacamac citadel, often called the Rome of the Andes, with its temples, streets, pyramids, cemeteries and home of the most famous oracle in the Andean empire. People from all over the Tawantinsuyo Empire visited this shrine to learn what the future held in store for themselves, their communities as well as the outcome of important battles, possible droughts and other catastrophes.
---
Barranco + Chorrillos
We will begin our tour in the traditional district of Barranco. We will see its Central Park, the Bajada de los Baños (the old walkway to the beach), the Library, the republican mansions, the Bridge of Sighs and its famous Boulevard, the most bohemian expression of nightlife in Lima. We will also visit the district of Chorrillos, a famous old time resort where the Pantanos de Villa (Villa Natural Reserve), the only protected wildlife refuge in the city is located.
Pachacamac
Next we will visit Pachacamac, the most important ceremonial center in pre-Hispanic times. All its massive temples and pyramids are built with mud.The name Pachacamac is Inka/Quechua and means "Hearth's Creator". Everybody wants to come to Pachacamac to visit and say thank you to the creator because we follow the philosophy of we are part of the nature. Pachacamac was also the place of high level studies of astronomy , architecture, also a place for ancient rituals and Human sacrifices as payments to Mother Earth; natives celebrated large festivities in honor to the gods.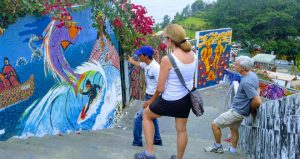 ---
Included
– Hotel pick-up and return
– Official Tour Guide
– Minibus tour through the districts of Barranco and Chorrillos
– Admission tickets to the Pachacamac Museum and Archaeological Complex
– Guided visit to the Pachacamac Archaeological Complex and Site Museum
– Audio equipment
– Permanent assistance
https://southamericaplanet.com/en/pachacamac-tour-visit-barranco-chorillos/
https://southamericaplanet.com/es/pachacamac-tour-visita-barranco-chorrillos/
https://southamericaplanet.com/nl/pachacamac-tour-bezoek-barranco-chorrillos/