Start Packet Cusco- 4 Days glamping Qhispikay, experience the Andean live in the Sacred Valley
This tour is for people who like to experience the real Andean life. Including visits of Chinchero- Mars- Moray- Pisaq and Ollantaytambo
You are part of that group of people who seek unique and customized experiences away from the city, exploring and participating in the real Andean life.
Our nice Sustainable Glamping
This tour gives you
the real Andean feeling
with local activities in one of these wonderful places in
our small family's
away from the crowded Cusco city and the big hotels, in the amazing pure scenery of the Sacred Valley. And the best part is that you will be getting to know a part of Peru that not everyone sees that rich and authentic
living culture of the Andes
. Enjoy from your tent panoramic views of immense fields and majestic snow mountains in an Andean rural town. You will not want to miss the sunrise when it rises behind the mountains in front of you.
Qhispikay in Quechua means freedom,
true and responsible freedom, where every day is lived with much love and good intention.
Our facilities consist of 7 Tents implemented with electric heating, springs mattress, feather duvet, polyester blanket, alpaca blanket, electricity with light and plugs, bedside table, cushions, towels, central table, and typical details of the Andes. Shared Bathrooms with modern finishes and solar heater water. Shampoo, conditioner, body wash, and hairdryer are included. The dining rooms are those of the families' homes, they can vary in size and finishes, we must emphasize that they are the ones who are opening the doors of their houses. The views are very different between each glamping, but we can assure you that they are some of the best you can have in Cusco
Up to 2 beds per tent (maximum 3 people)
Maximum capacity 8 people or 3 tents per camp/night, sharing a bathroom with good finishes among guests.
Tent Check-in: 2 pm; Check out 10 am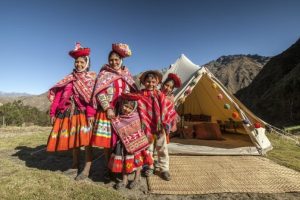 ---
The glamping close due to rainy season from the first Monday of the year till mid-March. In this period we offer homestay accommodation and full days
Day 1
We start early in the morning from our hotel in Cusco, or the airport. With our private car and English-speaking guide, we start to explore the real Peru. This tour will bring you first to Chinchero, 30km from Cuzco, situated in the Sacred Valley of the Incas. We travel across a high plain with splendid views of the Cordillera. The weavings town of Chinchero has a church that dates back to the 1600s. Its paintings and frescoes are well preserved. Chinchero is a picturesque community that combines both Inca and colonial architecture. We will observe a demonstration of the traditional weaving process. After this visit, we drive to Moray, on the route we enjoy our picnic lunch.
Here we visit one of the most interesting of the Inca constructions – believed to have been an agricultural experiment station. About 7 km to the southwest of Maras; The Incas created their micro-climate to adapt the plants to this altitude. Afterward, we go to our glamping in Moray Misminay where we meet our local family. They show us our comfortable tent. Enjoy from your tent panoramic views of immense crop fields and majestic snow peaks in an Andean rural town. You will not want to miss the sunrise when the sun appears behind the mountains in front of you. María and Mario Mayhua are a cheerful and very kind couple from Misminay. They will show you the surroundings of this wonderful place and will surprise you with delicious typical dishes.
In the afternoon we learn how to make Adobe bricks. The blocks of adobe used for the construction of the houses are the material par excellence of the Andes. The adobe allows us to have resistant houses, easy to make and the most important thing is that it retains the heat on cold nights. We invite you to see how the land can serve as a construction material. Duration: 1 hour to 1½ hour, then we take diner with our family.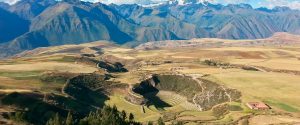 ---
Day 2
After our delicious breakfast, our driver and guide pick us up to go to the natural salt pans of Salineras, via old colonial towns which are situated in the Sacred Valley. Maras is well known for its colonial-style houses and interesting churches. Here we visit the famous salt pans, which were already exploited since the Inca era. Maras are constituted by about 3000 small Salt pans. After this visit, we drive to the village of Urubamba where we can visit the local market. We stop somewhere for our nice picnic lunch (or buffet restaurant) before we drive to Pisaq. Pisac is one of the most vibrant villages in the Sacred Valley and is a great place to use as a base from which you can explore the surroundings. Here we go to our Glamping Viacha. Location: 18km from the main track Pisac village – Pisac archeological center, detour to Viacha. Your tent is between a small Andean forest with native plants and good panoramic views Jualián Maque and his family will open your house for you to know the hidden details of the culture of the Andes. Just 13km from the archaeological center of Pisac, a place with a lot of history, cave paintings, little-visited archeological remains, alpacas, and above all a unique charm.
Here we do in the afternoon the Andean Ceremony or medicinal plants.
In this place of the world, the populations live in contact and communion with the earth. Earth is the mother of all the beings that inhabit her and therefore we must honor her and respect her. Its maximum representations are the Apus, sacred mountains, guardian angels. Understanding the meaning of these is essential to understand the worldview of the Andes.
Duration: 30min to 1 hour. Includes Andean priest, materials for the performance of the ceremony.
Diner with our family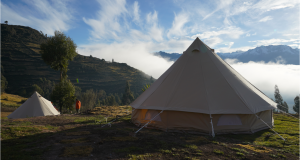 ---
Day 3
After our breakfast, our guide and private car pick us up to start our next exploration of the Sacred Valley.
This morning we first visit the amazing ruins of Pisac, which, perched atop a peak overlooking the town of Pisac stretch for 7km making for a nice morning of sightseeing with stunning views of the surrounding Andes mountains. Our guide explains to us about Inca history. Then we drive thru the nice Sacred Valley, famous for his corn. (The biggest in Peru). We also stop at a local chicheria. Here they make Corn beverage, it is one of the emblematic drinks of the Andes, its consumption comes from before the Incas. Learn how it is done from the beginning and taste this typical flavor of this area. After our lunch, we drive to our next destination Glamping Huilloc from Ollantaytambo. Location: 13km from Ollantaytambo on the road to Patacancha, detour to Huilloc alto. We have to walk 1 Km (30 min) to reach our glamping.
Go back in time in this picturesque Andean town that has managed to maintain many of its traditional customs. The view at sunset is unbeatable and the host family will fill your heart with its sweetness. Francisca, Juan, and their three young children will open their home and make you participate in their daily chores in the middle of games. Nearby is the high Andean lagoon of Queuñacocha. Enjoy this community.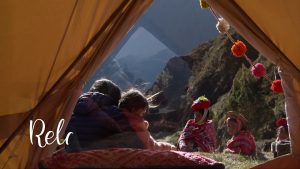 ---
Day 4
Teaching children
Children are the future, they are responsible for defending their culture, language, and traditions with pride. In Huilloc they are taught from a young age to love who they are reinforcing their identity. In this activity, you can join a room and learn from them while they learn from you.
Duration: 2 hours. Location: In the glamping of Huilloc. Only in the school season.
After an early lunch, we take an Inca trail that goes to Ollantaytambo passing by the archaeological remains of Aya Orqo and Pumamarca, this walk mostly going down is 11 Km. If we have time left, we can visit the ruins of Ollantaytambo.
From here we drive back to Cusco for 2 hours, or we take the evening train to Aguas Calientes, where we stay one night in a hotel, to visit Machu Picchu next morning.
---
Included:
Transportation
English speaking guide during tours (not in the tents)
Food: 3 breakfast 3 diner 4 lunch or picnic
Entree fees to the ruins
Each campsite 1 extra Andean experience
Not Included
Drinks
Visit and train to Machu Picchu (we also can arrange)
---
What do we need for a reservation?
* Full name as it appears in your passport.
* Scanned copy of your passport.
* exact arrival date and flight number.
* vegetarian or not.
* room type 2 beds or 1 large bed.
* We ask for a 40% deposit when booking the rest 4 weeks before departure. Bank transfer to our Peruvian bank account or Wetravel (+ 4.5%)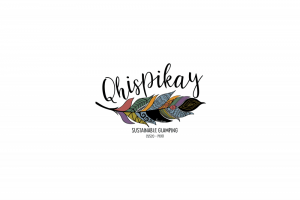 https://southamericaplanet.com/en/start-packet-cusco-4-days-glamping-qhispikay-experience-the-andean-live-in-the-sacred-valley/
https://southamericaplanet.com/es/paquete-de-inicio-cusco-4-dias-glamping-qhispikay-vive-la-vida-andina-en-el-valle-sagrado/
https://southamericaplanet.com/nl/start-pakket-bouwsteen-cusco-glamping-4-dagen-qhispikay-ervaar-het-andesleven-in-de-heilige-vallei-cusco/