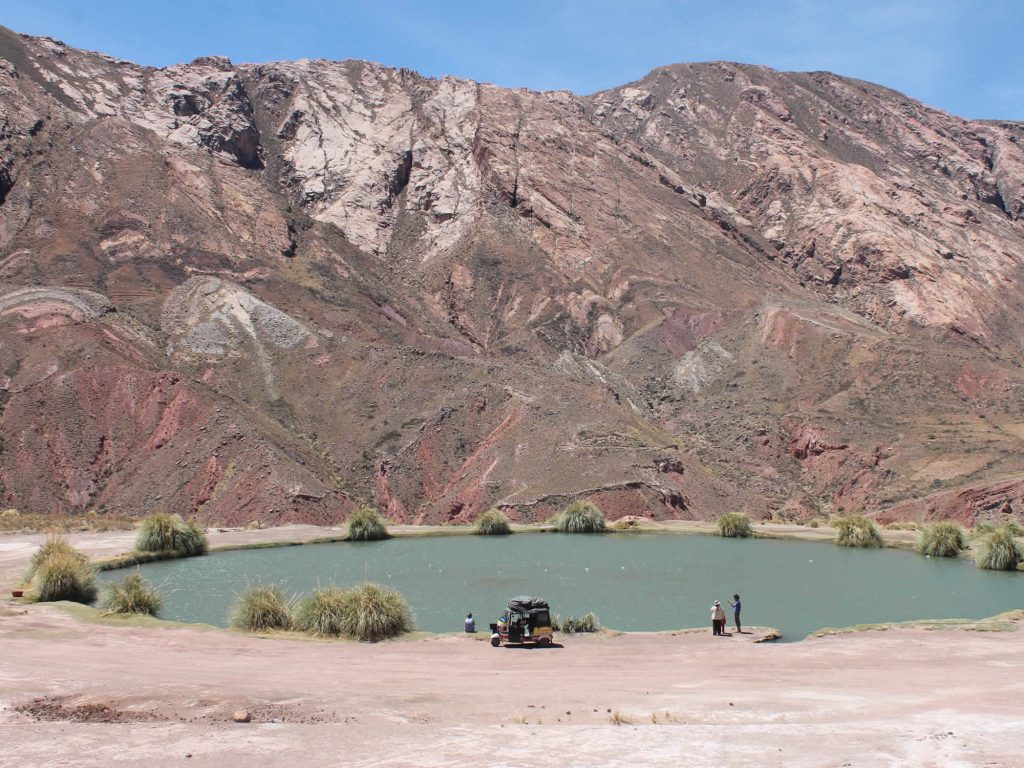 Tarapaya hot springs
Tarapaya hot springs, 3 h
You will be picked up from your hostal or hotel in Potosí at 9:00 am to be taken to Lake Tarapaya by private transport. The distance is approximately 25 km.
Tarapaya is a seaside resort dating back to the Inca period. It was the favorite stopping point of the last Inca, Huayna Capac, on his travels to the nearby mine of Porco. This is where the Incas got silver.
Today, the large crater lake serves as a public bathing facility. You have a beautiful view over the valley and the surrounding mountains.
Then you will go to the Tarapaya Lagoon and to the thermal baths.
The temperature of the pools averages 30 ° C, making it an excellent place to relax all year round.
Bring swimwear and a towel because you can swim here. You will spend approximately two hours here.
Including:
Transport;
English speaking guide;
Entrance fees to the Tarapaya Lake.
Exclusive
https://southamericaplanet.com/en/tarapaya-hot-springs/
https://southamericaplanet.com/es/tarapaya-heet-waterbronnen/
https://southamericaplanet.com/nl/termas-de-tarapaya/