The rainbow mountain or 7 color, 2 days trekking
( Altitude 5100 M.S.N.M), 7 colors mountain or vinicunca mountain from Cusco- Peru Peru
A fantastic day tour (with trekking) to the 7 Color mountain, through an undiscovered land of wild desert landscapes. Start from cusco, located in southern Peru.
Close to "Ausangate mountain ", This is considered a holy mountain (or mountain spirit) by local Peruvians. (6,385 m / 20,945 ft), the highest mountain in the Cusco region. The area is inhabited by traditional Andean people or Quechuas. It,s a very good chance to observe the real country life in Peru.
This route will take you through stunning landscapes with glaciers, snow capped mountains, and crystal clear rivers and lakes. Pass by local villages and explore the breathtaking surrounding nature with llamas and alpacas. The colours of the Rainbow Mountain are amazing !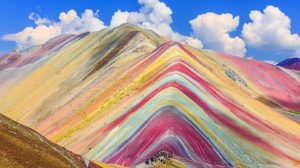 ---
Pre-trek briefing:
You will have a thorough briefing with your guide 1 or 2 days before your trek. Your guide will meet you at your hotel and you can take this opportunity to ask questions and make any final preparations.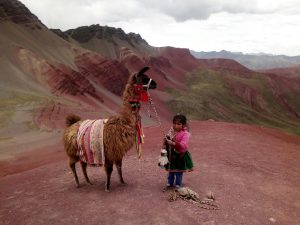 ---
Day 1: Cusco – Urcos – Quesiuno – Llamachimpana
We will pick you up early from your Cusco hotel and set out on a drive through the South Valley. We drive to Quesiuno (4,326 m / 14,189 ft) it,s a 3 hours drive. Along the way there are amazing views of farming Inca terraces, valley´s and rocky mountains.
After breakfast, we will load all the gear on the horses and begin our hike uphill. Following a lovely stream, you will be immediately surprised by alpacas and llamas. We will have amazing views of the Ausangate mountain. We will hike through villages and interact with the local residents.
After a hike of 3 to 4 hours approx, we will arrive to the campsite of kayrabiri, close by the village of Llamachimpana. After to set up our camp, we will have the opportunity to enjoy the beautiful mountain scenery. This campsite is quite high so we recommend travelers to be acclimated before to come to do the Rainbow Mountain hike. We will sleep only one hour away from the famous Rainbow Mounatain.
We will have dinner. When night falls, we will have a night, sleep under the stars.
*Meals: Breakfast/Lunch/Dinner
*Lowest Elevation: 4,326 m / 14,189 ft
*Highest Elevation: 4,598 m / 15,082 ft
*Distance to walk: 4 km / 2 ½ miles
*Approximate walking time: 3 to 4 hours
*Level of Difficulty: Challenging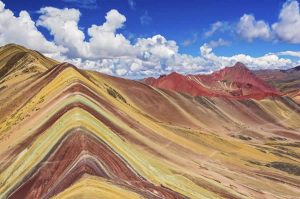 ---
Day 2: Llamachimpana – Vinicunca – Quesiuno – Cusco
We wake up to a cup of hot coca tea and the gorgeous sunrise. Our chef will prepare an amazing breakfast to start the day. Our destination today is the Rainbow Mountain. This is a 1 ½ hour uphill hike.
On the way up, we will have consistent views of stunning red mountains, the Ausangate glacier and Surine Mountain.
Finally, we reach our destination, what we came to see….the Rainbow Mountains (5,020 m / 16,466 ft). We will have time to explore the area. We will have time to take pictures. We will spend approximately 30 minutes to 1 h at the top.
At this point, it is time to go back down. We hike downhill the way we came. The hike will take 3 to 3 1/2 hours. Our chef will be waiting for us at the bottom with a hearty lunch.
Following lunch, we will embark on the 3 hour drive back to Cusco and drop you off at your Cusco hotel. Approximate arrival time is 7 to 8 PM.
*Meals: Breakfast/Lunch
*Lowest Elevation: 4,326 m / 14,189 ftt
*Highest Elevation: 5,020 m / 16,466 ft
*Distance to walk: Uphill: 3.5 km / 2 miles; Downhill 7 km / 4 ½ miles
*Approximate walking time: 1 1/2 hours up; 3 hours down
*Level of Difficulty: Difficult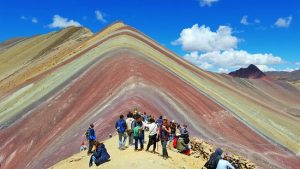 ---
Services Included:
*Bilingual English speaking tour guide
*Pre-Departure Briefing at your hotel 1 or 2 days before your trek.
*Pick up from your hotel and transportation to Quesiuno and return transportation with hotel drop off
*3-person tent for every 2 people.
*Inflatable Mattress
*Dining tent with tables and chairs
*Professional Chef
*horses to carry all the equipment (food, tents, chairs, table, etc)
*Two breakfasts, two lunches and one dinner
*Emergency oxygen bottle and medical kit.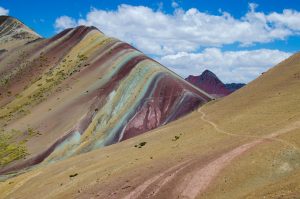 ---
Services Not Included:
*Sleeping bag – you can rent one from us
*Trekking poles – you can rent them from us
*Tips for the crew (guide, chef, wranglers)
*Travel /Health / Emergency insurance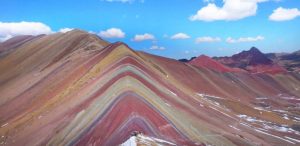 ---
What to bring:
*Original passport
*Good sleeping baggs
*Clothes (warm/winter jacket, rain pants, hiking boots, poncho, winter hat, gloves)
*Water
*Snacks
*Toiletries (toilet paper, personal towel)
*Sun block, factor 35+ recommended
*Head lamp
*Sunglasses and sun hat
*Camera with spare batteries
*Binoculars
*Trekking poles (recommended especially for the steep descents, can be rented from us)
---
Important information
*This tour is involves at least 5 to 6 hours trekking so you should be reasonably fit !
*Starting / minimum altitude: 4,256 m / 14,189 ft
*Maximum altitude: 5,020 m / 16,466 ft
*This is a challenging day of hiking. Spend some time in Cusco to acclimate (we recommend 3 days in Cusco or similar elevation). The hike takes place over 4500m (15,000ft) and is about 15 kilometers in length (9.3 miles) in total length, with an elevation gain of 685m (2250ft). The main reason this trek is difficult is because of the elevation. The terrain is a gradual climb and you are walking in a wide valley for the majority of the trek.
*Level : Challenging
*Keep in mind that colors are only strong on sunny days!
*There is a requirement of a minimum of 2 people to confirm this tour but it is usually confirmed everyday as it is popular.
---
What do we need when you make a reservation?
*Full name as it is written in your passport.* Scanned copy of your passport.
*Departing date for the tour
*We ask for a 40% deposit, sending to us via visa or Pay Pall online through this website:+5,5 % or Wetravel 4,5 % (cost credit cards charge us) The balance you will pay at our office in Cusco before the start of the trek. We accept cash USD or credit card (+5,5%)