New, Belmond andean explorer, first luxury sleeper train in Peru, from Arequipa – Puno to cusco 2 days 2 nights
[Sassy_Social_Share style="background-color:transparent;"]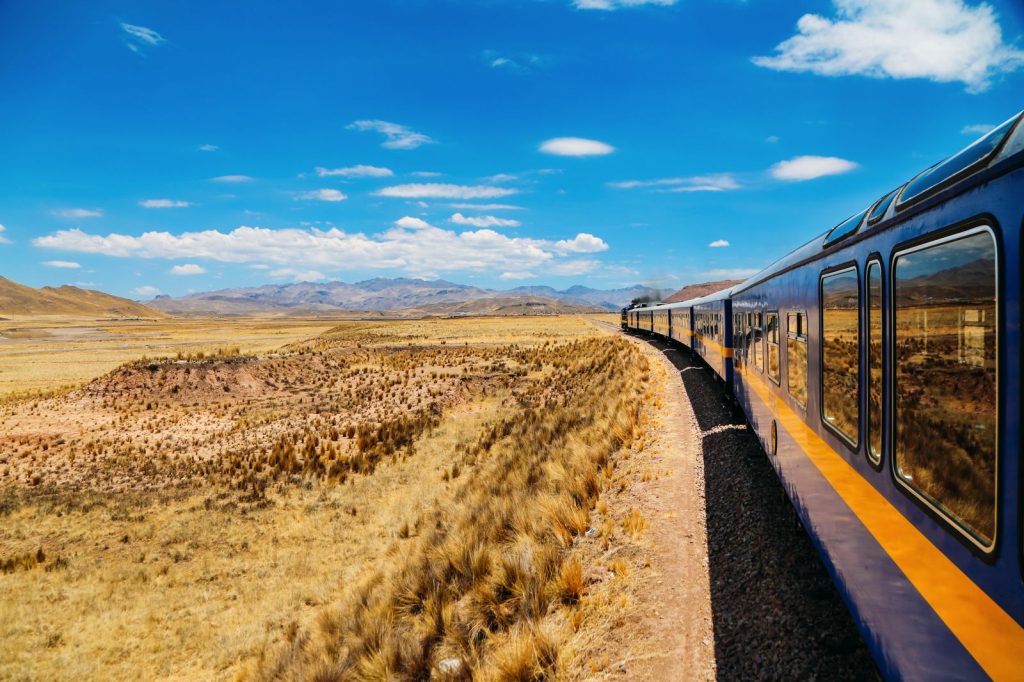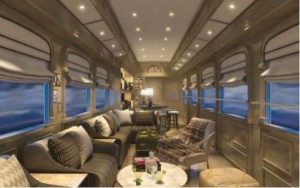 Travel along one of the highest train routes in the world with Belmond Andean Explorer Peru.
in 2 days 2 nights from Arequipa to Cusco,
or 1 day 1 night from Puno to Cusco
Step aboard this luxury Peru train and explore this breathtaking country in unrivalled style. Experience vibrant cities and spellbinding Peruvian natural wonders.
Belmond Andean Explorer, South America's first luxury sleeper service, offers a choice of one- or two-night journeys. From Cusco, the ancient capital of the Inca Empire, traverse the highest plains of the Andes before arriving to the reflective beauty of Lake Titicaca. Take the opportunity to explore the vast Colca Canyon then continue towards the city centre of Arequipa, a UNESCO World Heritage site.
Experience true relaxation as you step into your own personal sanctuary. We offer four types of cabins, each one with its own bathroom and shower: the Deluxe Double Bed Cabin, Junior Double Bed Cabin, Twin Bed Cabin, or Bunk Bed Cabin. The interior designs are inspired by the texture of Peru's handwoven fabrics, and the soft tones of Alpaca wool.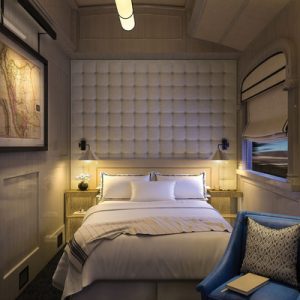 The Belmond Andean Explorer is a luxury train that can carry up to 48 passengers. Its observation car, lounge car, spa car and two dining cars have all been designed down to the smallest detail.
The Belmond Andean Explorer train will start running in May 2017.
Peruvian Highlands:2 d 2 n Departures are every Thursday morning from the Cusco station.
Andean Plains and Islands of Discovery 2 d 2 n  :Departures are every Saturday night from the Arequipa station
Spirit of the Water 1 d 1 n: Departures are every Tuesday morning from the Cusco station.
Spirit of the Andes 1 d 1 n: Departures are every Wednesday at midday from the Puno station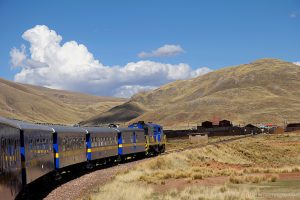 ANDEAN PLAINS AND ISLANDS OF DISCOVERY
2  days 2 nights: Arequipa – Lake Titicaca – Cusco
Travel from Arequipa to Cusco in unforgettable style. Savour the unforgettable indulgence of the Belmond Andean Explorer train as you are whisked through Peru's most spectacular destinations, including the spellbinding Lake Titicaca.
The Andean Plains and Islands of Discovery journey departs every Saturday night.
Day 1
Board the train in the Baroque city of Arequipa. Take some time to get comfortable in your cabin and acclimatise to the indulgent atmosphere of the train as you begin your journey towards Puno.
Then take your seat in one of the elegant dining cars for your first dinner on board. Relax and savour refined Andean dishes served with contemporary flair.
After dinner, why not head to the bar car and enjoy a cocktail as you get to know your fellow travellers.
Day 2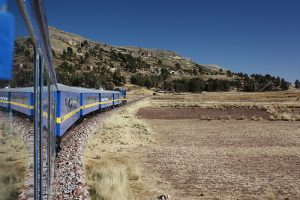 Awake early for a spellbinding experience as you witness the sunrise across Lake Titicaca. Breakfast is served on board; the perfect set up for a day full of adventure.
This afternoon we explore Lake Titicaca, the highest navigable lake in the world. The beautiful lake is home to many diverse islands, each boasting a unique way of life.
First we take a traditional boat to Uros, a man-made island artfully constructed from interwoven reeds which are constantly being replenished. The people who live on the island use the same reeds to create homes, ships and tools.
Continue your exploration to Taquile Island, notable for its stunning agricultural terraces. The people here follow a social code that has been barely touched by time, and their handwoven fabrics are regarded as the best in Peru. Enjoy lunch at Collata beach, followed by a performance from local dancers and a demonstration of artisans at work.
Return to the station at the lake for a delicious afternoon tea. Board the train and relax as the journey continues on to Cusco. As evening descends enjoy another tempting dinner in the dining carriage.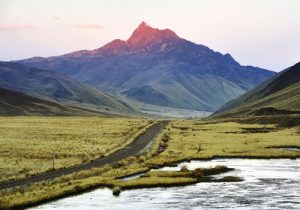 Day 3
Wake to a delicious breakfast, accompanied by stunning views as the train sets off from Marangani.
Along the way, disembark to visit Raqch'i. Once an important Inca settlement, today this fascinating archaeological site boasts many architectural gems.
All too soon we arrive at Cusco, the former capital of the Inca empire. Bid farewell to your crew and disembark for your onward travel arrangements.
ANDEAN PLAINS & ISLANDS OF DISCOVERY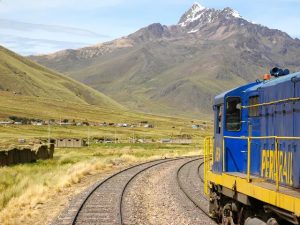 Arequipa – Puno – Cusco/ 2 Days, 2 Nights
DAY 1 – Saturday
20:00 Departure from Arequipa station to Puno Cocktail
20:30 Dinner on board
DAY 2 – Sunday
Sunrise at titicaca lake
06:00 to 8.00 Breakfast on board
08:00 08:00 Visit to Uros Island – Typical boat ride Visit to Taquile Island: Collata Beach
12:30 Lunch at the beach (private location) Typical dance and demostration of artisan work
15:30 Arrival to Titicaca Lake station
16:00 Tea Time at the station
17:00 Departure to Cusco
18:30 Cocktail
19:00 to Dinner on board
21:00 Arrival to Marangani station
DAY 3 – Monday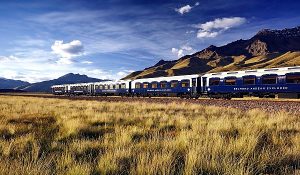 06 to 8:00 Breakfast
08:00 Departure from Marangani station
09:05 Visit to Raqchi
12:58 Arrival to Cusco station
SPIRIT OF THE ANDES
Puno – Cusco/ 1 Day 1 Night
DAY 1 – Wednesday
12:00 Departure from Puno to Cusco
12:30 Lunch on board
17:10 Visit to La Raya
18:30 Cocktail
19:00 to Dinner on board
21:00 20:08 Arrival to Cusipata station
DAY 2 – Thursday
05:30 Departure to Cusco city
06:00 to 7.30 Breakfast on board
08:00 Arrival to Cusco City
Ask us the Program Leaving from Cusco to Puno and Arequipa and our best rates!