Group tour Peru Bolivia, Lima, Nazca, Arequipa, Titicaca, La Paz, Uyuni, Cusco, Machu Picchu
Tour for 25 days South Peru and Bolivia! 
This tour is leaving only in private tour in English.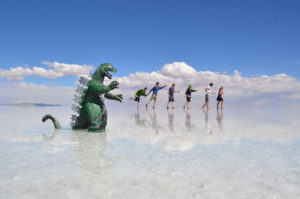 Look at Dutch page for fixed departure dates with Dutch speaking tourleader
Just send us the amouth of persons and we make your tour!
You can choose the data, quality of hotels or hostals and local or private transport.
We can arrange English speaking tourleaders
 How do we work:
From Lima  to —Lima 
Tours are with an English speaking tour leader, he travel all the time with you and the group, he is no guide but after many years working in Peru/Bolivia, he knows what a tourist need ! He arranges all the hotels, transport and excursions. He's support and translate at any problem. He gives you general info in every place, enough info, so you can discover the beauty of this country by yourself, or with members of the group. We also can arrange international flights. We promote freedom and flexibility in our tours, we call it alone in group, you do your thing with the comfort of a group while de tour leader arrange your excursion or bus ticket.
we can arrange the same tour also in individual without tourleader with some small changes
Kind of tour 
This is an easy to less easy tour, this because of 1 night bus and  2 days basic jeep tour to the salt lakes . Open for all ages. young minded people is what we are looking for. Leave your western look home and just enjoy the beauty of this Andean countrys. Accept that its different, we come to admire the country, not to change it!
We use good 3 *** hotels and hostels central located. We're going slowly to high altitude  to get used to it, together with a coca thee!
What is included?
* All bus transport 2 local flights, Sucre to La Paz +Cusco /Lima + 2 days jeep tour over the salt lakes + 1 train
* In Private tour you decide the quality of the hotels. From hostals to 4 * Hotels.
* All hotels are based on double room , if you are single and don't mind to share the room with a man or women from an other sexes, there is no surcharge, if you like a single rooms there's an extra cost and you have to tell us in advance!
* All buses are based on good local buses, sometimes private if written in the program, there's also  an Luxury night bus from Nazca to Arequipa. In Bolivia there  dont exist Luxury buses.
* All breakfast included !
Not included 
* Your food, in the hotels is breakfast included
* The entry fees and taxes, like airport tax, entrée colca canyon, entrée national park on the salt lakes, visitor ticket in Cusco
* The excursions,  below there is a list of all the estimated prices.
* Insurance, everybody is obligated to have there own travel insurance from home, before starting this trip.
* international flights. We also can arrange!
* The ballestas islands
* The Nasca lines
* Colca canyon tour 2 days
* The islands on Titicaca
* La Paz and Copacabana
* Cusco , the Inca empire with Machu Picchu
* The 2 days salt lakes  jeep tour with sleeping in salthotel.
* The silver mines in Potosi
Day 1+2 Lima
Arrive  at Lima airport, someone from  Southamericaplanet pick you up from the airport and bring you to our first hotel in Lima /Miraflores. In the hotel you get the first information over Peru and meet the tour leader. Today you can discover Lima on your own or as excursion a city tour. Hotel In Lima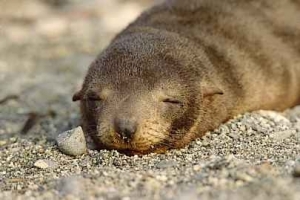 Day 3: Nazca 
Early in the morning we have a private bus till Nasca. First we drive 4 h to Pisco – Paracas.
We go direct to the port, for de excursion to Ballestas islands, its 1 ½ H by speedboat. The islands are full of sea lions  and birds. In the port we can relax with a cup coffee before we go with our private transport to "El Catador " the Pisco brewery. Here we can see the whole making process and taste the Pisco. After this tasting process we drive to our next relaxing destination, "Huacachina" this is an oasis in the desert. Here you can do some excursion sand boarding or jeep in the big sand dunes. Later on we continue to Nazca, where we arrive in the late afternoon. Hotel in Nazca with swimming pool.
After breakfast, in the morning or afternoon (depending on the weather) ,you can take the excursion  flight over the amazing Nazca lines. Approximately 30 minutes. The mysterious Nazca Lines are on a flat land of 500 km2. They were made by the Nazca people (Nazca Culture) and there are several theories about their origin, none of them with enough proofs to take as real. After or before we can do the excursion to chauchilla cemetery, at night around 10 PM  we take the luxury night bus  for around 10 h toArequipa where we arrive around 7 AM.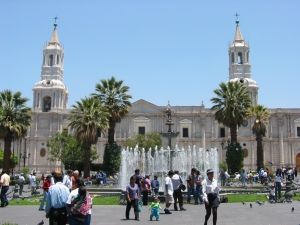 Day 5: Arequipa 
Early in the morning we arrive in Arequipa, at 2325 m altitude. The white city with his amazing Misty volcano. Transfer to our hotel. Here we can relax, after our night bus. Arequipa is the best place to get used to the altitude before we go to the  colca canyon. Free time to visit this beautiful city , visit the star of Arequipa "The Mummy JUANITA "or the" Santa Catalina monastery" ,or you can go
on excursion rafting on the Rio Chile , or do the excursion reality tour. In the evening you can try in one of the many restaurants the local"CUY" or marmot or the great alpaca steak,1 night hotel in Arequipa
Free day to visit this beautiful city, or to do some excursions. Its good to acclimatize before we start climbing to the colca canyon. Hotel In Areq
uipa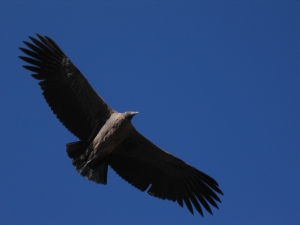 Day 7: Colca 
Start of the 2 days 1night Colca canyon tour included in this tour. After breakfast we start the tour with our private bus. We have many photo stops to see this beautiful canyon, with his many vicuñas/Lamas /volcano's. We arrive in the small Village of Chivay were we take lunch. In the afternoon you can swim in the hot spring as an excursion, and in the evening its possible to take a meal with folkloristic dances. 1 night hotel in the small village of Chivay .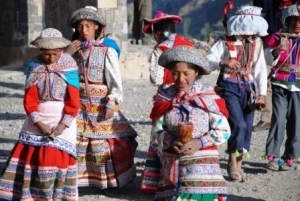 Day 8: Condor – Puno 
After early breakfast we leave to the condor cross to see this amazing bird "The Condor. It,s still nature, so we can,t  promise you anything. The Canyon is real worth a visit also without the condor. If you see one, just take it as extra! It's the best place for a breathtaking view of the canyon with the Colca River flowing 1,200 meters below. We visit the hanging tombs at Choquetico before continuing to the towns of Maca, Achoma and Yanque with its lovely white church. We return back to Chivay for lunch, before driving further with our private bus to Puno. Hotel In Puno.
Day 9: Puno 
After breakfast, as excursion you can go by boat for a visit to the Uros floating reed islands, the guide explain everything over the Islands and the Titicaca lake, after this we go to Taquile island, here they have there own way of live . Men's are knitting the clothes. There are no animals or cars allowed on the island. Here we have some lunch, most of the time trout from the lake. From here we take the boat back to Puno. Or you can visit the Sillustani grave towers. Hotel in Puno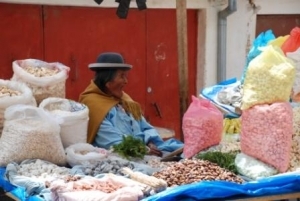 Day 10: La Paz 
After breakfast we take the bus to La Paz (3636 m),2 h to the border and 1,5 h more to La Paz. Sometimes we pass by Coppacabana .Than we continue to La Paz. We have beautiful scenery and snowy mountain tops. In La Paz you can wonder around in one of the 100 markets around the city or the witches market. Hotel in La Paz
Day 11 La Paz
La Paz, excursion to Chacaltaya, the highest ski run from here you can see on clear days the Titicaca lake. Or visit to the moon valley or Tihuanaco pre Inca temple, crossing the mountain regions of Bolivia and getting close to the lifestyle of the Aymaras. Tihuanaco is one of the oldest American civilizations, its temples and buildings are very appreciated around the world .You can do also as excursion" the amazing mountain bike tour to Coroico "over the most dangerous road in the world, for many people a highlight ! Hotel In La Paz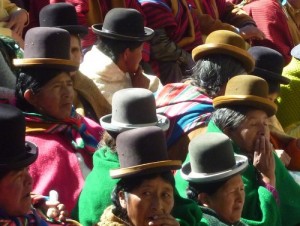 Day 12:Uyuni 
Today we take our private bus to Uyuni. First we take the bus to Oruro to continue to Uyuni(  if the group is less than 8 we take local nightbus).Hotel in uyuni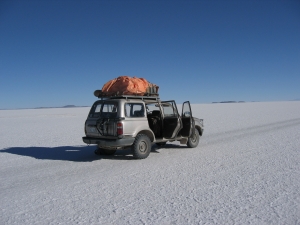 Day 13+14 2 days Jeep tour 
Day 1 : Departure around  (10:30 a.m.) towards Colchani town with our 4+4 jeeps, here they cut manual extraction of salt in blocks. We visit the salt hotel, what's  now a museum . You will visit the Inca Wasi Island, call Fished Island also by the form,  characterizes by his calcárea, fully of capricious caves and giant cactus from 8 to 10 mts. Lunch, Arrival to the  salt hostels and village where you are going to spend the night. Diner in the hostal
Day 2: Breakfast. Departure towards the volcano, which is observed from a viewpoint. At the river we can see some flamengos. We take lunch in open air. From here we start ourreturn to Uyuni , it's a long but beautiful drive to Uyuni.
In Uyuni we can take again a shower and compare our pictures to find the most beautiful one !
It can be verry cold at night on this tour in July and August! And the hostal on the salt lake tour is verry basic,  so you better bring warm clothes, thermic underwair and if you have a sleeping bagg!
1 night Basic Salt hotel + 1 night Hotel in Uyuni
Uyuni – Potosí (4090 m)
This morning we take our private bus for around 4 h to the mining city of Potosi. From 2013 this road is paved. The road climb up very steep with stunning views. Potosi is situated at an altitude of 4000mt . Hotel In Potosi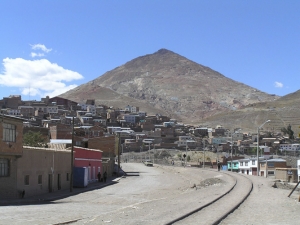 Day 16: Potosi / Sucre 
Today you can visit as an excursion, the silver mines in "cero rico ". Potosi ones, was one of the richest cities of Bolivia. Also the casa de moneda is worth a visit. After the visit and after the lunch we drive in 3,5 h over paved road to Sucre. Hotel in Sucre.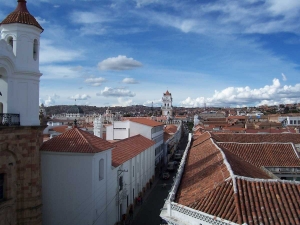 Day 17: Sucre 
After breakfast we can do an excursion to one of the most traditional markets in South america " Tarrabuco.( only on Sunday) after the market you can visit, by yourself, the cemetery or just relax in the many bars.
Hotel  in Sucre.
Day 18: flight to La Paz 
Today you have some more time to discover Sucre. From here we take a flight from Sucre to La Paz. It takes 45 min.  From the airport we continue to the border, where we change bus and continue for 2 more hour to Puno , where we stay in the same hotel as before. Hotel Puno
Around 8 AM we take the good local bus to Cusco. This takes about 6 to 7 h along beautiful road and amazing views over the mountain passes. Some more than 4300m. Opcional you can take the bus with guide and stops. Hostal in Cusco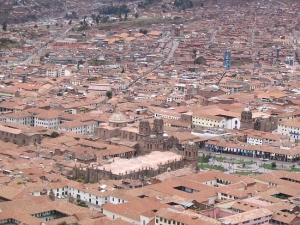 Day 20: Cusco

Cusco, here you can do many things. This day you can sleep some longer, and in the afternoon you can do the excursion citytour, here you visit the cathedral /temple of the sun /saqsaywoman/quenca/puca pucara, the ruins above Cusco. Additional you can also visit these Ruins by horse to see the beautiful surroundings of Cusco. Hostal in Cusco
Iff you like to walk the incatrail, you have to reserve far in advance ! 
Day 21: Cusco or Sacred valley 
Today you can do 1 of the many excursions in or around Cusco, or visit a local market or you do the excursion rafting on the Urubamba river with scenic views, or for the more active persons you can do some paragliding , horse ride ,rock-climbing ,maras salt terraces  or just visit one of the many museums in Cusco. Just relax and let live passing by on one of the many balconies in Cusco.  Hostal in Cusco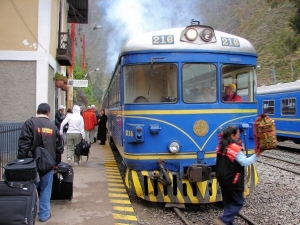 Day 22: Train to Aquas Calientes 
This morning we take the train to Aqua Calientes, this is the village close to Machu Picchu. There's also a big tourist market and it's much warmer than Cusco, because we are at the border with the jungle. The active persons can walk to the waterfall Mandor or relax in the hot springs. We stay overnight in Aqua calientes.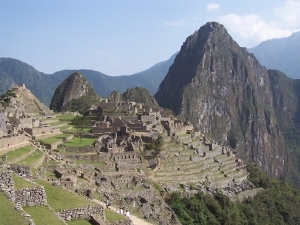 Day 23: Machu Picchu – cusco 
This morning you can go on excursion ,very early to Machu Picchu by bus, this to see the sunrise over these amazing ruins. Here you can go with an English speaking guide. In the afternoon we will take the train back to Cusco, where we will arrive in the evening. Hotel In Cusco
Day 24: Lima 
Transfer to the airport and flight to Lima in 1 h, depending on your flight back home you can drop our luggage in the airport. People, whose flight home is some later, can take a taxi to Miraflores to finish this Peru adventure on a terrace near the seafront in Miraflores or do an excursion City tour. International flight home. The tour leader normally stay in Cusco
Day 25: home 
Arrive back home
Finish of this tour and our service.
Help us to help poor people! Give us your second hand clothes, the ones you don,t need anymore after your trip, so we give them to the poor people !
General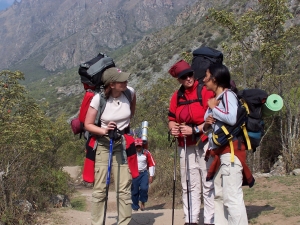 People who like to do the very famous INCATRAIL , the 2 or 4 days  (look at this website for the program ) have to make reservation for this, together with the reservation of this tour . This Inca trail is so popular that it need more than 60 days reservation in advance !
Incatrail 4 days 339 Euro extra a person during the tour and
Incatrail 2 days 269 Euro extra a person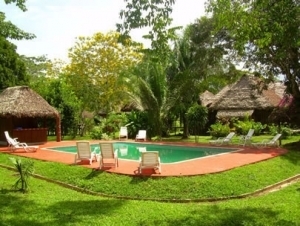 Its also possible to extend your stay with one of our jungle trips to Manu or Puerto Maldonado ,before you go home
289 euro a person 3 days
Puerto without flight
357 Euro a person 4 days
Puerto maldonado without flight!