El Mapi Inkaterra hotel Aquas calientes Machu Picchu 3-4*
[Sassy_Social_Share style="background-color:transparent;"]

Step into the smart, contemporary and cozy confines of El MaPi, amidst the hustle and bustle of Machu Picchu Pueblo (formerly Aguas Calientes), where you can admire and interact with the quaint folksy town and glimpse a peculiar perspective. Discover an efficient, lively and people-friendly atmosphere; you are welcomed along with other global guests expecting an unfussy, down-to-earth break. Relax in a pleasant and wholesome ambience after your enlightening visit to Peru's most distinguished destination, the Machu Picchu Archaeological site.
We have special promotion for our guest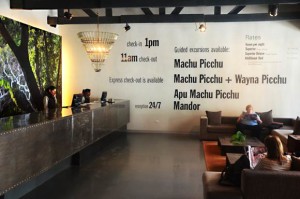 Double – Single room Normal rate 233 USD
Our rate  185 Usd a night including diner !