Start Packet Peru- Arequipa 3- 4 Days
[Sassy_Social_Share style="background-color:transparent;"]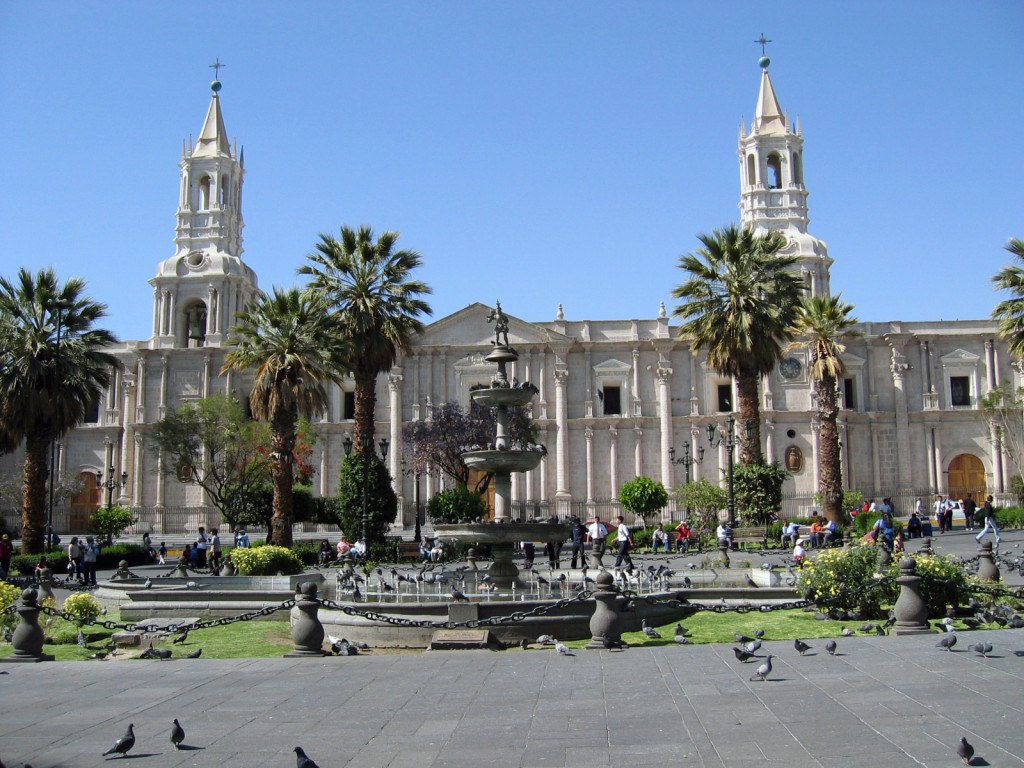 Here we give you options to discover Arequipa. 
You can choose this tour in 3 opcions 
1 Budget tour : in hostals
2 classic tour: in 3* hotels
3 Luxe tour: all 4 * hotels
Arequipa, the white city and its famous historic downtown. Visit the Plaza de Armas, the Church of the Company and the Church of San Francisco. The highlight of Arequipa is the 16th century Santa Catalina Convent. This beautiful complex of plazas and buildings is remarkably intact and remained closed to the outside world until 1970. Visit also the star of Arequipa "The Mummy Juanita ". In the evening you may choose to dine at one of Arequipa's many fine restaurants. Try tha amazing alpacca steak. Stay At least 2 days to get used to the altitude 2400 Mt . This city have a lot to offer !
When you reserve, it's important to indicate clear the letter in front of the Arequipa tour, so we know what tour you prefer.
| | |
| --- | --- |
| Arequipa  A | Arequipa  traditional  3 d  2 n |
| Day 1 | arrive in busstation or airport and transfer to hotel Arequipa |
| | Hotel – hostal in Arequipa |
| | 1/2 day walking city tour 3 H  included entree fees |
| Day 2 | in the morning  reality tour. Visit the poor area, silar stone works,  market |
| | Hotel – Hostal in arequipa |
| Day 3 | transfer out to busstation or airport or Colca canyon |
| | |
| Arequipa B | Arequipa Adventure  3 d 2 n  |
| Day 1 | arrive in busstation or airport and transfer to hotel Arequipa |
| | Hotel – hostal in Arequipa |
| | 1/2 day rafting at the Chile river in the afternoon |
| Day 2 | mountain bike  down hill of vulcanoe |
| | Hotel – Hostal in arequipa |
| Day 3 | transfer out to busstation or airport or Colca canyon |
| | |
| Arequipa C | Arequipa  traditional with a bit of  adventure  3 d 2 n  |
| Day 1 | arrive in busstation or airport and transfer to hotel Arequipa |
| | Hotel – hostal in Arequipa |
| | 1/2 day rafting at the Chile river in the afternoon |
| Day 2 | in the morning  reality tour. Visit the poor area, silar stone works, children care home, market |
| | Free afternoon to visit by yourself the city |
| | Hotel – Hostal in arequipa |
| Day 3 | transfer out to busstation or airport or Colca canyon |
| | |
| Arequipa D | Arequipa Great Adventure   4 d 3 n  |
| Day 1 | arrive in busstation or airport and transfer to hotel Arequipa |
| | Hotel – hostal in Arequipa |
| | 1/2 day rafting at the Chile river in the afternoon |
| Day 2 | climb  Misty volcanoe / sleep in tent |
| Day 3 | climb  Misty volcanoe / Top |
| | Hotel – Hostal in arequipa |
| Day 4 | transfer out to busstation or airport or Colca canyon |
We also can arrrange bustickets to Puno or Nazca and Colca canyon tour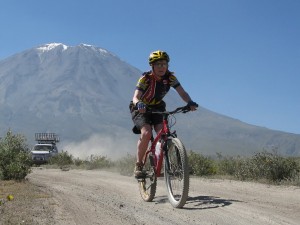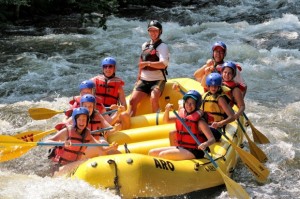 Included in the tours 
* English speaking guide
* Entree fees
* Transport
* Pick up  from  hotels
* transfers
| | |
| --- | --- |
| | Other opcions of tours in Arequipa |
| – | country side tour arequipa by bike |
| – | country side tour arequipa by horse |
| – | climbing Chachani Volcanoe 2 days  |