Start Packet Peru-Chiclayo in 5- 3 or 2 days, Tucume, Senor de Sipan, north peru
[Sassy_Social_Share style="background-color:transparent;"]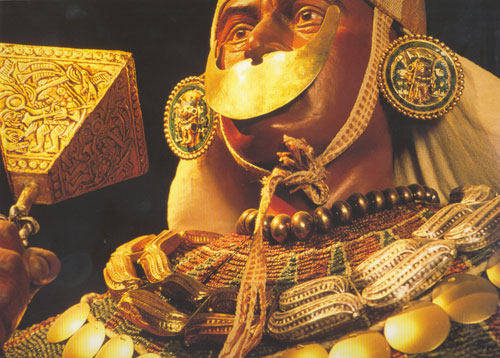 Here we give you options to discouver Chiclao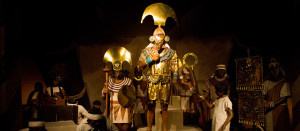 You can choose this tour in 3 opcions 
1 Budget tour : in hostals
2 classic tour: in 3* hotels
3 Luxe tour: all 4 * hotels
When you reserve, it's important to indicate clear the letter in front of the Trujillo tour, so we know what tour you prefer.
The archaeology of Northern Peru is at least as interesting as the archaeology in the Cusco area!
The tomb of the Lord of Sipan in Chiclao, At 25 km from Chiclayo and 780 km of Lima at 43 m of altitude, over 200 Hectares. The archaeological team uncovered the tomb of the Lord of Sipan, the "King Tutankamon of the Americas", the most spectacular tomb discovered in the western hemisphere. Sipan's treasures show us the Moche culture's ability with several metals: gold, silver, copper and precious stones in fine quality and a mastery in metallurgy unrivaled in the Americas: masks, necklaces, earrings and other elaborate jewelry. North of Chiclayo are other monuments of the Moche culture: 26 colossal pyramids in the Valley of the pyramids,  "El Tucume".The city also has a fascinating herb market, with all the natural remedies used by the region's traditional healers. Sipan and Tucume both have site museums.
Chiclayo  A

 
Chiclayo  total 5 d  4 n
Day 1
arrive in Chiclayo, transfer from Airport or busterminal
Hotel – Hostal in Chiclayo
Day 2
excursion tour Sipan, full day
Huaca Rajada Sipán/Pirámides de Túcume/Museo Tumbas Reales de Sipán
Day 3
Museo Nacional de Sicán from 10 to 16 H
Bosque De Pómac (Batan Grande)
at 16.30 City tour Chiclayo + witches market 2 h
Hotel – Hostal in Chiclayo
Day 4
Reserve Chaparri   from  8- 16 h
Hotel – Hostal in Chiclayo
Day 5
transfer out to busstation or Airport

Chiclayo  B

 
Chiclayo   3 d  2 n
Day 1
arrive in Chiclayo, transfer from Airport or busterminal
Hotel – Hostal in Chiclayo
Day 2
excursion tour Sipan, full day
Huaca Rajada Sipán/Pirámides de Túcume/Museo Tumbas Reales de Sipán
Day 3
Museo Nacional de Sicán from 10 to 16 H
Bosque De Pómac (Batan Grande)
transfer out to busstation or Airport

Chiclayo  C

Chiclayo  2 d  1 n

Day 1
arrive in Chiclayo, transfer from Airport or busterminal
Hotel – Hostal in Chiclayo
 City tour Chiclayo + witches market 2 h
Day 2
excursion tour Sipan, full day
Huaca Rajada Sipán/Pirámides de Túcume/Museo Tumbas Reales de Sipán
transfer out to busstation or Airport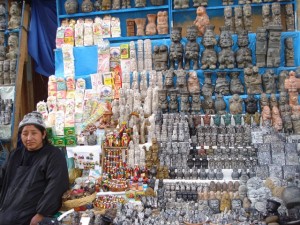 What is included?
* All  transport, all hotels, and all the tours as written in the program
* All the transfers
* All  the hotels/ hostals are based on double room with private bathroom including breakfast
* entree fees
Not included?
* Food
* flights or bustickets
We also can arrange bustickets to Lima –Cajamarca – Trujillo – Chachapoyas and Mancora/ and also local flights