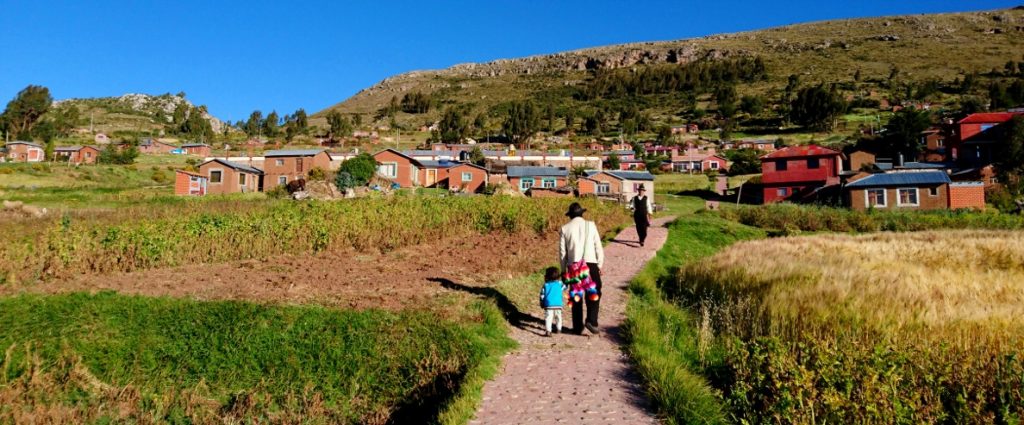 Alternative tour, Uros islands + Taquile with overnight in Luquina (2D / 1N)
ALTERNATIVE TOUR (MINIMUM 02 PAX)
DEPARTURE: 7:15 a.m.
FIRST DAY: Visit to the Uros floating islands, you will be approximately 1 hour where you can have contact with the inhabitants of the island, learn about their customs and traditions. Then continue the trip to the Taquile island where you can appreciate nature, crafts, its lively culture and enjoy a delicious lunch
After the visit, we will go to Luquina in the Chucuito Peninsula where we will share experiences with the local family. (Arrival at Luquina 2:30 p.m. approx.), On this day they will have a Homestay with dinner included
---
SECOND DAY:
Breakfast included, walk with the family to share the their daily activities and learn about the lifestyle of the people of the highlands, each family will teach their guests their activities and ending the day with a delicious lunch to then undertake the return .
DEPARTURE OF LUQUINA A PUNO: 2:30 p.m. approx.
Included
English Speaking guide
Visit uros + Taquile
Basic homestay in Luquina
1 Diner 1 Lunch at Liquina
Transfers
Not included
Lunch at Taquile
Drinks
Tips
Note / this tour you only can reserve inside a Package
https://southamericaplanet.com/en/alternative-tour-uros-islands-taquile-with-overnight-in-luquina-2d-1n/
https://southamericaplanet.com/es/tour-alternativo-islas-uros-taquile-con-alojamiento-en-luquina-2d-1n/
https://southamericaplanet.com/nl/alternatieve-tour-uros-eilanden-taquile-met-overnachting-in-luquina2d-1n/