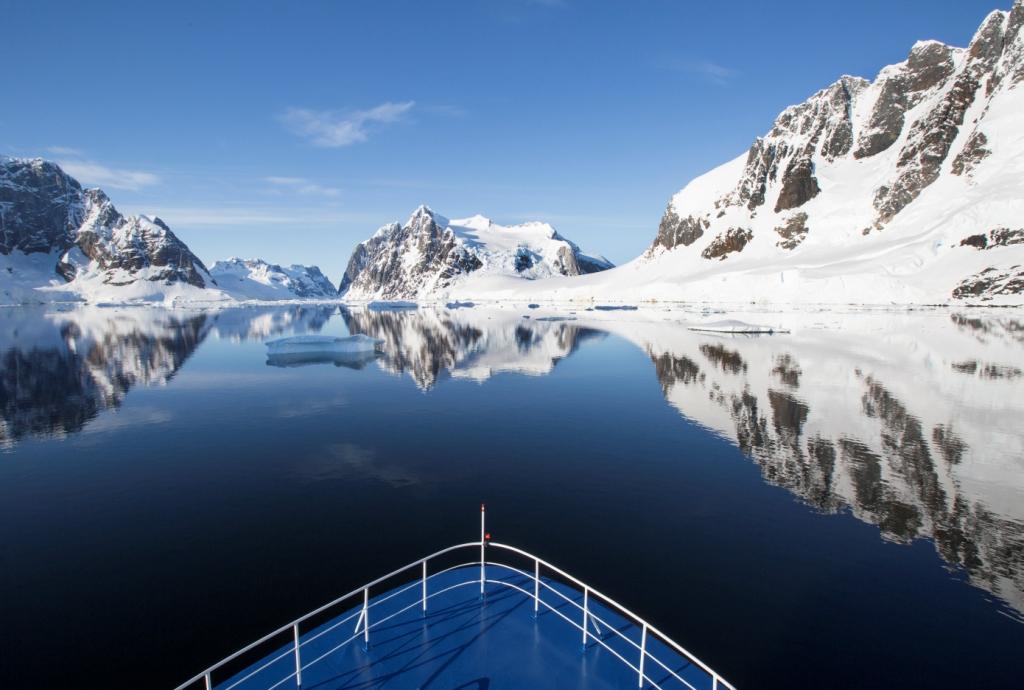 Antarctica: The only and first Air cruize to Antarctica 6-8-10 or 16 days
The only Antarctica cruise who dont go over the drake Passage , what avoid you to be sea sick
Fly over Cape Horn and the Drake Passage to reach Antarctica quickly and in comfort
Before, adventure travelers who wanted to reach the Antarctic Peninsula had only one option: to sail across the tempestuous Drake Passage.
FLY THE DRAKE
Our two-hour flight takes you from Punta Arenas, in Patagonia, directly to Antarctica where you board your expedition ship. You thereby avoid the stormy seas of the Drake Passage – and the potential seasickness – experiencing only the best Antarctica has to offer.
SAIL ANTARCTICA
We offers boutique-style wilderness adventures, not cruises. Our small expedition vessels, more like private yachts, offer you privileged access to Antarctica, taking you where larger ships cannot. With fewer guests, you disembark fast and efficiently, so you spend your time exploring not waiting.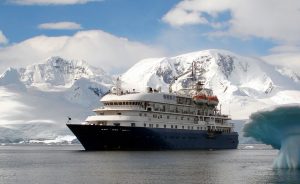 ---
Itineraries at a Glance
During the 2020-21 season, we offer four itineraries:
Classic Antarctica Air-Cruise
8 DAYS / 7 NIGHTS Click on Blue Sign for program Classic Antarctica Air-Cruise 8 Days 7 Nights
– The most popular itinerary
– Complete Antarctic experience
– Frequent departures
Polar Circle Air-Cruise
---
10 DAYS / 9 NIGHTS Click on Blue Sign for program Polar Circle Air-Cruise 10 Days 9 nights
– In-depth Antarctic experience. Do more, see more.
– Sail farther south to try and reach the Antarctic Circle
– Limited number of departures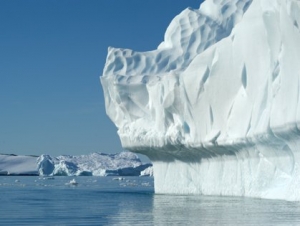 ---
Antarctica and South Georgia Air-Cruise
16 DAYS / 15 NIGHTS Click on Blue Sign for program Antarctica and South Georgia Air-Cruise 16 days 15 nights
– Combines visits to Antarctica and South Georgia
– See South Georgia's distinctive wildlife, such as king penguins
– Limited number of departures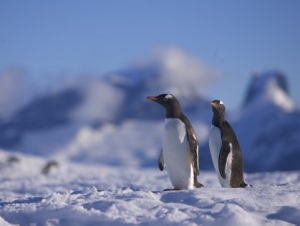 Antarctica Express Air-Cruise
6 DAYS / 5 NIGHTS Click on Blue Sign for program Antarctica Express Air-Cruise 6 Days 5 Nights
– Introductory and affordable expedition experience
– Combines visits to Cape Horn and Antarctica
– Short Antarctic experience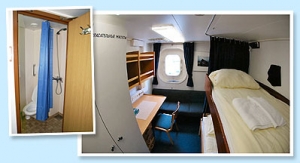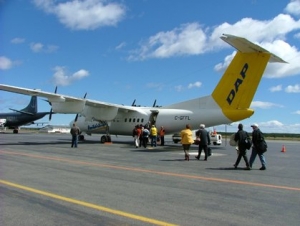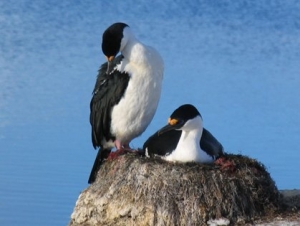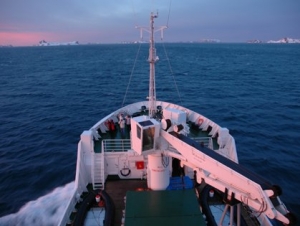 ---
PRICES and dates 2020 -2021-2022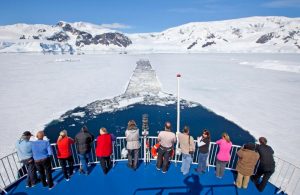 ---
KEY BENEFITS
COMFORT: Avoid storms in the Drake Passage
SPEED: Get to Antarctica quickly and save time
SIZE: Enjoy a small-ship, yacht-like experience
Antarctic air-cruises is all we do. As a boutique specialist we dedicate 100% of our resources to the organisation of your Antarctic trip.
EXPERIENCE AND EXPERTISE
We pioneered the Antarctic air-cruise model. We are the world's leader in this unique style of travel to Antarctica. We have completed over 180 fly and cruise departures, more than any other company in the world, by far.
ONE FLIGHT PER EXPEDITION
We use a single flight to carry all travellers to and from Antarctica for each of our expeditions. This makes our operation fast and efficient while reducing the chance of weather-related delays compared to the alternatives.
SMALL IS BEAUTIFUL
We only operates small ships, carrying a maximum of 75 guests. With a small group of travellers, disembarkation is fast and efficient so you can spend more time exploring and less time waiting.
ANTARCTIC VEHICLE
Unique in its kind, "Bigfoot" was specially designed and built for our to support our operation at King George Island. Its traction system can adapt to the changeable conditions of the Antarctic terrain.
HIGH STAFF/TRAVELLER RATIO
Travel with a well-staffed team of at least twelve expert polar guides. Passionate and engaging, they will make your trip memorable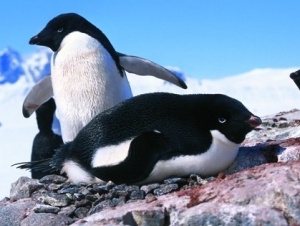 ---
Frequently asked questions
What will the weather be like ?
Austral summer weather in Antarctica will mean mostly mild temperatures, but one may expect cold, sunny days and brisk winds which may turn into stormy weather and even a few snow flurries or snow. You should be prepared for quick changes in conditions.
What should I take in terms of clothing, etc. ?
Our ship has a small, well equipped infirmary for the attention of minor medical problems and is under the care of a licensed MD. Serious emergencies require evacuation to medical centers that are better equipped. For this it is essential to undertake a very costly air evacuation procedure. This is why we ask our passengers to have an Insurance Policy that covers this eventuality.
Are there any baggage restrictions for the trip ?
The airline allows a maximum of 15 Kg. per person, including hand luggage. The remaining baggage may be left at the hotel in Punta Arenas , where it will be safely stored, free of charge.
Type of luggage to bring:
Considering the space limitation on the plane, we recommend not to bring hard suitcases, which are cumbersome and heavy. We suggest you bring canvas duffle bags or back packs, with a waterproof cover.
What about my airline schedules, especially after the voyage to Antarctica ?
Since quick changes in weather may mean delays in getting back to Punta Arenas , we strongly recommend that you keep your airline reservations as flexible as possible.
What sort of exercise is carried out ashore in Antarctica ?
Walks on the beach or further inland, with some low hill climbing are to be expected. You should be reasonably fit to be able to do so, but it is up to each person, really. Exercise will never be imposed and you can set your own pace. Getting on and off ship requires you have adequate mobility, of course, for the two daily landings and at Port.
In case of the need for a special diet, how can I request it ?
These requests must be made on the form that we will send to you. It will, in turn, be handed over to our Staff, so that they may be informed of your needs.
If I suffer from a serious illness, should I duly inform you ?
In the Medical Form which we will send you it is necessary to tell us all about your health problems, either past or present, including allergies, etc. This will allow our doctor to be aware of the medical needs of each one of our passengers.
Will I have to take rubber boots for landings ?
No. We will provide Wellington boots (rubber) free of charge upon arrival at King George Island , including a thermal lining. These boots will be used at every landing. For this, we need your shoe size, so please indicate it on the form we will send you.
For the air trip from Punta Arenas to King George Island we recommend warm, trekking type shoes. For on board life, normal, comfortable shoes are sufficient.
What is the Voltage on board ship? Are there hair driers available?
Russian vessels have their own electricity supply which is 220 V – 5 Hz. With a round, two pin plug. Should you require an adaptor, please ask the staff for one. We have a variety of them on board. Hair driers are available upon request. Please ask the staff for one.
Credit Cards
On the eve of the last day of your voyage, you may want to cancel any outstanding expenses with a Credit Card. All international cards are accepted.
In case of Emergencies
Please contact the bridge or your Expedition Leader.
Gratuities
They are integrated into a "pot" at the end of the trip for distribution among the crew. Tipping is a personal decision and the amount given is at your discretion.
The custom is about US$10.- per day, per passenger. You may make this contribution in cash or charge it to your ship´s account and pay with credit card.
What means of communication are there on board?
Our aim is for you to enjoy your Antarctic experience we will share to the utmost, leaving all cares behind you. Despite this, we have satellite phone services on board, as well as email. Both can be used and they will be charged at the end of the expedition.
Lectures
The essentials are:
*Gloves (well insulated)
*Woolen cap and a scarf
*Sunglasses with good anti UV protection
*Sunscreen with a high protection factor
*Ski pants and upper coat (waterproof)
*Sweater/Fleece jacket
*Quick drying socks to wear over polypropylene socks
*Thermal, light underwear
*Light, waterproof, warmth retaining Parka
*Swimsuit
Regular slacks/Jeans and comfortable shoes (for on board wear)
The best way to keep warm is to wear several layers, to make sure you remain warm and comfortable. Don´t forget that "casual" is the word at all times.
Sundries:
Lip balm with good protection factor
Personal medication (for use throughout the trip)
Camera & film. In the case of digital cameras, we offer back-up assistanceon board.
Batteries
Binoculars
Do I need Travel Insurance ?
It is mandatory that each passenger have Insurance that covers emergency medical attention, including evacuation. This is essential, because our expeditions are carried out in places where up to date and advanced medical services do not exist.
Is there an Infirmary on board ?
Your Expedition Staff will deliver several interesting lectures during the voyage in order to give you a sound footing on the various places you will visit. Films and DVD presentations are also included for your entertainment and general knowledge.
Meals and drinks (alcoholic and beverages)
They are all included in the price. We have an open Bar policy on board.
Safety at Sea
Your safety is our main concern. Please, never smoke in bed, in your cabin or in any part of the ship, other than in the outside designated smoking areas. Never throw anything overboard, please. Always turn on the lights upon entering your cabin. Use non-slip shoes when on deck, as it can be slippery at times.
During rough weather, do not walk in large, open areas and brace yourself, using handrails both outside and inside the vessel. Always use door handles and never hold doors by their frames, as a sudden lurch may prove very dangerous.
Weather permitting
We are always subject to sudden changes in weather conditions. All excursions and other activities are structured taking this into consideration.
Sightings
Whenever an interesting event happens (whales or birds, etc.), an announcement will be made over the ship´s Public Address system. This will permit you to get your parka, camera and binoculars and move rapidly, but with utmost care to the best viewing spot.
Meals
An international chef will prepare a delicious selection of different cuisines during the trip. Please let us, know ahead of time, your dietary restrictions. The kitchen will not be able to prepare Kosher or Vegan meals.
Handicapped passengers
The ship has no special provisions for severely handicapped persons. Doors are heavy and not too wide. Outside doors have sills. Metal decks can be slippery and icy.
https://southamericaplanet.com/en/antarctica-the-only-and-first-air-cruize-to-antarctica-6-8-10-or-16-days/
https://southamericaplanet.com/es/antartida-el-unico-y-primer-crucero-aereo-a-la-antartida-6-8-10-o-16-dias/
https://southamericaplanet.com/nl/antarctica-de-enige-en-eerste-air-cruise-naar-antarctica-6-8-10-of-16-dagen/