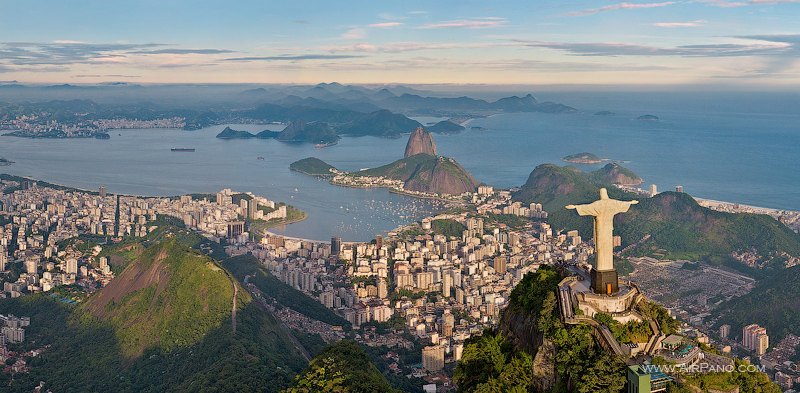 Best of South America in 13 Days, from Lima to Rio de Janeiro
Individual tour with hotels transports and excursions included
From Lima to —Rio de Janeiro with Lima-Cusco-Machu Picchu- Buenos Aires – Iguazu – Rio de janeiro
From North to South, from the city of the Incas to the Paris of South America, this 13-day journey will showcase the wide diversity of this incredible continent. Explore Machu Picchu's ruins, take your first Tango lesson in Buenos Aires, feel the power of water at the immense Iguazu Falls and enjoy the paradise beaches of Rio de Janeiro. A trip specially designed for true wanderlusters! Come and see it all!
You can choose this tour by selecting the following 3 options
1/ Budget tour : in hostals; local transport / excursions in international group
2/ Classic tour: at 3* hotels; mix local transport – private / mix private excursions – internat group
3/ Luxe tour: at 4* hotels; most of the time private transport / private excursions/ included entrance fee
---
How do we work ?
In our packet, you will travel all by yourself. South America planet take care of you; we reserve all your hotels transfers and transport. When you arrive in Peru you will get a personal briefing in your first hotel + information and the vouchers, buses and excursions. You will do excursions in International groups or private with English speaking guides.
We will arrange your transfers, like this, you will travel around by yourself but without worries. If there are any problems, you can always find support by contacting our office in Cusco or Lima!
What is included?
* Hotels and all the tours as indicated in the program.
* Hotels are based on double rooms with private bathroom, single rooms on request for an extra price, buses are based on good buses, we work most of the time with cruz del sur, the best company in Peru.
* We can offer this tour in star hotels or local clean hostels, or in a mix
* Transfers
---
Day 1: Lima city Peru
You will arrive at the airport in Lima. Someone from South America planet will pick you up from the airport and bring you to your first hotel in Lima or Miraflores.
Included:
Transfer
Hotel and Hostal in Lima
---
Day 2 : Lima city tour
The city of Lima, also known as the City of Kings, was founded by Francisco Pizarro on January 18, 1535 on the right bank of the Rímac river because of the excellent strategic and geographic conditions of this valley.
Lima, whose name comes from the Quechua word Rímac, which translated into Spanish means talker, began its rapid growth amidst the testimonies of the mille-nary cultures that developed in the entire area. During the Viceroy ship, between the sixteenth and seventeenth century, Lima became the most important and powerful metropolis in Spanish America, and the cultural and commercial center of the region, until the creation of the Viceroy ship of La Plata in the 18th century, which took up the famous mines of Potosí. Already in 1 821, following a series of intense political movements, General San Martín proclaimed the independence of Peru. Thus the Republican period of the country had begun. Today, Lima is a modern city that offers a wide array of attractions which, united to its rich past, provides visitors with a harmonious synthesis of all this historic richness in its many museums, traditional quarters, restaurants, handicrafts galleries and night life.
It will be your first day in Lima and today you will have a half day city tour. The tour begins with a visit to the historical downtown of Lima, also known as "the City of the Kings". The stops include the Main Square of Lima, upon which lays the Government Palace, the Cathedral, the Archbishop's Palace and the City Hall. Next on the itinerary, is a visit to the Santo Domingo Convent. You can also drive through Miraflores and San Isidro. The city tour will include an English speaking guide. It will take 3 1/2 hours. The tour starts and finishes in your hotel. After city tour, we have transfer to the airport and flight to Cusco( 1 h ).Upon arrival to Cuzco airport we'll drive you to your hotel in Sacred Valley and you'll have the rest of the afternoon to get used to altitude.
Included:
City tour in Lima (Private) included entree fee
Transfer in Lima to airport
Transfer from airport cuso to sacred valley
Hotel or hostel in Sacred valley
Not included:
Lunch + diner
Local flight ( we can arrange at good rates)
---
Day 3 : Sacred Valley – cusco
Today we will visit the Sacred Valley of the Incas. It is divided by the Urubamba River and protected by towering mountains, like Veronica, Chicon, and Pitusiray, all above 5000 meters . Yourare visiting the local market in a small village of Pisac. After lunch you'll spend the rest of the afternoon exploring the impressive Inca ruins of Ollantaytambo town and ceremonial center, an important archeological site and an Inca stronghold during the Spanish conquest. We lunch at a nice pic nic place in the sacred valley. We sleep in the sacred valley.
Included:
Sacred Valley tour in private
Pic nic lunch
Hotel – Hostal in the sacred valley
Cusco visitor ticket + entree fees
Not included:
diner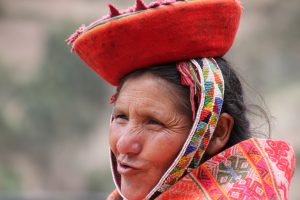 ---
Day 4 : amazing Machu Picchu
Today we will leave early from our hotel, transfer to the railwaystation, to go by train in 1h.30 min to the village of Aquas calientes. You will start with a guided tour of the ruins for 2 h, in which you will learn all about the origins of this archeological wonder with some free time to explore on your own. Your return train through the Sacred Valley of the Incas to Cusco will depart in the afternoon and arrive in the evening. hotel in Cusco
You will be transported by bus to Machu Picchu citadel, Our bilingual guide will take you throughout the vast ruins for about 2h. After this you have some free time to wander around yourself Machu Picchu is the best known of the Inca ruins, as it is recognized worldwide yet it is not mentioned in any of the writings of the Spanish Conquistadors. It believed to have been constructed around the mid-15th century and was "rediscovered" by American historian Hiram Bingham in 1911. The guided tour of this fascinating place is an inspiring experience. Visit the Main Square, the Royal Quarters, the Temple of the Three Windows, the Circular Towers, the Sacred Sun Dial and Burial Grounds. After the excursion you can walk to Inti Punko, the "SUN GATE" to take the famous picture. Than you drive down by bus to the town of Aqua Calientes where we take the afternoon train back to Ollantaytambo. From here the private car brings you to your hotel in the sacred valley, to pick up luggage, before we drive to Cusco
Included:
Bus to Machu Picchu
Entrance to Machu Picchu
2 h English speaking guide in group (4* private)
Bus down
Train roundtrip Ollantaytambo
lunch in Aquas calientes
Transfer from Ollantaytambo to Cusco
Hotel and hostal in Cusco
Not included:
diner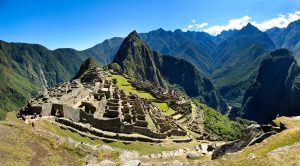 ---
Day 5 : Cusco City tour
Declared a UNESCO World Heritage Site in 1983, Cuzco contains the top examples of Incan architecture, which is based on their multiple uses of rock as the main building material. In the afternoon, we'll pick you up at your hotel to start your Cuzco city tour with a visit to the Coricancha, also known as the "Temple of the Sun", the construction of which was ordered by Inca Pachacútec (1438-1471) when he was a powerful Incan leader. This is where the Sun (Inti, in Quechua) was worshipped during the reign of the Inca Empire. We'll continue on to visit the Cathedral, the most important building in the Main Square (construction lasted almost a century) and one of the most breathtaking Spanish colonial churches in America. Our next stop will be the Sacsayhuamán fortress, an emblematic Incan piece of work, which protected the Holy City. It was built with giant megalithic blocks, the transportation and construction of which continue to be a mystery. You'll visit Qenqo, located just over 2 miles away from Cuzco City (where it is believed that agricultural rituals took place), to finish with the visit of the vestiges of Puka Pukara, the "red fortress", located 4.5 miles away from Cuzco. At the end of this full historical and natural immersion in Cuzco's heritage, we'll drive you back to your hotel.
Included:
City tour in cusco in shared service ( in 4* private ) including entree fees
Hotel and hostal in Cusco
Not included:
Lunch+ diner
---
Day 6 – Cuzco /flight to Buenos Aires
Today we'll pick you up at your hotel and drive you to the local airport for your flight to Buenos Aires (via Lima), the vibrant capital of Argentina.
Welcome to Argentina!
Upon arrival, you'll be transferred to the city and you'll have the rest of the day to enjoy Buenos Aires at your own pace. Buenos Aires is a marvelous, fast-paced, cosmopolitan city, full of plenty of colors and different types of architecture. Capital of Argentina and described as the "Paris of South America" Buenos Aires proudly lives up to this title, and also shows off plenty of its own culture! Argentines are usually eager to host visitors; if you walk the streets with a map, someone will surely stop and ask if you need directions, that's just our spirit!
So, for this first day, feel free to wander the cobblestone streets lined with outdoor cafes, enjoy the mouthwatering aroma of prized Argentine beef sizzling on an open parrilla (barbeque), and browse the local antique and artisan markets that offer plenty of bargain shopping.
Included:
Transfer to airport in Cusco
Transfer from airport in Buenos aires
Hotel and hostal in Buenos Aires
Not included:
Lunch+ diner
Flights ( we can arrange )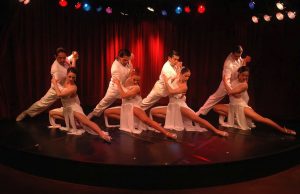 ---
Day 7 – Buenos Aires tour & Tango Show
In the morning we'll pick you up to enjoy our 3-hour Buenos Aires city tour—You will be swept away by the highlights of our beloved Buenos Aires. Over the course of a half day you will have the chance to visit the historical and political center of the city in Plaza de Mayo (May Square), which contains the presidential house, Casa Rosada (the Pink House).
We'll pass through San Telmo, with its cobblestone streets and the oldest residential neighborhood, and La Boca, where Buenos Aires turns colorful and tango is ever present; come to walk Caminito street and dance with the locals. The next stop is the chic and aristocratic Recoleta, where the big palaces remind us exactly why Buenos Aires is considered to be the "Paris of the South". In the evening we'll pick you up from your hotel to bring you to a mystical place where you'll discover one of our most ancient traditions.
Tango is more than our national dance. Tango is: our immigrant origins, the talent of our local artists, the sensuality of the Argentine women, and our way to deal with a broken heart; dancing our way through tragic yet eternal love stories.
Tonight you will enjoy a 3-hour professional display of tango and music with a group of local artists onstage, while immersed in an elegant and alluring place. The manners, ambience, clothes and dance steps which tango lovers used to practice 100 years ago will come to life once again and you will travel back in time for a night. This spectacular demonstration of the finest local dancing will be accompanied by delicious Argentine and international cuisine. Dinner and beverages are included, so you can lose yourself in the ethereal taste of Malbec wine.
At the end of the evening, around midnight, you will be driven back to your hotel, fully in love with the bohemian spirit of our beloved Buenos Aires.
Included:
Buenos aires City tour in Private duration 5 h
Tango diner – Show Buenos aires 3 to 4 h included shared transfers + meal + drinks
Hotel and hostal in Buenos Aires
Not included:
Lunch
---
Day 8 – Buenos Aires / Iguazu
Today you will say goodbye to the big city and fly to the jungle; we'll bring you to the airport to take your flight to Puerto Iguazú. The small border town of Puerto Iguazú is the gateway to visit the impressive Iguazú Falls, one of the Seven Natural Wonders of the World and a UNESCO World Heritage site, making it a must-see destination for any traveler visiting Argentina.
Upon arrival, you will be met at the airport and provided a transfer to your hotel. Answer the call of vacation and take the time to relax at your hotel.
If you're eager to explore, you can visit the Hito Tres Fronteras, a viewpoint west of the town center that stands high above the turbulent reddish-brown junction of the Iguazú and Paraná rivers, which forms the Triple Frontera, or Triple Border between Argentina, Brazil and Paraguay. Or visit the Güirá Oga ("the house of birds" in native Guaraní language), which is the sanctuary for animals hurt by illegal hunting and trapping.
Included:
Transfer en Buenos aires
Transfer en Iguazu
Hotel and hostal in Iguazu
Not included:
Lunch + diner
Flights ( we can arrange)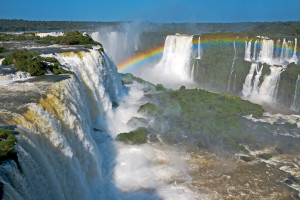 ---
Day 9 – Iguazu National Park: Argentine Side
Today our driver and bilingual guide will pick you up at your hotel to take you to the Iguazú National Park, on the Argentine side. The falls are surrounded by a humid subtropical forest where the exuberant vegetation is home to many species of different animals and birds. Our guide will help you spot some of them: ant birds, toucans, manakins, parrots, and coatis, just to name a few. Lower and upper walkways weave in and around the falls, permitting up-close and personal experiences with this magnificent spectacle of nature.
The Argentine side of the falls is filled with a myriad of paths and stairways which allow you to experience many different perspectives. You will have the chance to view The Devil's Throat the largest of the falls and for many the most spellbinding. To get to The Devil's Throat you will take the ecological train and then walk out along boardwalks.
After walking and taking pictures of exotic animals and plants, you will have some free time to eat lunch in this amazing environment. This exciting, 6-7-hour excursion is highly recommended in order to experience the true power of Iguazú Falls.
Included:
Excursion Argentina Side Water falls in private service about 7 h including English speaking guide
Hotel and hostal in Iguazu
entrance fee included to Argentina side waterfalls
Not included:
Lunch + diner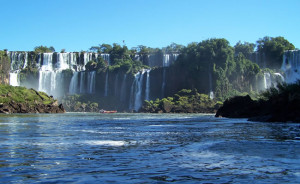 ---
Day 10 – Iguazu National Park: Brazilian Side / Rio de Janeiro
After breakfast, we'll take you on a 3-4 -hour excursion to the Brazilian side of Iguazú Falls. Don´t forget your passport! While Argentina contains 80% of the falls on its side, Brazil has the best panoramic view.
On the Argentine side you will have the sensation of being right inside the falls, but only by visiting the Brazilian side can you fully appreciate the immensity of Iguazú Falls. Take your time to enjoy and take it all in, to stroll the different walkways and feel the mist of the water in your face.
Take the boardwalk over the Salto Santa María, which will give you the sensation of walking on the water. Get closer to The Devil's Throat and feel the power of water! We are sure that this is a day you will never forget. In the afternoon, we'll drive you to the airport to take your flight to Rio de Janeiro, and start your exploration of Brazil, the land of happiness!
Upon arrival to Rio's airport, we'll be waiting to provide you with transportation to your hotel. Enjoy your leisure time today exploring this vibrant city — you have just arrived in one of the powerhouses of South America!
Rio de Janeiro ('River of January' in Portuguese), which was classified as a Cultural Landscape by UNESCO, is a metropolitan gem tucked between the mountains and the sea. Rio is best-known for its bossanova (sultry Brazilian music genre), mouth-watering feijoada (a traditional bean and pork stew), refreshing caipirinhas (classic Brazilian cocktail), and the beaming smiles of its people. An exotic mix of beach and mountains, with its colorful colonial neighborhoods and modernist big-city style, Rio is a must-see destination to add to your bucket list. This is the cariocas land, as locals call themselves, where the passing of time is synonymous with the rhythm of samba…
Included:
Excursion Brasilian Side Water falls 1/2 day
included entrance fee
Transfer out Iguazu
Transfer in Rio
Hotel – Hostal in Rio de janeiro
Not included:
Lunch + diner
Local flights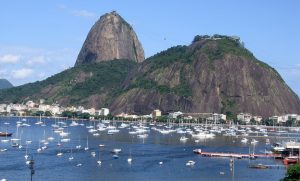 ---
Day 11 – Santa Teresa, Corcovado & Tijuca Forest by Jeep
Today you'll travel to the spellbinding Corcovado Hill, home to the famous Christ the Redeemer statue, which has achieved celebrity status around the world through each postcard sent by visitors from Rio.
After breakfast, we'll pick you up at your hotel to take you on an 4-hour tour of Corcovado Hill, the rocky, 2330-foot guardian of Guanabara Bay. We'll pass by Cosme Velho neighborhood, one of the most elegant places in Rio, and take the red cog train up to Corcovado Hill, crossing the dense vegetation of Tijuca forest in a jeep.
From here you'll have your first taste of incredible views of the bay and the city! At the end of the railtrack, the granite giant awaits. Christ the Redeemer stands on the top of Corcovado Hill with arms wide open, praying for the wellbeing of Rio de Janeiro and its people.
From this privileged spot you will also see Sugarloaf mountain (another classic destination for travelers), the beautiful southern beaches, and the Rodrigo de Freitas Lagoon, whose waters support a gigantic floating Christmas tree during the holiday season.
Included:
Excursion to Corcovado hill ( in 4 * in private )
Hotel – Hostal in Rio de janeiro
Not included:
Lunch + diner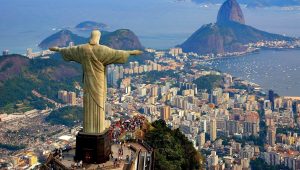 ---
Day 12 – Rio de Janeiro: Expedition to Sugar Loaf
Today we'll pick you up at your hotel to enjoy a 4-hour tour to the neighborhood of Urca, which is home to Sugarloaf Mountain (Pão de Açúcar). You are in for a special treat, as the only way to the top is by taking a cable car!
The first cable car transports passengers up Urca Hill, which is more than 700 feet high and overlooks Guanabara Bay and its islands, the Rio-Niterói bridge, and Corcovado Hill. From this point, a second cable car will take you up to the very top, reaching a height of approximately 1,300 feet.
Afterwards, we'll leave you at your hotel to enjoy the rest of your leisurely evening. It's the perfect opportunity to go mingle with some carioca beachgoers on the famous Copacabana Beach, or relax in the ethereal Playa Vermelha.
Included:
Hotel – Hostal in Rio de janeiro
4 h tour Urca Hill ( in 4* in private )
Not included:
Lunch + diner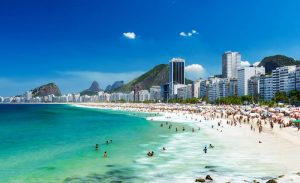 ---
Day 13 – Rio de Janeiro
At the appropriate hour, we'll take you to the international airport for your flight back home.
If you're not ready to throw in the towel just yet, take some trip-extension ideas from our comprehensive travel itineraries and keep on exploring other incredible destinations in South America.
Included:
Transfer to the airport
Not included:
Lunch + diner
Flights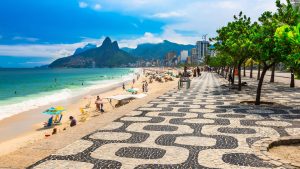 ---
Included
*Tours and transfers mentioned in the itinerary
*1 night in hotel ( lima)
*2-night accommodation in a hotel (in Cuzco), 2-night accommodation in a hotel (Sacred Valley), 2-night accommodation in a hotel (Buenos Aires), 2-night accommodation in a hotel (Iguazú) and 3-night accommodation in a hotel (Rio de Janeiro).
*Daily breakfast.
*Meals according to the itinerary: lunch (day 3, 4), dinner (day 7)
*Tickets to Corcavado & Sugar Loaf
*Tickets to Qoricancha Temple, Monastery of Santo Domingo, Cusco Cathedral in Cusco, Moray archaeological remains, Maras salt deposits, Awana Kancha, Pisac Market, Ollantaytambo Fortress in the Sacred Valley, and Machu Picchu. And Iguazu Entree tickets Argentina and Brazil side
*Bilingual guide (English / Spanish)
---
Not Included
*International or domestic flights ( we can arrange)
*Travel / Medical Insurance – To get a free quote please ask
*Visa to enter Brazil: US, Canadian, Japanese and Australian don't require a visa to enter Brazil (for other nationalities please check requirements).
*Iguazú Eco Fee: this is a mandatory tax that you have to pay once you get to your hotel in Iguazú. It's about $5 USD per guest, per night, and it varies according to your hotel category. Only cash is accepted.Not Included
* Tips
---
What do we need when you make a reservation?
*Full name as it is written in your passport.* Scanned copy of your passport.
*exact arrival date and flight nr.
*vegetarian or no.
*kind of room 2 beds or 1 big bed.
*we ask 40 % deposit when reserve the rest 4 weeks before departure. Banktransfer to our Peruvian bankaccount or Wetravel ( +4,5% )
For general information click below
https://southamericaplanet.com/en/best-of-south-america-in-13-days-from-lima-to-rio-de-janeiro/
https://southamericaplanet.com/es/lo-mejor-de-sudamerica-en-13-dias-de-lima-hasta-rio-de-janeiro/
https://southamericaplanet.com/nl/het-beste-van-zuid-amerika-in-13-dagen-van-lima-tot-rio-de-janeiro/