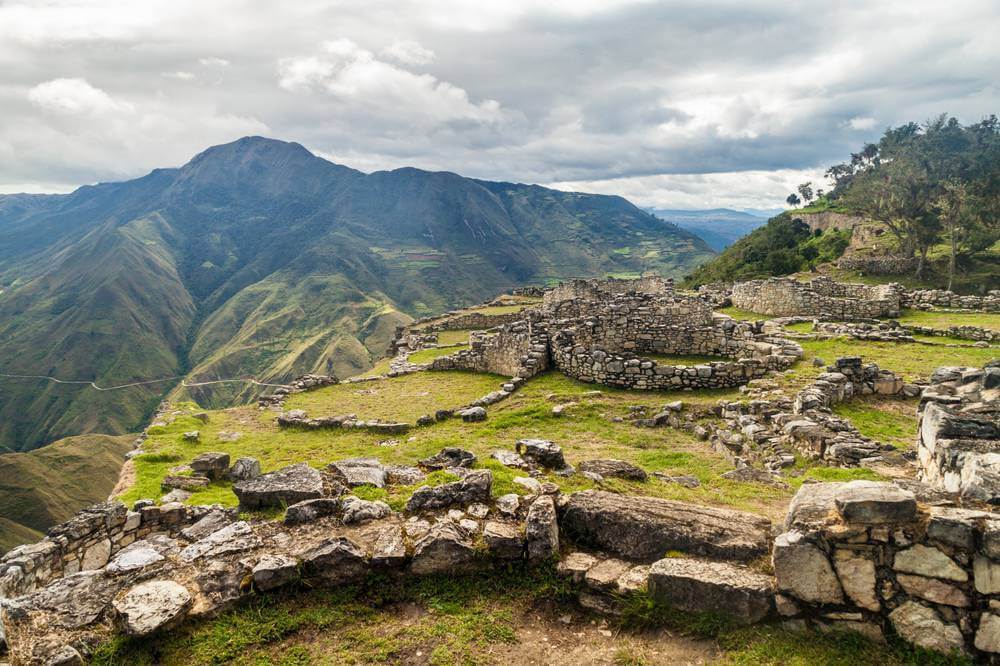 Chachapoyas-Gran Vilaya trekking, 4 days, to kuelap
The Gran Vilaya consists of various archeological sectors in the middle of Peruvian cloud forest area. The adventure begins in the city of Chachapoyas, and visits different tourist, archaeological and natural attractions in the Huayllabelén Valley. This tour allows you to enjoy an area of Amazonas featuring some of the most beautiful and idyllic scenery found in the region.
Itinerary
DAY 01 KARAJIA- QUIOCTA- HUAYLLABELEN (Altitude: Between 2300 msnm -2800 msnm)
8:15 AM Pick up from your hotel, departing to the town of Lamud (1 hour by car) where we will make a stop to reserve lunch, then continue to the Quiocta Cavern. There is a 5-minute walk to the cave entrance, and out total site visit time is approx. 1.5 hours. After exploring the Cavern we transfer to the town of Lamud for Lunch. After lunch we continue our journey for 1 hour more by car to reach the community of Cruz Pata, from where you walk 40 minutes to reach the archaeological site of Karajía.
Here about 25 meters away on the cliffs we observe the group of Sarcophagi, human burials considered by the UNWTO as unique in the world. After explanations from the Guide we begin the upward walk back to our transportation, and move to the community of Cohechan . From Cohechan move to the Huayllabelén Valley (by transport or transport/walking), where we will spend the night in a cabin provided by the nearby community of Inguilpata. This cabin has very basic services, or you can also camp in this beautiful place.
---
DAY 02.- HUAYLLABELEN – LA PIRQUILLA – CONGON (Altitude: Between 2800 msnm -1700 msnm)
09:00 AM Our day starts from the Huayllabelén Valley Cabin towards the town of Congón. This walk is done on pre-Hispanic roads and passes through the archaeological site of PIRQUILLA, an intersting place that is little appreciated because it is covered by dense vegetation. The time of the walk is about 6 hours to reach our destination of Congon. On the way we take a light box lunch.
Overnight in a family home.
---
DAY 03.- PUEBLO OF CONGON – LANCHE – PUEBLO OF MARIA (Altitude: Between 1700-3200-2500 msnm)
07:30 AM After our breakfast we start the 5-hour hike (or ride) until arriving at the archeological site of Lanche, via pre-Hispanic roads, after our site visit we will eat a Boxed Lunch, then continue for 2 more hours crossing the Yumal Pass (3200 masl), where our vehicle awaits to transfer us to our accommodation located in the community of Kuelap.
---
DAY 04.- KUELAP- CHACHAPOYAS (Altitude: Between 3000 – 2300 msnm)
08:30 AM After breakfast we start the visit to the impressive fortress of Kuelap. Normal site visit time is 2 hours, but since you will be overnighting in Kuelap you will have extra time to enjoy the wonders of Kuelap.
After lunch we walk to the town of Tingo to finally return to the city of Chachapoyas. If the visit to Kuelap does not fall on Monday, the transfer from Kuealp to Tingo can also be done by cable car.
05:00 PM Arrival in Chachapoyas
End of service.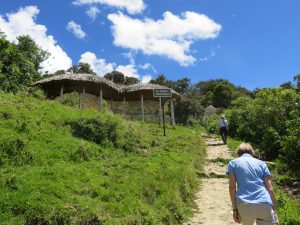 ---
Included:
3 nights accommodation in cabin, family home and hostal
Professional Spanish speaking Guide
Ground transportation service
Entrance tickets to all tourist sites we visit
4 lunches or boxed lunches
3 breakfasts and 3 dinners
Boots and flashlights for entering Quiocta Cavern
First Aide Kit
Horses for our 3rd day from Congon to Yumal
Optional:
English speaking guide: as a surcharge, contact us
Horses other than listed above: will be a surcharge, contact for quote
Not Included:
Meals and drinks not mentioned above
Cable Car ticket
Air tickets
Hotel in Chachapoyas
Recommendations:
We recommend you plan this tour between June and December
Children under 8 years of age will require tour modification, contact us for details and pricing
We suggest bringing a windbreaker, raincoat or poncho (with a hood), especially in the rainy season, fleece jacket or warm clothes for the nights, long pants, non-slip shoes, water resistant and high-topped (especially in the rainy season), binoculars, wide brimmed hat, canes or walking sticks, sunscreen, insect repellent, a small backpack to carry during your excursions, water bottle, camera, medications, etc.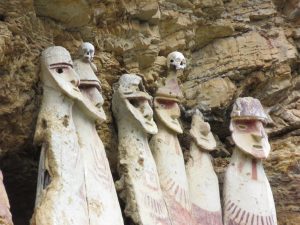 ---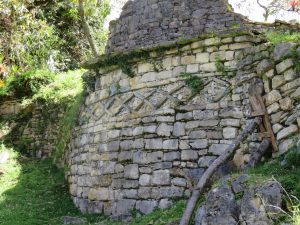 https://southamericaplanet.com/en/chachapoyas-gran-vilaya-trekking-4-days-to-kuelap/
https://southamericaplanet.com/es/chachapoyas-trekking-gran-vilaya-4d-3-n-hasta-kuelap-norte-peru/
https://southamericaplanet.com/nl/chachapoyas-gran-vilaya-trekking-4-dagen-naar-kuelap-noord-peru/