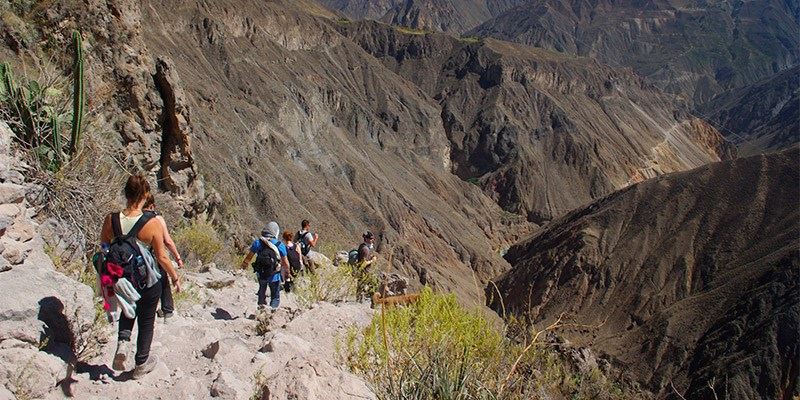 Colca Canyon trekking 3 days
Here you find a beautiful trek in the Colca Canyon: 3 days, Chivay, san juan chuccho , condors, from Arequipa, south Peru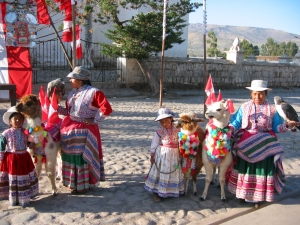 ---
Here is a beautiful hike in the Colca Canyon: 3 days.
Day 1 AREQUIPA-CRUZ DEL CONDOR-CABANACONDE – SAN JUAN DE CHUCCHO
Pick up from the respective hotel in the tourist mobility towards the Town of Chivay at approximate from 03:00 to 3:30 am (164 km.). We will pass through Chivay arriving at the town of Yanque where we will have the American breakfast (06:30 hrs.).
Then we will travel for 2 more hours (42 km.) To Cruz del Cóndor, where we will have 40 minutes to appreciate the flight of the condors and the depth of the canyon (3207 meters).
9.30 am. We will arrive at the Mirador de San Miguel and immediately we will begin the walk down the canyon (3 and a half hours).
13: 00hrs. We arrive at the first suspension bridge, rest and continue our walk for 10 more minutes arriving at the first San Juan de Chuccho community, where our lunch awaits us. We will have the afternoon free to enjoy the beautiful landscape that the Colca canyon offers us. We will spend the night in this place.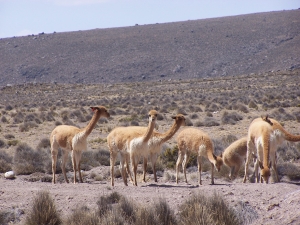 ---
Day 2: SAN JUAN DE CHUCCHO – MALATA – OASIS SANGALLE
After breakfast we will restart the walk and 20 minutes later we will be able to visit the town of Malata (Site Museum), where we will share with the local people their customs, experiences and stories, in addition to the guide's explanation of the flora (medicinal plants) and fauna.
12:00 hrs. We arrive at the Oasis, a peaceful and charming place, where we will enjoy its pools, surrounded by palm trees and an impressive nature, here we will have the afternoon free to relax and enjoy the landscape. Rest.
The guide will be in charge for the meals of the group. We will spend the night in basic adobe bungalows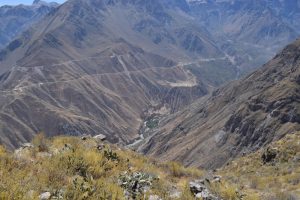 ---
OASIS –CABANACONDE – CHIVAY -AREQUIPA
04:30 hrs. Iniciamos la caminata nuevamente esta vez de ascenso durante 03 ½ horas a la localidad de Cabanaconde donde desayunaremos.( tomas un snack antes subir) En este pueblo tomaremos el bus turístico de retorno, hacia la ciudad de Chivay, realizando paradas turísticas en el tradicional pueblo de Maca; los miradores naturales, para poder apreciar la andenería pre- inca del valle, entre otros…
12:30 hrs. Arribo al pueblo de Chivay, tiempo para visitar los baños termo medicinales de Chacapi (01 hora). Después del almuerzo retornaremos a la ciudad de Arequipa, en el camino nos detendremos para observan los «Volcanes» Ampato, Sabancaya, Hualca Hualca, Mismi (fuente donde nace el río Amazonas) y la cordillera del Chila; más adelante veremos vicuñas silvestres, alpacas y llamas en la reserva nacional de salinas y aguada blanca, algunas aves como flamencos dependiendo de la época. (17:00 hrs. Aprox. De regreso a Arequipa.).
Si desea continuar el tercer dia desde Colca (Chivay) a la ciudad de Puno, en lugar de continuar a la ciudad de Arequipa, tiene 2 opciones:
1.- En autobús turístico en servicio compartido.
2.- En Transporte privado.
INFORMACIÓN IMPORTANTE:
Para las personas que se cansan durante la caminata es posible contratar mulas, desde el Oasis Sangalle a Cabanconde (último día de la caminata).

En la mayoría de los pueblos, alojamientos y en el Oasis no hay electricidad toda la noche. Tienen su propio panel solar o turbina. Sí, puedes cargar tus baterías, pero no esperar la electricidad en el dormitorio.

Las habitaciones dentro del cañón: los albergues, la estadía en casa o los albergues son muy básicos, intentan ofrecerle lo mejor que tienen, pero no espere ni sueñe con los verdaderos albergues u hoteles.

Dentro del cañón o en Cabanaconde no hay cajeros automáticos, llevar efectivo.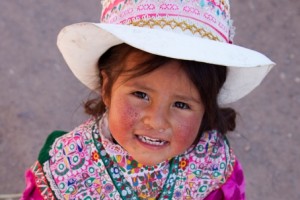 ---
It is recommended to bring:
Small backpack, Mosquito repellent, Trekking shoes, Sunscreen, Flashlight, Water 2 liters, Warm clothes Sunglasses, Hat, Swimwear, Towel.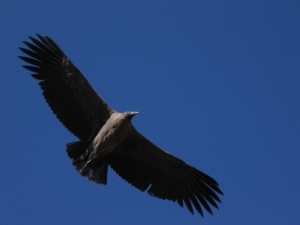 ---
Included:
Certified Professional Private Guide (English / Spanish).
Accommodation in adobe bungalows (private). Basic
– 1 Night in San Juan de Chuccho.
– 1 Night at Oasis Sangalle
Improved nutrition (3 breakfasts, 2 lunches, 2 dinners)
First aid kit.
walking sticks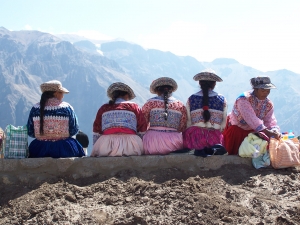 ---
Not included:
Entrance tickets 70 soles
Entrance Ticket thermal baths.
last day Lunch.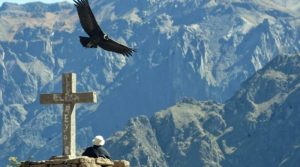 ---
What do we need when you make a reservation?
* Scan or copy of your passport..
*Departing date for the trail.
*We ask for a 40% deposit, sending to us via visa or Pay Pall online through this website:+5,5 % or Wetravel 4,5 % (cost credit cards charge us) The balance you will pay at our office in Cusco or Lima before the start of the trek. We accept cash USD or credit card (+5,5%)
https://southamericaplanet.com/en/colca-canyon-trekking-3-days/
https://southamericaplanet.com/es/nl/caminata-al-canon-del-colca-3-dias/
https://southamericaplanet.com/nl/colca-canyon-trekking-3-dagen/