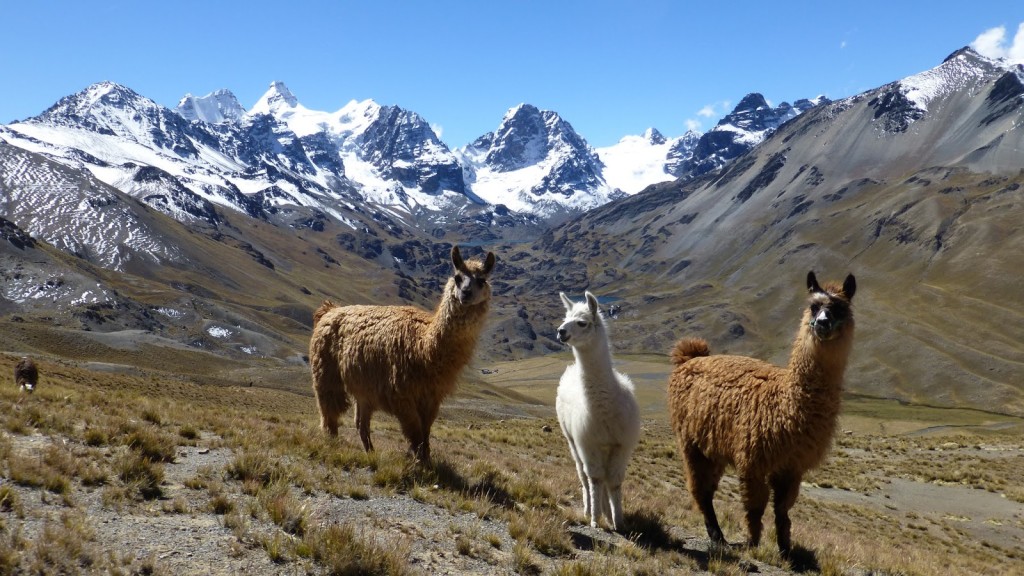 Condoriri trekking 3 days
Available from April to October from La Paz, Bolivia
One can only reach the Condoriri base camp by foot beginning at Tuni Lagoon. The views are highly rewarding, overlooking the immense Condoriri Massif, 13 snow packed peaks ranging from 5,100 – 5,648m. This is a fantastic high altitude trek, but not for the faint hearted, it offers spectacular views of glaciated peaks, distant views of Lake Titicaca and the odds are great for spotting condors.

---
Day 1: La Paz – Laguna Tuni – Laguna Jurikhota (El. 4700 m.a.s.l.) 4 h walk
Departure from La Paz at 8:30 a.m. in our private vehicle for the village of Tuni, the starting point of our trek (2 ½ hrs trip). After skirting the lake of the same name, we go over a pass at 4900 m.a.s.l before descending to Laguna Juri Khota (4-hour walk). From there we have a very beautiful view of the "Cabeza del Condor", or the Head of the Condor also known as El Condoriri, dominating the scenery (5648 m.a.s.l.). It forms, with the two adjacent summits, the Condoriri range, in the shape of a condor with tucked wings. Camp at Jurikhota (L, D)
---
Day 2: Laguna Jurikhota – Pico Austria – Laguna Chiarkhota (El. 4670 m.a.s.l.)
At Laguna Jurikhota we begin by ascending up a steep slope to reach Laguna Congelada, (two glaciers literally fall into its icy waters), a jewel nested at an altitude of 4900 meters at the foot of El Condoriri (el. 5650 m.a.s.l.). From there we keep climbing to a second pass (Paso Austria, 5300 m.a.s.l.) before descending down the other side towards El Condoriri and El Pequeño Alpamayo base camp, at the edge of Laguna Chiarkhota (el. 4670 m.a.s.l.) We will camp at Chiarkhota (B, L, D)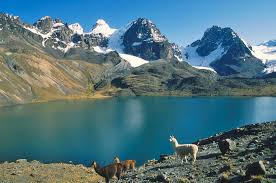 ---
Day 3: Chiarkhota – Botijlaca – La Paz (EL. 3800 m.a.s.l.)
Today we will cross two successive passes (Jallayko el. 5025 m.a.s.l. / Jistaña el. 4930 m.a.s.l.) before undertaking the long descent that will take us to Laguna Liviñosa (el. 4270 m.a.s.l.). From there we will see the imposing Huayna Potosí (el. 6088 m.a.s.l.), dominating the valley. We will continue our descent into deeper and narrower valleys. There will be more vegetation and warmer air . We will finally arrive to the village of Botijlaca (3600 m.a.s.l.) 6 – 7 hours of walk. In Botijlaca our car will be waiting to take us back to La Paz. The journey back will last about 2 ½ hours. (B, L)

---
Included:
*Private transportation (Round trip).
*Professional guide.
*A cook.
*2 Breakfasts, 3 lunches and 2 dinners.
*Mules.
*Tent.
---
Not Included:
*Personal equipment.
*Personal medical kit.
*Sleeping bag.
*entree fees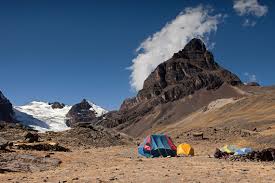 ---
Essentials:
*Light, warm clothing.
*Trekking boots.
*Sunglasses.
*Sun block (high factor).
*Waterproof clothing.
*Sleeping bag.
*Photocopy of passport.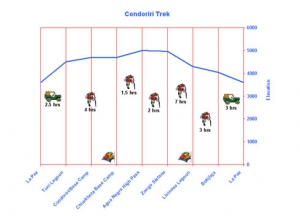 ---
Optional:
*Camera.
*Binoculars.
*Pocketknife.
---
What do we need when you make a reservation?
* Scanned copy of your passport..
*Departing date for the trail.
*We ask for a 40% deposit, sending to us via visa or Pay Pall online through this website:+5,5 % or Wetravel 4,5 % (cost credit cards charge us) The balance you will pay at our office in Cusco before the start of the trek. If you don,t come before to Peru, we ask 100 % We accept cash USD or credit card (+5,5%)
https://southamericaplanet.com/en/condoriri-trekking-3-days/
https://southamericaplanet.com/es/trekking-condoriri-3-dias/
https://southamericaplanet.com/nl/condoriri-trekking-3-dagen/