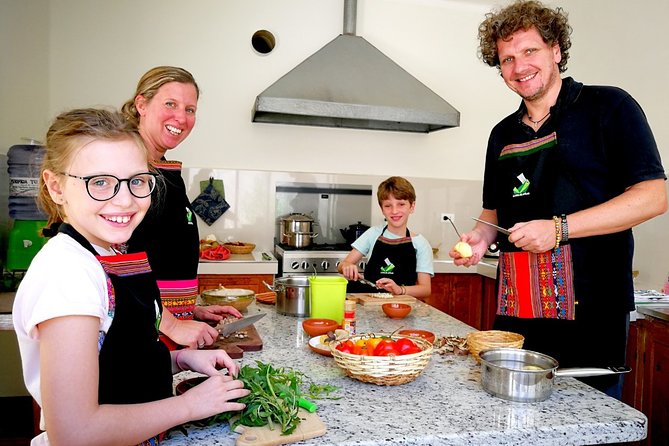 Cooking Class Sucre 3 h
Cooking Class
A unique Bolivian cooking experience with cocktail making in the heart of the beautiful white city of Sucre.
In this interactive half day cookery class local chef Moisés will teach you the art of preparing a delicious 3 course meal and a Bolivian hot sauce whilst learning about local ingredients and traditional cooking methods such as the Batan.
Shake up your very own cocktail using Bolivian spirits and seasonal fruits as demonstrated by chef Moises. Under 18s and non-drinkers make a mocktail.
Finish off the experience by dining together in the company of the chef and receive a recipe of the main dish to recreate it for friends and family!
With prior notice we can adapt certain recipes to accommodate dietary requirements including vegetarian and vegan.
Classes available in English and Spanish. For those learning Spanish our classes are an opportunity to practice your conversational skills. Class duration 3 hours.
Included
Material
cooking class
3 cours meal
cocktail
Not included
Transfers ( you can walk, sucre is small )
other drinks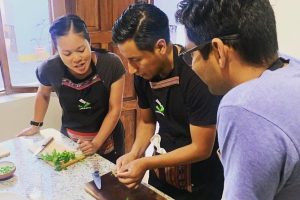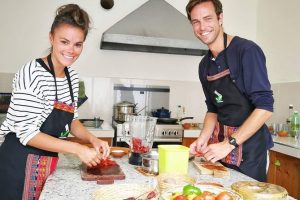 https://southamericaplanet.com/en/cooking-class-sucre-3-h/
https://southamericaplanet.com/es/clases-de-cocina-sucre-3-h/
https://southamericaplanet.com/nl/kook-les-in-sucre-3-h/