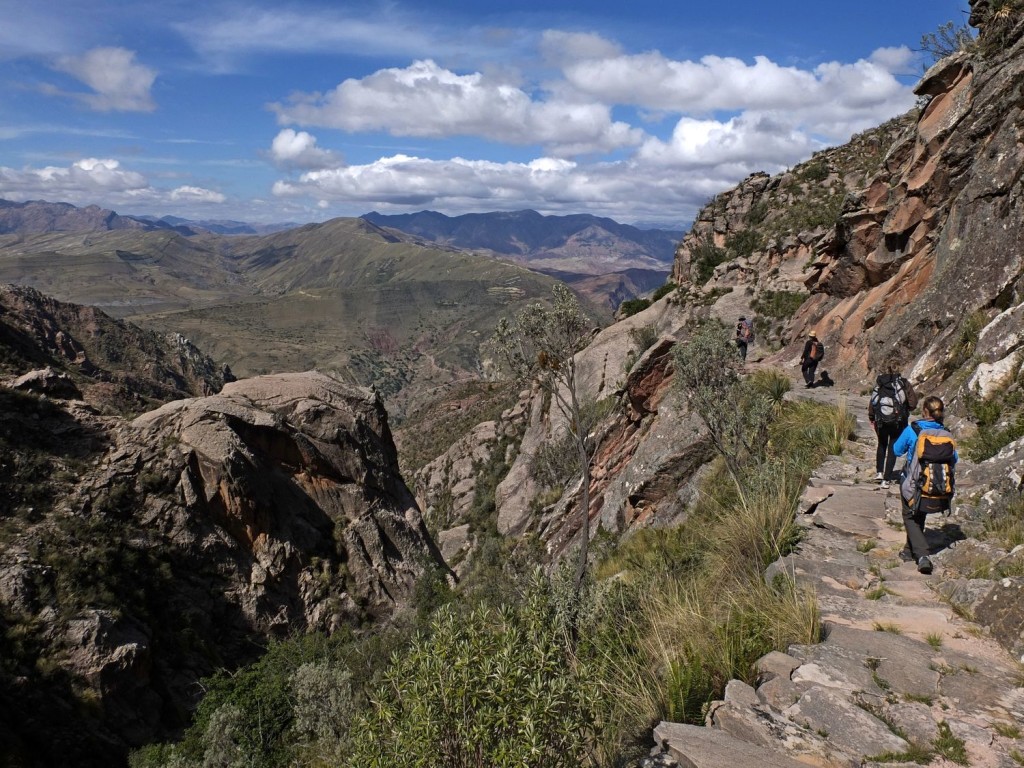 Cordillera de los frailes 3 or 4 days trekking from Sucre, Bolivia
Trekking Cordillera de los Frailes/ the Mountain Range of the Monks
The Cordillera de los Frailes is characterized by a diversity of attractions which are a combination of beautiful nature, interesting ethnography, culture and archaeology. During the trek you will see several of these places. In this area there lives an ethnical group called Jalq´a. These people in general do not like to be photographed. Respect this, and if you want to take a photo ask for permission first.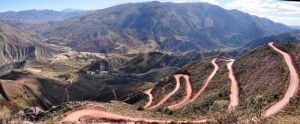 ---
Day 1: We will transfer you in private transport from Sucre to Chataquila, where the trekking begins. From the chapel situated on the rim of the Cordillera de los Frailes you walk down the Inca trail in approx. 2.5 hours to Chaunaca on the way you will enjoy impressive views. The hike is 95% downhill and very easy however you do need good hiking boots. From here you will walk for four hours to Potolo, where the Jalq´a live and where you will spend the night in a comfortable cabaña. In Potolo you will find typical weaving in the workshop and there is a museum of traditional medicines.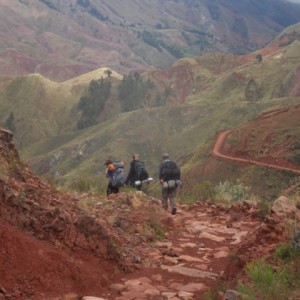 ---
Day 2: There is a long day lying ahead of you; today you will have to walk about eight hours. From Potolo you will take a spectacular hike to Maragua or Irupampa, both are situated inside the crater. The views are great and you will pass the small village of Chullpa´s on the way. After approx six hours hiking you will visit the dinosaur footprints at Niñu Mayu. From here it takes another two hours to get to Maragua where you will sleep in a cabaña. Maragua is situated in the middle of the Maragua Crater, named after the village.
---

Day 3: This is an easier day. You will start with a visit to a local family where you can see how they weave and how they live. Then the hike continues from Maragua to Irupampa and onto Quila Quila, with its colonial church. This hike takes about three to four hours. In the surroundings many pre Colombian archaeological artefacts have been found. From Quila Quila you will visit the monoliths of Marca Rumi. The monoliths have been carved with pictographs. Visiting Marca Rumi takes an hour and a half, than you will travel back to Sucre which will take about 2 hours.

---
Included:
Private transport (round trip).
English or Spanish speaking guide
Accommodation / Nights in the cabins
Entrance fees.
Foods from lunch the first day until lunch on the last day
Snacks.
Not included:
Tips.
Fruit or candy for the little kids on the way (or games such as football, etc.).
---
Option in 4 Days
The first three days of this tour are the same as the three day trekking tour in the Mountain Range of the Monks. On the third day we will spend the night in Quila Quila with a local family.
Day 4:
Today will begin in a 4×4 car ride from Quila Quila until the base of the Bishop Hill, which is at 3.453 m. You will have the option to climb the hill (extra cost) for the two hours it will take; this summit is not recommended who suffer from vertigo. The last part of this beautiful walk culminates in Cachi Mayu after a four hour trek. Here we re-join our car to be taken back to Sucre.
Not Included:
Price for a Porter, US-$ 100 per tour;
Cost to climb the Bishop Peak (opcional), US-$ 45 p.p.;
Extra Expenses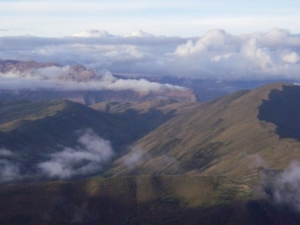 You need to bring:
Good walking shoes
hat
sun cream
sun glasses
camera
bathing suit
towel
rainy jacket
sleeping bag (just in case)
personal things
https://southamericaplanet.com/en/cordillera-de-los-frailes-3-or-4-days-trekking-from-sucre-bolivia/
https://southamericaplanet.com/es/cordillera-de-los-frailes-3-o-4-dias-de-caminata-desde-sucre-bolivia/
https://southamericaplanet.com/nl/cordillera-de-los-frailes-3-of-4-dagen-vauit-sucre-bolivia/