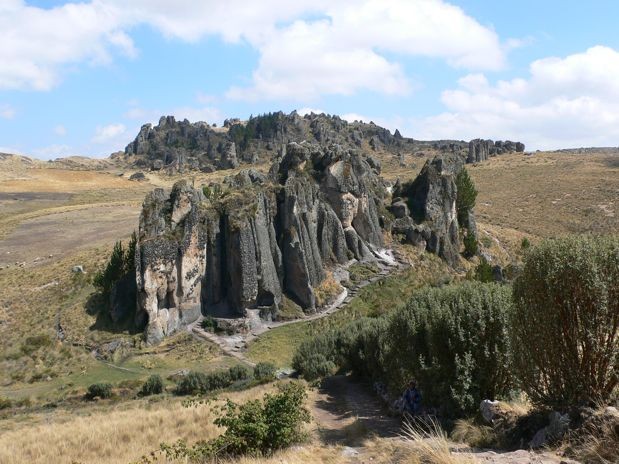 Cumbemayo – Cajamarca
On this tour you will visit the ancient aqueducts and archaeological wonders of Cumbemayo. This excursion gives travelers a good glimpse into the Peruvian past.
The water channels carved at Cumbemayo are incredible and continue to baffle archaeologists, one look at these smooth and straight structures will surprise you too.
The channels are believed to have been carved with obsidian hammers. They are approximately 3,000 years old and provide evidence of the hydraulic engineering works that the inhabitants of this region were capable of doing. The canals divert water from the Pacific side of Peru to the Atlantic side. There are several enigmatic petroglyphs here as well.
Some archaeologists believe that Cumbemayo was once used for religious purposes. Without a doubt, this is a place of spectacular beauty, especially with its ichú grass and strange volcanic formations. Make sure you have your camera handy when you visit.
The ancient aqueducts of Cumbe Mayo continue to baffle archaeologists. Located on the outskirts of the town of Cajamarca in the Highlands of northern Peru, Cumbe Mayo is an absolutely fascinating place to visit.
---
It includes
*guide
*Transport
*Entrance
Not include
*Foods
https://southamericaplanet.com/en/cumbemayo-cajamarca/
https://southamericaplanet.com/es/cumbemayo-cajamarca-2/
https://southamericaplanet.com/nl/cumbemayo-cajamarca-3/