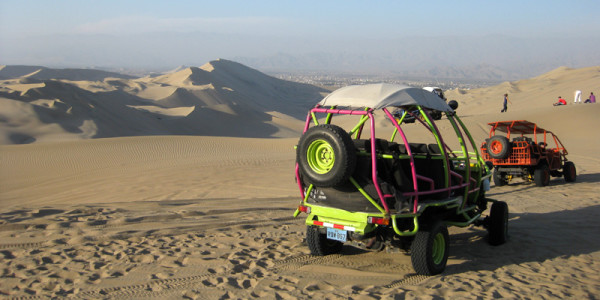 Desert Camping trip 2 days 1 night, Ica, Huacachina, Peru
Desert Camping Trips in Ica, Peru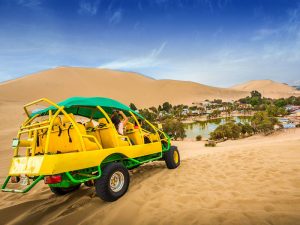 ---
Camping in the desert while on vacation is an exciting way to really break free from the regular tours!
Make your vacation fun and exciting! We will take you camping in the Desert.
The desert of ica provide some of the best places to go camping. The serene desert that hold the world`s largest sand dunes. Because of its clear night skies, and visibility of the stars is incredible. The desert camping trip / tour starts with our traditional Huacachina Dune Buggy & Sandboarding, than we bring you to a Sunset place where you can take pictures.
After the Buggy tour, we will bring you and your group to a special camping spot, what we have chosen in the desert. It is a place surrounded by dunes and is protected from the wind, far away from any city lights.

There we will cook you a special BBQ meal over a campfire. The BBQ includes beef and vegetable kebabs, chicken, sausage (chorizo), salad buffet, corn and potatoes. Drink a pisco cocktail while you chat with your travel companions.
We'll leave the next day at 6:30am-8:00am depending on individual schedule. Camping equipment is included, but if you need a sleeping bag, we can rent out
Start Time: Between 4 – 4:30pm
Return Time: The next day at 6:30am – 8:00am depending on customer schedules.
We need minima amount of persons, always ask if we have tour leaving !
For the more luxury version look at Luxe desert camp
Including
sand buggy/ start from the office
camping equipment
BBQ dinner
1 drink
Breakfast in Huacachina
Sleeping bagg
Exclusive
---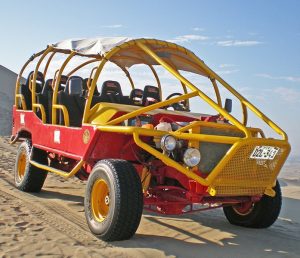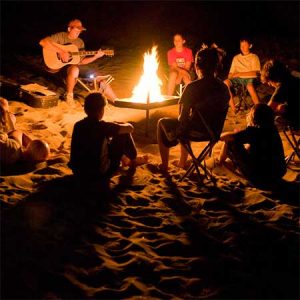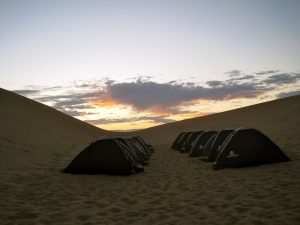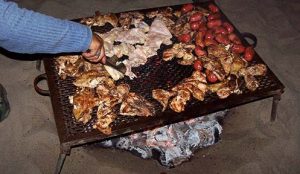 https://southamericaplanet.com/en/desert-camping-trip-2-days-1-night-ica-huacachina-peru/
https://southamericaplanet.com/es/desierto-viaje-de-campamento-2-dias-1-noche-ica-huacachina-peru/
https://southamericaplanet.com/nl/woestijn-desert-kamperen-2-dagen-1-nacht-ica-huacachina-peru/