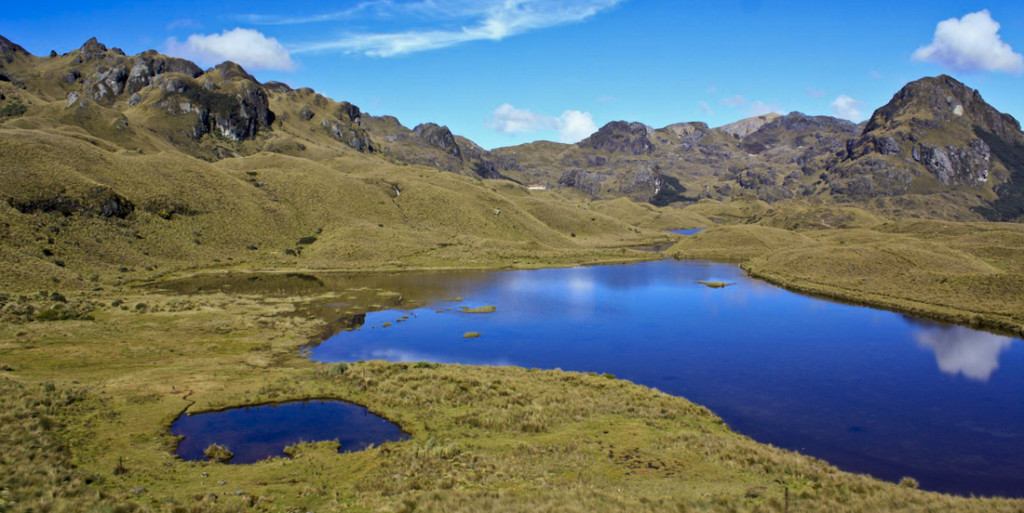 Ecuador individual in 14-day trip Active
Ecuador in 14 days Active
Individual tour with, hotels/transport and excursions included
You can choose this tour in 3 options
1/ Budget tour : in hostals/ local transport / excursions in international group
2/ classic tour: in 3* hotels/ mix local transport – private / mix private excursions – internat group
3/ Luxe tour: all 4 * hotels / private transport / private excursions/ included entree fees
---
How do we work?
In our packet, you travel all by yourself, South America planet takes care of you, we reserve all your hotels and transport. The excursions you do in International groups or in private are with English speaking guides.
Our local agent also arranges your transfers and give you the bus tickets to go from A to B. Like this, you travel around by yourself but without worries, all arranged by South America Planet. If there are any problems, you always find support by contacting our offices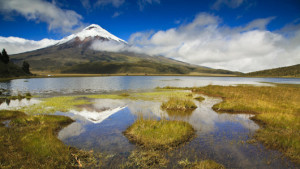 ---
What is included?
* All bus transport, all hotels and all the tours as indicated in the program.
* All hotels are based on double room with private bathroom, single rooms on request for an extra price, all buses are based on good buses
* all the transfers
---
Not included
* Your food, in the hotels is breakfast included.
* The entry fees and taxes, like airport tax.
* Local and international flights
* Look below Excursion packet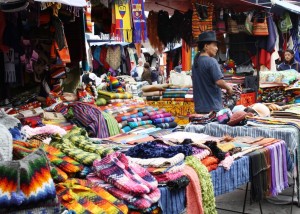 ---
Day 1 Quito
This day you can be pampered during the international flight. This morning you left with the international KLM flight and you will arrive in Quito the same day (time difference -6 hours in winter and -7 hours in summer). After arrival at the airport in Quito, you will meet our driver and taken to your hotel in the historic center.
---
Day 2 Quito
Free day to acclimatize and visit the historic center of Quito.
The capital of Ecuador has, just like the country, many faces and therefore there is something for everyone! You have time to visit the beautiful historic center (of course we can organize this tour with one of our guides). Visit the park to observe the local life, visit the new center with hip bars, or admire one of the many museums. Another option is to visit a project: for example, you can help with cooking for the elderly, or choose to lend a hand at a school for teenage mothers.
---
Day 3 Quito
Today you will make a beautiful bike tour, namely the Cotopaxi bike tour: a breathtaking bike tour (certainly figuratively, but sometimes literally) through the beautiful landscape of National Park Cotopaxi. You have a perfect view of the majestic volcano "Cotopaxi" with its snowy peak. In the morning you leave early by car to the park. The tour starts with a climb from the parking lot (4600 meters) to the Refugio (4800 meters). After the return, your bikes will be ready to start an exciting downhill from the parking lot (4600 meters) on the volcano. You will discover the flatter area of this park (with wild horses) by bicycle (including nice lunch)!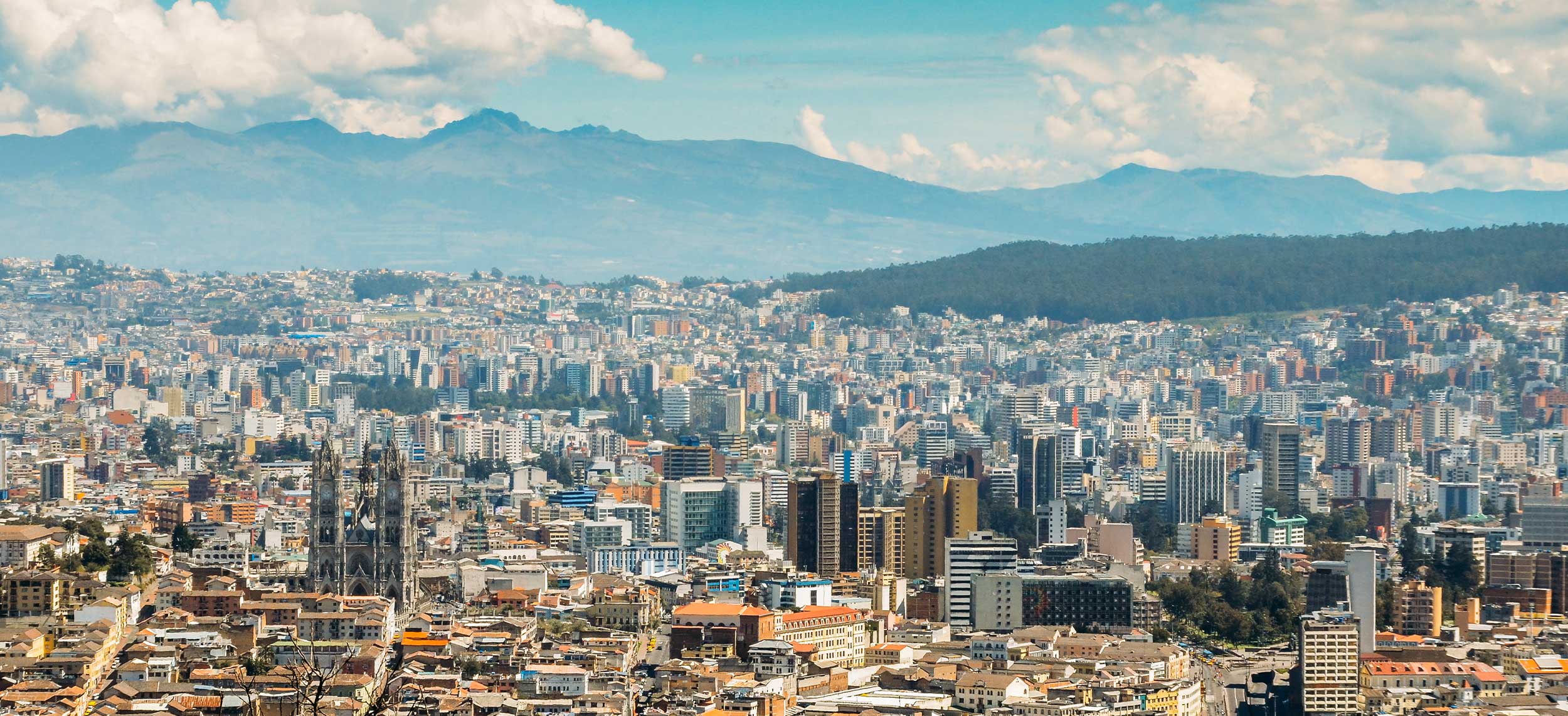 ---
Day 4 Mindo
The driver will take you from Quito to Mindo this morning. You will also pass the equator line where the well-known Museum Intiñan is located. Here you will experience through fun experiments what it is like to live at the equator. From there you continue a beautiful route and you descend into the cloud forest. In the afternoon, a visit to a small chocolate factory in Mindo on your own. Mindo is a subtropical village of the cloud forest and is centrally located in Ecuador in a green valley. With the subtropical forest and the many waterfalls, it is an ideal habitat for birds and butterflies.

---
Day 5 Mindo
This morning early, there is a Canopy tour where you will be close to the trees of the cloud forest * (another option is to take a bird tour with a guide). In the afternoon you can, for example, visit the butterfly garden with many exotic colorful butterflies or take a walk along the waterfalls.
---
Day 6 Chugchilan
Travel day, for 5 hours in private transport. Early in the morning possibly a bird tour or a walk through the cloud forest. The driver will pick you up and you will travel back to the Andean landscape. Along the way, you have a chance of a nice view over the national park Cotopaxi. This day you will discover the interior of Ecuador. These roads are not always easy to drive, so be aware of some bumps. In Chugchilan you go back in time and experience the life of the people of the Andes.
---
Day 7 Chugchilan
This is the first day of the Quilotoa run but can also be used as a day off. From Chugchilan, for example, you can visit the beautiful turquoise volcano lake Quilotoa, from there you have the option to take a brisk walk back to Chugchilan (5 hours). If you prefer to stay close by, there are also beautiful walks from Chugchilan in the breathtaking surroundings or, for example, a nice horse ride.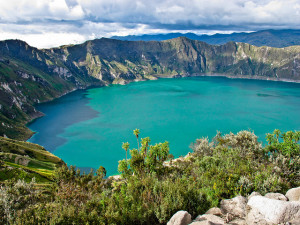 ---
Day 8 Isinlivi
Today you continue the Quilotoa loop and a 6-hour walk is planned. Through a fantastically beautiful valley, you walk through a landscape where time has stood still. Once you arrive in Isinlivi, a wonderful accommodation awaits you for the night, and dinner is included.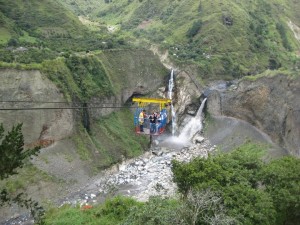 ---
Day 9 Baños
This morning departure in private transportation to Baños (3 hours). If you want, this day can start with the last walk (of three hours) and be picked up from the village. After arriving in Baños you can relax in the town and enjoy the fine restaurants. You can also visit the hot water baths. There is something for everyone in the pleasant town of Baños. In the coming days, you can take a nice mountain bike ride along various waterfalls. If this goes too fast you can also take a lovely walk along these waterfalls. Even more refreshing activities include river rafting or a Canyoning tour. In the evening you can enjoy the local cuisine in one of the many restaurants.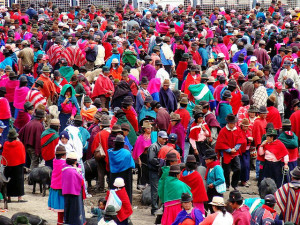 ---
Day 10 Baños
Today mountain bikes * are ready for you to take a nice bike tour.
Waterfalls tour with bicycle: A varied cycling trip to the river "Rio Verde" with the impressive waterfall, "Pailón del Diablo", 20 km from Baños towards Puyo. Real knucklebones can cycle all the way to Puyo, past Rio Verde, and then through the gorge through which the Rio Pastaza flows. It is fantastic to see the gorge and go down with a view of the "Selva" or the virgin forests of Ecuador. From Baños there are many other outdoor activities possible as well. For example, Canyoning, Rafting, and many walks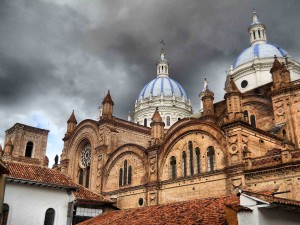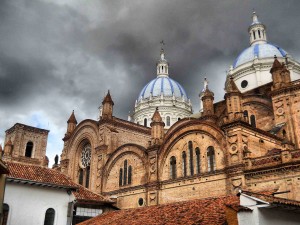 ---
Day 11 Guamote
In the morning you will go by private transport to Riobamba where you will do the Hidden Valley bike tour: discover the local Andes life by bike e / a. We can also plan an Andean hike here. * Chimborazo Hidden Valley bike tour: During this tour, you will start on the highest volcano in Ecuador with a climb from the parking lot (4800 meters) to the Refugio (5000 meters). Then you will go on a great bike ride to Ambato. A great experience where you will pass small villages and are surrounded by beautiful nature. On the way, you will get a nice lunch. After the bike tour, you will be taken to the village of Guamote. Here you can learn more about the local culture in a relaxed and high-quality stay. This attractive comfortable residence is opposed to the simple life of Guamote. (option is a stay in an authentic Hacienda near Riobamba or a homestay) Guamote is known for the Thursday market from here there is also an opportunity to take a beautiful walk with a guide to the Ozogoche lake.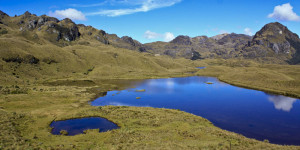 ---
Day 12 Puerto Lopez
This morning you will leave the village for a nice but long drive along the coast by public transport (private transport is an option). The west coast of Ecuador is extra special because of the nature park "Machalilla". This way you will not only be pampered by a beautiful sea, but also for a beautiful nature. Be pampered here with fantastic fish meals, a relaxed atmosphere, and a dip in the water. These days you stay wonderfully on the beach on a private piece of paradise in Puerto Lopez. Here you can enjoy the peace and quiet and walk straight onto the beach. The village itself is less than 15 minutes walking distance.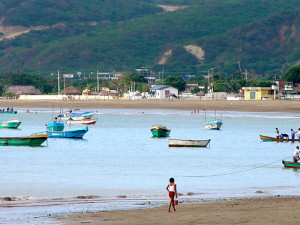 ---
Day 13 Puerto Lopez
Today you will make a nice day tour. You cannot miss a visit to the island of "Isla la Plata" or "Poor man's Galapagos" when you visit Puerto Lopez. Humpback whales can even be seen from June to September. With a boat trip to the island. There, you will take a three-hour walk where you can see different birds up close, such as the famous "Blue Footed Boobies" and Frigate birds just like on Galapagos. After the hike, you will have the opportunity to take another refreshing dip in the water and admire the underwater world. The snorkeling takes about 45 minutes. *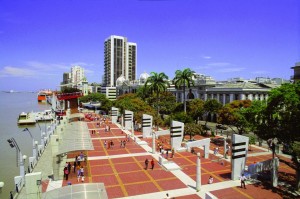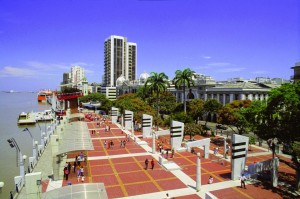 ---
Day 14 Puerto Lopez – Guayaquil
In the afternoon you go with the driver (PV) to Guayaquil. There you will fly home with the international flight, arriving the next day.
---
* Activity package
5 tours, Cotobike, Mindo bird tour or canopy, Baños bike, Chimbo bike, Isla Plata)
Or private transport complete (Guamote -Pto Lopez)
Option City tour Quito
Please note your stay including breakfast and private room, Chugchilan and Isinlivi including dinner
Tours
Please consider that throughout the country there are several markets and each one has a special day.
In the case of other tours, it is important to mention that not all are possible in private. In the description of the tours, it will be mentioned if It is possible or not.
Transport
All transport will be with Spanish speaking drivers. English speaking drivers are available on request.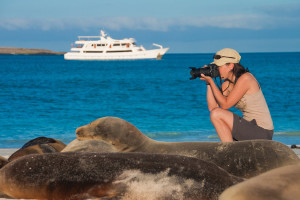 ---
Galápagos Click here for our programs
Galapagos is a special place with even more special conditions. You might already know them but just in case I´ll mention the most important below so that you can take it into account in case you are interested in going to Galapagos:
In case clients are interested in a land tour or a cruise availability must always be checked. We can offer all cruises. To be able to check availability please send us the following information:
* Number of days passengers want to travel
* Kind of cruise or land tour
* Kind of rooms (on cruises mainly double rooms are available). In case of single, please inform if you are willing to share a cabin (in case of cruises) to save costs
Once we have this information we will check availability and will send you an answer
*Please take into account that all boats have certain itineraries and have fixed departure dates. Therefore it is easier if passengers are a bit flexible in their departure date to Galapagos so that we have more options to offer.
* In case clients are interested in one of the cruises or land tours offered we can take an option for maximum 5 working days. The option is free of charge and will expire automatically if we don´t have an answer from your side.
*If passengers want to make a reservation we need to receive the copies of their passports. Without the copies we cannot book.
* Itineraries for the Galapagos are always subject to change
* Most of the time we have the obligation to buy the flight tickets with the cruise company. In case passengers (or SAP) books their own tickets we cannot be held responsible for any extra costs and/or missing (part of) the cruise.
https://southamericaplanet.com/en/es/ecuador-individual-2-weeks-trip-active/
https://southamericaplanet.com/es/nl/ecuador-individual-en-viaje-de-14-dias-activo/
https://southamericaplanet.com/nl/es/individueel-ecuador-in-14-daagse-reis-actief/