Ecuador individual in 10 days tour
Individual tour with, hotels/transport and excursions included
You can choose this tour in 3 options
1 Budget tour : in hostals/ local transport / excursions in international group
2 classic tour: in 3* hotels/ mix local transport – private / mix private excursions – international group
3 Luxe tour: all 4 * hotels / private transport / private excursions/ included entree fees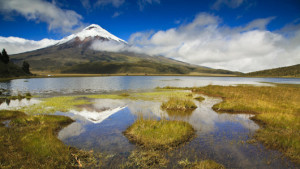 ---
How do we work ?
In our packet, you travel all by yourself, Southamerica planet take care for you, we reserve all your hotels and transport. The excursions you do in International groups with English speaking guides.Or in private tours.
Our local agent arrange also your transfers and give you the bus tickets to go from A to B, like this, you travel around by yourself but without worry's , all arranged thru southamerica planet. If there are any problems, you always find support by contacting us via Whatsapp
---
What is included?
* All bus transport, all hotels and all the tours as indicated in the program.
* All your vouchers, information, contacts
* All hotels are based on double room with private bathroom, single rooms on request for an extra price, all buses are based on good buses
* all the transfers
Not included
* Your food, in the hotels is breakfast included.
* The entry fees and taxes, like airport tax.
*Local and in international flights + optional excursions
---
---
Day 1 Quito
Arrival in Quito from where you will have a transfer to your hotel where you will spend the night. Quito, the Ecuadorian capital, existed before the Inca´s arrived in the 15th century. Just before the Spaniards invaded the city in 1534 the Inca General Rumiñahui has put the city into ashes. He rather destroyed the city than put it in the hands of the Spaniards. The city was then rebuilt and as a result of that, the Spaniards have had major influence on the current status of the city. Quito is located at 2850 meters altitude, is 70 meters long and its widest part is 8 km. Quito is located in the Pichincha province, named after the volcano that lies next to the city.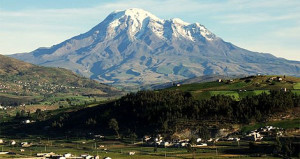 ---
Day 2 Quito
With an English speaking guide you will make a half day cultural city tour. During this tour you will visit a typical Ecuadorian market, cultural places in the historical center of the city and you get to travel by public transport. During this tour you do not enter any historical buildings; in case you are interested in visiting these, you can use the afternoon to visit them yourself. Overnight including breakfast in your hotel.
Optional tours:
*Visit Mitad del Mundo with English speaking guide (half day, by public or private transport)
*Hop on Hop off bus
---
Day 3 Quito – Otavalo
With public or private transport you travel from Quito to Otavalo. Otavalo is famous for one of the biggest indigenous markets in the world, which is held on a Saturday. On other days you can also shop on the Plaza de Ponchos for some nice souvenirs. The Otavaleños are very pride of their traditional Quichua culture and retain to this day their traditional dress. You will notice that men wear white trousers, a blue poncho and a black hat. The women wear a white blouse with beautiful embroidered flowers on it, a long black skirt sometimes with a white stripe on it and often braid colorful materials in their hair.
In Otavalo you will meet an English speaking guide with whom you will visit several families who are still making typical handicrafts. Overnight in your hotel, including breakfast.
Optional tours:
*Visit to the Condor Park
*Horseback riding
*Cycling tour
*Trekking around Cuicocha lake
---
Day 4 Otavalo – Cotopaxi
From cultural Otavalo you travel through the avenue of the volcanoes to one of the hacienda´s near the National Park Cotopaxi. In case you travel on Thursday you´ll visit the market of Saquisili. This market is divided over five separate squares, you will appreciate the lively development of our indigenous people to market their agricultural products, crafts and animals. This market is located 80 kilometers south of Quito.
In the afternoon you have time to explore the beautiful surroundings. Overnight in your hotel, including breakfast.
Optional tour:
*Horseback riding

---
Day 5 Cotopaxi – Riobamba
Today you will visit the National Park Cotopaxi, famous for the second highest active volcano of the world: the Cotopaxi. You will drive to the parking lot at the base of the volcano located at 4500 meters above sea level, from where you can climb up until 4800 meters to the refuge. Even though it is only a climb of 300 meters, at this altitude you will find it quite tough but the climb is worth it because when you arrive you are rewarded with a beautiful view over the National Park and other volcanoes such as the Ruminahui.
After the tour you´ll be brought to Riobamba, capital of the Chimborazo province. From Riobamba you can see the highest volcano of Ecuador: the Chimborazo.
Optional tour:
*Cycling tour from the volcano through the park
---
Day 6 Riobamba – Guamote
From Riobamba you travel to Guamote. The canton of Guamote is the most traditional region in Ecuador. 95% of the population is Indigenous (while in the whole of Ecuador it is only 25%) so you cannot miss this spot! Early in the morning you travel from Riobamba to Guamote from where you will be taken on a tour to some of the small villages and projects that Inti Sisa, the guest house where you will stay, support in the mountains.
You will start the day with a visit to our own educational center Inti Sisa in Guamote. There is a kindergarten, sewing is taught as well as computer skills and English. Every Sunday there is also a traditional Andean music course. After that you take off for a beautiful ride by car through the mountains and you get explained some more about the history of this region and the Indigenous culture and traditions. On the way you make a stop at a primary school, you´ll visit an agricultural college and the house of a traditional weaver. At the end of the tour you see how a indigenous family lives in their authentic house (choza).Overnight and breakfast in Inti Sisa.
Optional tours:
*Visit the indigenous market of Guamote (on Thursday, the most beautiful of the country!)
*Cooking class
*Horseback riding tour
*Village tour (as described) by bike
---
Day 7 Guamote – Cuenca
From Guamote you travel further south to Cuenca. The colonial city of Cuenca is considered the most beautiful city in Ecuador. The colonial houses with red tiled roofs, cobblestone streets, squares with flowers and museums make this a very special city.
Overnight and breakfast in hotel.
---
Day 8 Cuenca
Cuenca is a city with a Mediterranean character. With a city tour that we hand you over you can discover the secrets of this beautiful city. You can wander around the whole day, visit the flower market, the impressive cathedral and one of the many nice restaurants that this city has to offer.
Optional tours:
* City tour by bike
* Hop on Hop off bus
* Visit to National park El Cajas
* Visit to Incaruins of Ingapirca
Overnight and breakfast in hotel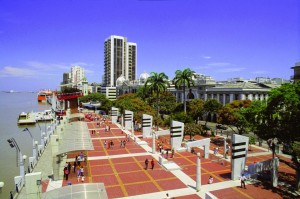 ---
Day 9 Cuenca – Guayaquil
From the high peaks of the Andes you travel to the West, passing banana and cocoa plantations you will arrive at Guayaquil. Guayaquil is the biggest city of Ecuador and is focused on trade as it has an immense harbor. Nevertheless you can spend a nice afternoon here. Climb the 444 steps of the colorful Las Peñas district, wander along the Malecon or visit the historic park.
Overnight in breakfast in hotel.
---
Day 10 Guayaquil
Today you have a transfer out to the airport for your (international) flight.
Optional tour (when the flight is in the afternoon):
* Visit to cocoa plantation, including lunch
In case it is possible we will offer a Special Stay option as well.
We will always include breakfast.
---
Tours
Please take into account that throughout the country there are several markets and each market has a special market day.
In case of other tours it is important to mention that not all are possible in private. In the description of the tours it will be mentioned if It is possible or not.
Transport
All transport will be with Spanish speaking drivers. English speaking drivers are available on request.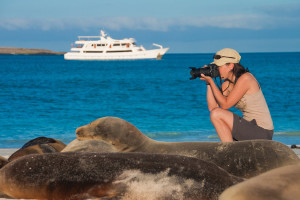 ---
Galapagos is a special place with even more special conditions. You might already know them but just in case I´ll mention the most important below so that you can take it into account in case you are interested in going to Galapagos:
In case You are interested in a land tour or a cruise availability must always be checked. We can offer all cruises. To be able to check availability please send us the following information:
-Number of days passengers want to travel
-Kind of cruise or land tour
-Kind of rooms (on cruises mainly double rooms are available). In case of single, please inform if you are willing to share a cabin (in case of cruises) to save costs
-Once we have this information we will check availability and will send you an answer
-Please take into account that all boats have certain itineraries and have fixed departure dates. Therefore it is easier if passengers are a bit flexible in their departure date to Galapagos so that we have more options to offer
-In case you are interested in one of the cruises or land tours offered we can take an option for maximum 5 working days. The option is free of charge and will expire automatically if we don´t have an answer from your side.
If you want to make a reservation we need to receive the copies of the passports. Without the copies we cannot book.
*Itineraries for the Galapagos are always subject to change
* Most of the time we have the obligation to buy the flight tickets with the cruise company. In case you books your own tickets we cannot be held responsible for any extra costs and/or missing (part of) the cruise.