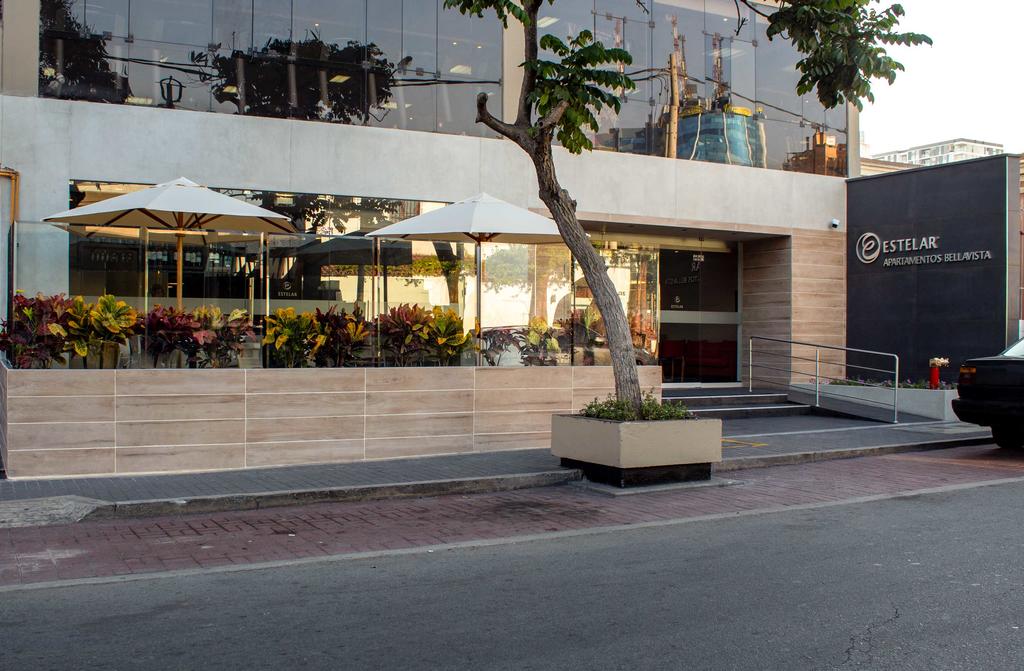 Estelar Apartments Bellavista, Miraflores 4*
The services of ESTELAR Apartments Bellavista include a gym, parking, terrace with Jacuzzi, Wi-Fi Easy Connection, restaurant for tasting the cuisine of Lima, a welcoming cafeteria, personalized room service, private transportation…
Located in central Miraflores,the elegant Estelar Apartamentos Bellavista offers free Wi-Fi and a modern gym. Free parking is provided.
With stylish decor, spacious suites at Estelar Apartamentos Bellavista have an expansive living area and LCD TVs. Every suite has a kitchenette. There are large, modern bathrooms, and daily maid service is provided. Guests can make use of the sauna.
no images were found
The property's restaurant serves international and local cuisine. There is also a bar, serving cocktails and quality beers.
Estelar Apartamentos Bellavista is half a block from the city's entertainment area, with stores, bars and restaurants. Jorge Chavez International Airport is a 45-minute drive away.
https://southamericaplanet.com/en/estelar-apartments-bellavista-miraflores-4/
https://southamericaplanet.com/es/estelar-apartments-bellavista-miraflores-4-2/
https://southamericaplanet.com/nl/estelar-apartments-bellavista-miraflores-4-3/