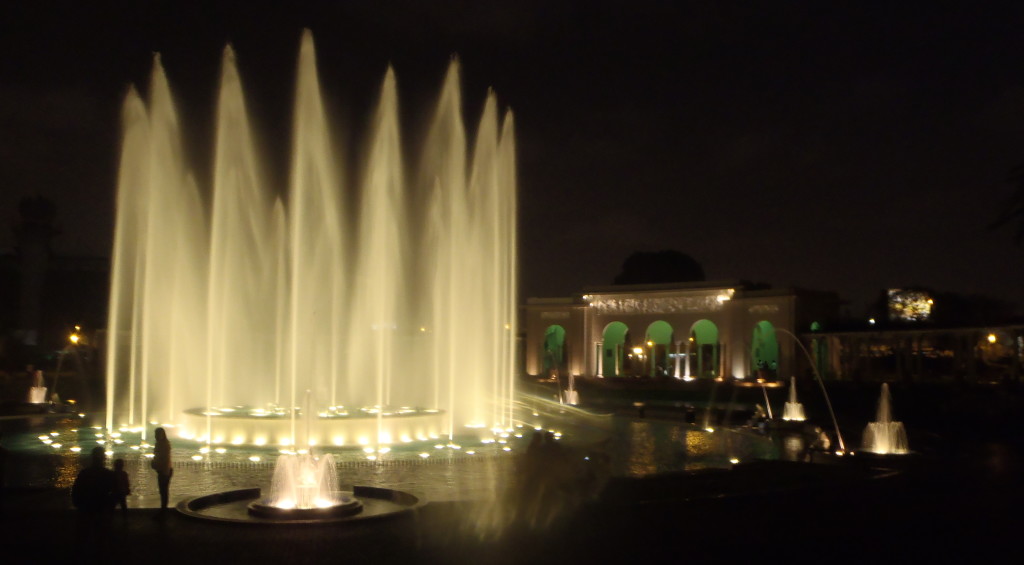 FOUNTAINS OF LIMA, evening tour
VISIT LIMA AND THE INCREDIBLE SOURCES OF WATER, RECOGNIZED BY THE GUINESS DE RÉCORDS
Departure time: 17.30 – Duration of the tour: 3 hours.
A magical visit to the largest electronic water fountain compound in the world, as certified by Guinness World Records. Passengers will walk among the bright animated water fountains, surrounded by wonderful art déco architecture. They will admire a beautiful show presented in the famous "Parque de la Reserva", where the perfect blend and harmony of water, light, nature, music and technology come together to create amazing memories.
* Closed to the public on Mondays.
Our program includes:
Pick up at your hotel in Barranco, Miraflores, San Isidro and Lima.
Bilingual service in the English-Spanish language.
Entrance to the sources of the Magic Water Circuit.
Tourist transport with professional driver.
https://southamericaplanet.com/en/fountains-of-lima-evening-tour/
https://southamericaplanet.com/es/fuentes-de-lima/
https://southamericaplanet.com/nl/fonteinen-van-lima-avond-tour/