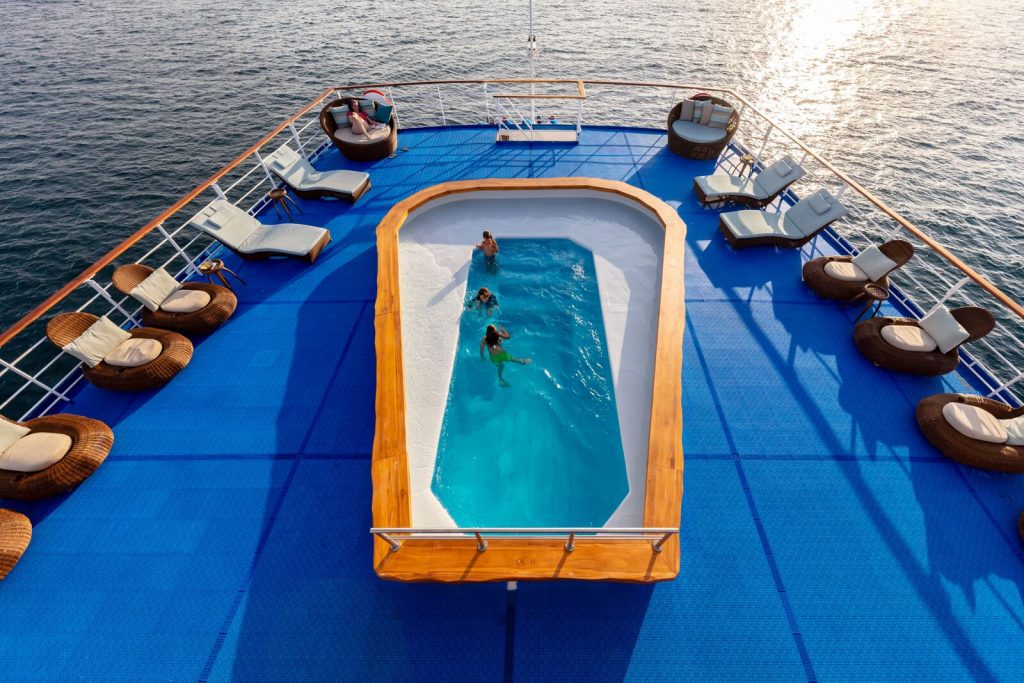 Galapagos cruises on the Galapagos legend 4 or 5 days cruises
From Guayaquil or Quito in the Galapagos Legend
Here you can find full info about these boats Click here
Galapagos Legend main highlight is a new integrated and improved on board services offering the largest exterior space of all vessels sailing the Galapagos Islands.
We have 4 Programs A-B-C and D de 4 and 5 days look below for the programs
Beyond what you might expect, the Legend is equipped with a glass bottom boat, transparent kayaks, a kid's corner, a naturalist center, boutique, snorkeling equipment room, Lonesome restaurant and a full auditorium facility able to cater to corporate conferences.
Her four decks and its 56 cabins fully-equipped with private facilities allow you to choose among four cabin categories for relaxation along with our top of the line services: Standard Plus, Junior Suites, Balcony Suites and the Legend Balcony Suite.
---
This magnificent vessel, with a capacity for 100 guests, has the charm of The Enchanted Islands; it is still small enough for a more intimate experience with friends and family. With her three different decks, the Galapagos Legend offers a great variety of comfortable and spacious social areas without losing its sense of intimacy. Its fantastic open decks allow you to admire the islands' flora and fauna, enjoy a BBQ at night, or take some sun at the pool and bar areas.
Take advantage of its spacious inside auditorium for important conferences. Our philosophy is based on an environment without any formalisms or strict etiquette.
The M/V Galapagos Legend has 52 ocean view, air-conditioned cabins plus 3 interior ones, each cabin counts with lower beds and private facilities in which a matrimonial, double, triple or quadruple options are available. We have suited a new cabin configuration to assure enjoyment for families and friends traveling together. Each cabin includes: hair dryer, special bedding, and updated furniture. Internal, local and international satellite telephone service is offered, Internet is accessible when anchoring in main islands. Voltage is set for 110-220 volts/60 Hz.
The Balcony suites have private balconies and panoramic windows to immerse yourself within the vast landscape that you are about to witness and enjoy it privately. The Junior suites have three meters of panoramic windows to enjoy the scenery.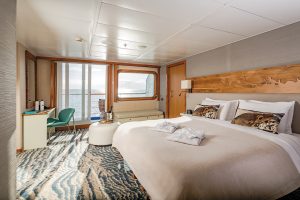 Click Here for info about all cabins and deck plan legend cabins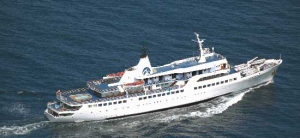 ---
Here you can find the programs Click on the bleu Links
Cruise-A-North-Galapagos-Legend 4 days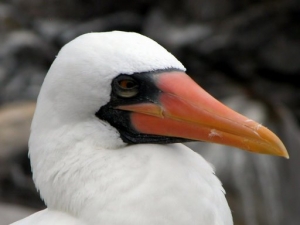 ---
Cruise-B-West-Galapagos-Legend-5 Days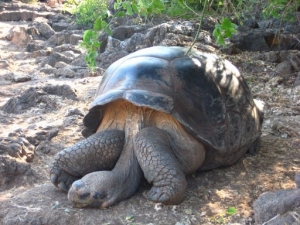 ---
Cruise-C-East-Galapagos-Legend 4 Days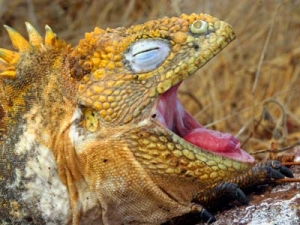 ---
Cruise-D-South-Galapagos-Legend- 5 Days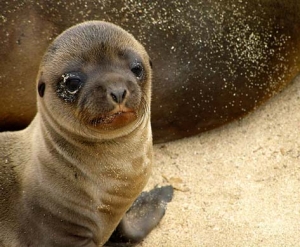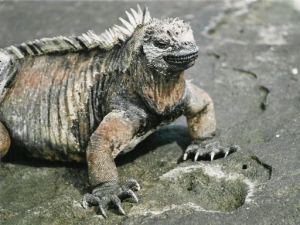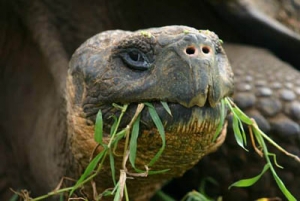 Low season :
January 5 – March 28, May 15 – June 20, September 1 – September 30, November 25 – December 15. All Prices above are for off peak dates. For peak dates pricing, please add $50.00 per person for the 3 or 4-night cruises and $100.00 per person for the 7-night cruises.
High season:
Rest of the year
Not included :
* Air tickets Quito or Guayaquil to/from Galapagos: US$ 470 approx per adult*, 50% discount for
children under 12 years old. Tickets will be invoiced and issued only by KT to guarantee the space.
* Galapagos National Park Tax: US$ 100.00 per adult
*.This tax can be paid directly by the passengers (cash only) or can be invoiced and prepaid by KT under request.
* Galapagos National Institute Migration Control Card INGALA: US$ 10.00.
* Snorkeling equipment US$ 20.00 per short cruise and wet suits US$ 25.00 per short cruise.
* Alcoholic and non-alcoholic beverages.
* Medical services, travel insurance and others not specified.
* Tips & personal expenses.
https://southamericaplanet.com/en/galapagos-cruises-on-the-galapagos-legend-4-or-5-days-cruises/
https://southamericaplanet.com/es/cruceros-a-galapagos-en-la-galapagos-legend-cruceros-de-4-o-5-dias/
https://southamericaplanet.com/nl/galapagos-cruises-op-de-galapagos-legende-4-of-5-daagse-cruises/