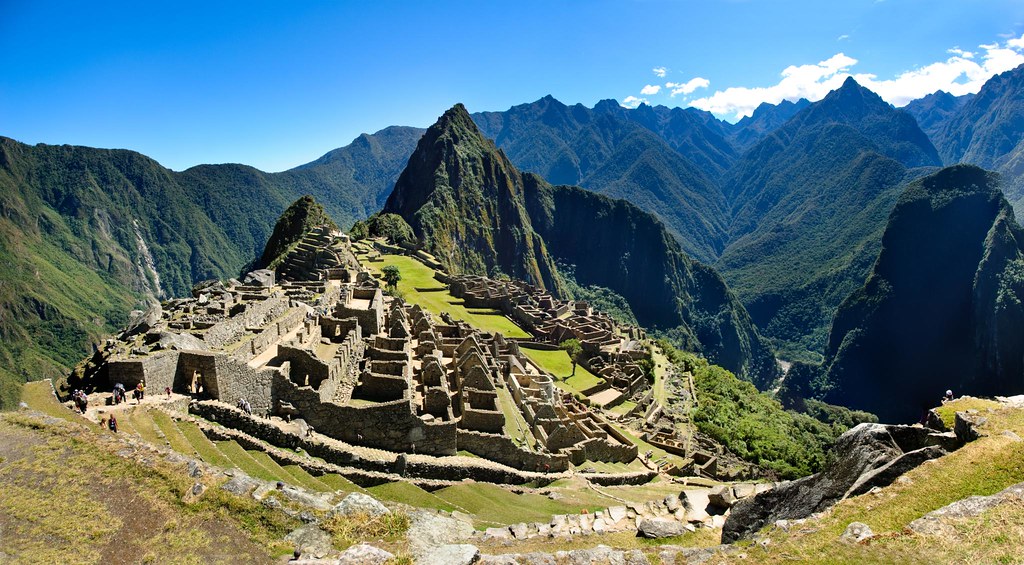 INCA TRAIL 2 DAYS TO MACHU PICCHU
Walk with South America Planet the fantastic 2 day inca trail to Machu picchu
The Inca trail leads through the protected wild nature of the Peruvian jungle and forest steppe, passes several archeological Inca sights and offers impressive views. The Incas used this itinerary for the pilgrimage to the sacred citadel Machu Picchu. We also offer the 4 days incatrail 
We are official incatrail operator!
Level of Difficulty: Moderate / Medium click to see level
Route: Closed in February
Notice:
There are limit of permits available each day for the Inca trail 2 days.  So it's highly recommended to book your Inca trail 120 days in advance because of limit on permits (especially in high season). If you wish to book your Inca trail you will need to pay the trek deposit in advance.
Otherwise we will not be able to buy your trek permit. Once we have bought your permit for the Inca trail it's not possible to change the date of your departure or your passport number, so make sure these details are correct.
At this moment it's not allowed to climb the Wayna Picchu Mountain for persons that are on the Inca trail.  So you only can do this if you buy an extra expensive entree ticket machu picchu.  Please notice that the Lares and Salkantay trail with Machu Picchu included are always possible as permits are not required. Look here fot those programs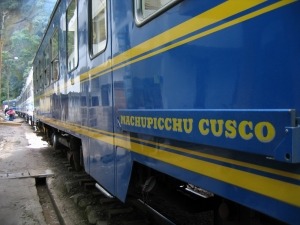 ---
Day 1: Inca Trail to Machu Picchu (Wiñaywayna – Aguas calientes)
You will be picked up from your hotel between Early a.m., depending train hours, to be transferred to either Poroy train station or Ollantaytambo train station. The train will stop at km 104, after 1 h 1/2 from where you will start hiking the Inca trail, at an altitude of 2100 Mt. The trail starts with crossing the Willkamayu River by a bridge; also known as the Urubamba River.
After you have crossed the river, you will be visiting the famous Inca site of Chachabamba. We have an introduction of the Inca history and you will start walking a trail of roughly 8 km. After 3 hours of walking, you will reach the archaeological site of Wiñaywayna (2650 m). Winaywayna is also known as the second most impressive archaeological site after Machu Picchu. This fantastic place is a perfect example of Inca terrace farming, and it was probably an experimental laboratory for agricultural purposes in Inca times.
The name Wiñaywayna means ´forever young. After walking around this beautiful place, you will continue your trek by crossing the rain forest, through a narrow path, until you reach Inti Punku (Sun Gate). At this point you will have a great view over the most impressive place: Machu Picchu. After a break we will continue by bus to Aguas Calientes where you will spend the night. This evening you will have the chance to visit and relax in the hot spings that are located at the upper section of Aguas Calientes.
Total, distance 11 km.
---
---
Day 2: Visit Machu Picchu
Early in the morning, we line up for the bus that takes you to the actual site of the "Lost City of the Incas." Machu Picchu. It is about 25 min driving.
Your bilingual guide will take you throughout the vast ruins. Machu Picchu is the best known of the Inca ruins, as it is recognized worldwide, yet it is not mentioned in any of the writings of the Spanish Conquistadors. It is believed to have been constructed around the mid-15th century and was "rediscovered" by American historian Hiram Bingham in 1911. The guided tour of this fascinating place is an awe-inspiring experience. Visit the Main parts of Machu Picchu. After the explanation (about 2 hours) in total you can stay 4 h maxima at Machu Picchu.
We are going to visit one of these circuits,
Ministry of Culture has introduced fixed circuits from November 2021, depending on which one is available on the purchase dates. The ticket can only be used once to enter. You will then gain access to one of the circuits below. It's a one way walk; you can't turn back.
Included in the 2 days incatrail is the standard ticket, without Huayna or Machu Picchu Mountain.
After you are done exploring Machu Picchu you can walk down, or take the bus (included in the price) to Aguas Calientes to have lunch (not included).
In the afternoon you will take the train back to Ollantaytambo or Poroy, from where there will be a transfer to Cusco, where you will arrive late evening after an amazing 2 days!
---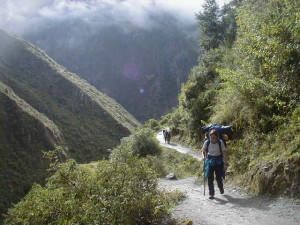 ---
Included:
Transfer from your hotel.

1 Train ticket Poroy or Ollantaytambo to km 104.

1 Train ticket Machu Picchu ( Aguas Calientes ) – Poroy or Ollantaytambo.
Entrance fee to Machu Picchu archaeological complex
All applicable taxes.
Bilingual guided tour.
All Meals as indicated in the itinerary.  1 lunchbox, 1 diner & 1 breakfast.
Medical Assistance.
1 bus tickets going up to Machu Picchu and 1 going down.  Total 2 bus tickets.
1 night hostel (upgrade available, 3 or 4* hotel in Aguas Calientes).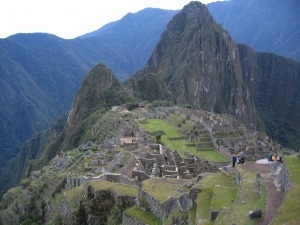 ---
Not included :
second day lunch /Please notice that the food at Machu Picchu is really expensive. You might want to bring some snacks.

Extra night in Aguas Calientes is an option. You need to tell us some days in advance so we are able to buy your return ticket 1 day later.

Personal Insurance

More luxury hotel in Aquas Calientes

Personal porter, you have to carry your personal belongings yourself.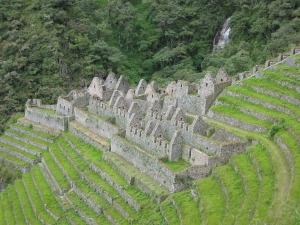 ---
All tours may be provided in private upon request
Note : if after making the reservation you have to change your passport, or if it is stolen, please bring the old one with you or at least a copy. The INC are very strict ! If the passport and the number on the permit do not match they will not let you start the Inca Trail. Please inform us in advance if you don't have a copy of your old passport. The INC and Southamerica charge 25 USD in administration fees to change this. It is not possible to Climb Wayna Picchu for Inca Trail clients (rules of INC)!
---
What you should bring?
Your official international passport and student card. It's not possible to enter the trail without these documents.

Day backpack.

Trekking shoes.

Big water bottle.

Flash light.

Sun hat and sun cream.

Clothes for the trek and a rain coat.

DEET insect spray.

Snacks.

Emergency money and money for tips (guides).
---
What do we need when you make a reservation?
copy / Fax or scan of your passport

copy / Fax or scan of your  international university student card (if you have one and are less than 30 years old the trek is 30 USD less).

Departing date for the trail

40 % deposit via visa online or Pay Pall,  both +5,5%  click in the logo at the right of this website, or via Wetravel 4,5 % ( ask the factura )
You will have to pay the remaining amount at our office in Cuzco in cash USD or credit card or pay pall (+5,5% for credit cards )
https://southamericaplanet.com/en/inca-trail-2-days-to-machu-picchu/
https://southamericaplanet.com/es/camino-inca-2-dias-1-noche-hasta-machu-picchu/
https://southamericaplanet.com/nl/inca-trail-2-daagse-trektocht-naar-machu-picchu/