Individual South Peru, 10 days Highlights without Puno
with Lima- Arequipa- Colca canyon – Condors- Cusco – Sacred valley – Machu picchu
Individual tour with, hotels/transport and excursions included
From lima to —lima
---
You can choose this tour in 3 options
1/ Budget tour : in hostals/ local transport / excursions in international group
2/ classic tour: in 3* hotels/ mix local transport – private / mix private excursions – internat group
3/ Luxe tour: all 4 * hotels / private transport / private excursions/ included entree fees
How do we work ?
In our packet, you travel all by yourself, Southamericaplanet take care for you, we reserve all your hotels and transport. When you arrive in Peru, you wil have a personal briefing in your first hotel. We give you envelop with all the vouchers for hotels /buses and excursions. The excursions you do in International group with English speaking guides, or in private tours depending your program.
We arrange all your transfers and give you the bus tickets to go from A to B, like this you travel around by yourself but without worry's, all arranged by southamericaplanet. If there are any problems, you always find support by contacting our office in Cusco or Lima by whats- app or phone !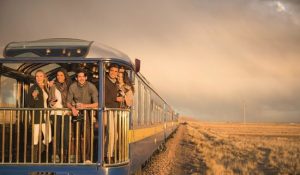 ---
Kind of tour
This is an easy tour, for all ages. Open young minded persons is what we are looking for. Leave your western look home and just enjoy the beauty of this Andean country. Accept that its different, we come to admire the country, not to change it ! People who like to be active, can do trekking rafting and much more, but you also can enjoy boutique hotels, up to your needs. You can reserve this tour in local Hostals or in 3, 4 or 5 * star hotels in the luxury option depending en each budget. We're going slowly to high altitudes, so you get easily used to it, together with a coca thee!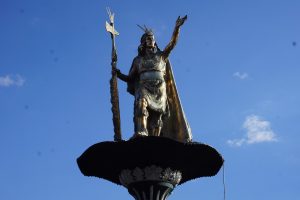 ---
what is included?
* All bus transport, all hotels and all the tours as indicated in the program.
* All your vouchers, information packet, like general info over all the places you visit.
* All hotels are based on double room with private bathroom, single rooms on request for an extra price, all buses are based on good buses, we work most of the time with cruz del sur, the best company in Peru.
* We can offer this tour in luxery hotels or local clean hostels, or in a mix
* all the transfers
Not included
* Your lunch and diner, in the hotels is breakfast included.
* The entry fees and taxes, like airport tax.
*Local flight Cusco / Lima ( we also can arrange)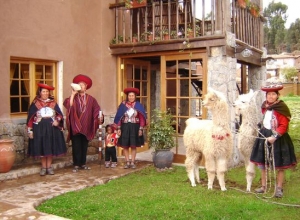 ---
Highlights
* The ballestas islands
* The Nasca lines
* Colca canyon tour 2 d
* The islands on Titicaca
* Sacred valley tour and sleep in Sacred valley
* Cusco, the Inca empire with Machu Picchu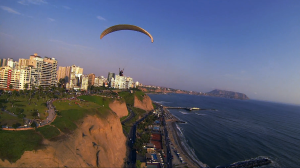 ---
Day 1 Lima
Arrive at Lima airport, someone from Southamericaplanet pick you up from the airport and brings you to your first hotel in Lima or Miraflores.
It will be your first day in Lima and today you will have a half day city tour. The tour begins with a visit to the historical downtown of Lima, also known as "the City of the Kings". The stops include the Main Square of Lima, upon which lays the Government Palace, the Cathedral, the Archbishop's Palace and the City Hall. Next on the itinerary, is a visit to the Santo Domingo Convent. You can also drive through Miraflores and San Isidro. In the afternoon you can visit the Colonial Barranco, Musea National de Archaeological in Pueblo Libre or Larco Museo" the best museum in Peru" by yourself. You can also walk at the seafront in Miraflores. The city tour will include an English speaking guide. It will take 3 1/2 hours. The tour starts and finishes in your hotel.
included
city tour in Lima in international group ( 4* private)
hotel/hostal in Lima
not included
entree fee cathedral and monastery 30 sol ( included in 4*)
Lunch – Diner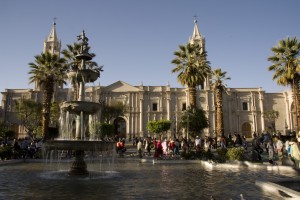 ---
Day 2 :Arequipa
Flight to Arequipa ( Excluded ) You will arrive in Arequipa early in the morning, the white city and its famous historic downtown.
Arequipa is Peru's second largest city with a population of over 800,000 people and arguably the most beautiful city in Peru. Situated about 2,335 metres above sea level in the shadows of the stunning ice capped Misti Volcano (5,822 metres).
The perfect place to acclimatize to altitude before your tours in the Colca Valley.
You can do optional a city tour.We will show you all its charms of the main streets and colonial buildings, where you will visit The Main Square, The Cathedral from outside, La Compañia a Jesuit's church and religious cloisters, Santa Catalina convent – which is a city within the city – built on the XVI century and closed to the public for almost 400 years until 1970, and it's still home of a few nuns. The tour continues to the Church and Square of San Francisco and the local market. The highlight of Arequipa is the 16th century Santa Catalina Convent. This beautiful complex of plazas and buildings is remarkably intact and remained closed to the outside world until 1970. You'll also get to visit the star of Arequipa "The Mummy Juanita ". In the evening you may choose to dine at one of Arequipa's many fine restaurants. Try the amazing alpaca steak!
included
transfer
hotel / hostal in arequipa
not included
Lunch – Diner
Excursion like city tour, rafting or cooking classes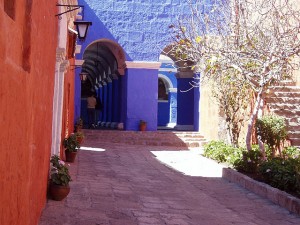 ---
Day 3: Arequipa
Free day in Arequipa to relax or drink a cup of coffee on one of the nice balconies on the plaza de armas, or you can go optional, rafting on Chili river, a great adventure ! Or you take the Campina tour with viewpoints over the city or the reality tour, here you visit the local market, the silar stone works, and you can see how the poor Peruvian people survive ! Other options/ cycle down volcanoes, take Peruvian cooking classes
This day is perfect to get used to the altitude !
included
hotel/hostal Arequipa
not included
rafting
reality tour or other excursions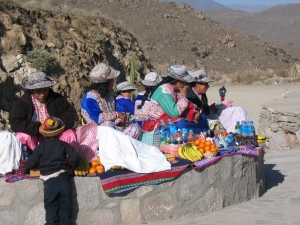 ---
Day 4: Colca canyon
After breakfast you'll be picked up for your journey to the Colca Canyon. It's a scenic route 165 km from the city of Arequipa. You'll enjoy beautiful views of the Misti, Chachani and PichuPichu volcanoes as you climb to the Canahuas National Reserve. Along the way, you will pass through Pampas Cañahuas, a plain in the midst of the Agua Blanca y Salinas National Reserve. Along the way you'll stop at 3800m to drink some coca tea to counteract the effects of altitude sickness. As you climb yet further up onto the Altiplano you'll begin to spot wild vicunas, llamas and vicunas as well as some interesting bird life on the lakes. After reaching the highest point at about 4800m you'll descend a little to the town of Chivay. The Colca Canyon is more than twice as deep as the Grand Canyon, although its incline is much more gradual. Here we stop for lunch. after we bring our luggage to the hotel and in the afternoon we go to the nearby hot-springs, la calera.
included
2 days tour in international group ( in Private in 4* )
hotel / hostal in colca canyon
not included
entree fee 70 sol ( included in 4*)
entree fee hot springs 15 sol
Lunch + diner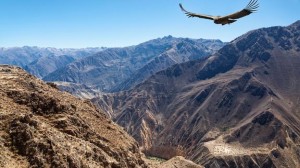 ---
Day 5: Condors – Arequipa – Cusco
This morning you will have an early breakfast at your hotel and set out to the Cruz del Condor look-out point, 60 Km from Chivay, for spectacular views across the canyon. We are looking for the world's largest bird, the majestic Andean condor, gliding on the thermals that rise up through the canyon. Be sure to bring your camera. On the return to Chivay you'll make various stops, firstly at the traditional town of Pinchollo with its 1500 year old stone terraces, and later at the Choqetico view point and the Andean town of Maca. Around 1.30 Pm we return back to Arequipa to take our evening flight to Cusco.
Optional you can take the 3 day Colca canyon tour, than you walk down in to the canyon, you sleep very basic at an oasis, next morning you start early the climb to Cabanaconde
Optional you can take the nightbus to cusco, like this you safe a night hotel+ bus is less expensive than flight.
included
hostal / hotel in Cusco
Condors
Transfer in Arequipa and Cusco
not included
3 days with trekking
Local flight
Lunch + diner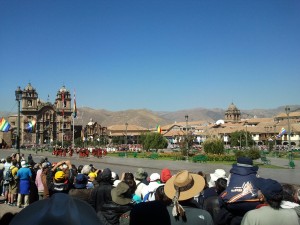 ---
People who like to walk the 2 or 4 days Incatrail have to make reservation far in advance !
Day 6 Cusco
In Cusco, where you can do many things this day, you can sleep some time longer. Your afternoon Cusco tour will begin with a visit to the impressive Colonial Cathedral, home to finely carved wooden art pieces and impressive altars, followed by a guided tour of the Korikancha (Temple of the Sun). Later to the outskirts of Cusco, for a tour of the Inca ruins of Sacsayhuaman, Incan fort that guarded the Imperial city. After this excursion you'll be taken back to your hotel to relax for the evening. Accommodations in Cuzco
Included
Hotel / hostal Cusco
City tour 1/2 day in International group or private
Not included
Entrance fees/ like Cusco visitor ticket 130 soles cathedral 25 sol and coricancha 15 sol
Lunch + diner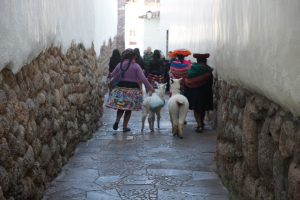 ---
Day 7: Sacred valley –
Today we wil visit the sacred valley of the Incas. It is divided by the Urubamba River and protected by towering mountains, like Veronica, Chicon, and Pitusiray, all above 5000 meters. Your first stop is visiting the local market in a small village of Pisac. After lunch you'll spend the rest of the afternoon exploring the impressive Inca ruins of Ollantaytambo town and ceremonial center, an important archeological site and an Inca stronghold during the Spanish conquest. In the afternoon or evening we wil take the train to Aqua Calientes, this is the village close to Machu Picchu, much warmer than Cusco, we are at the border of the jungle.
Included
Sacred valley tour in internacional group ( private in 4*)
Expedition train to Aquas Calientes ( vistadom in 4*)
Hostal/hotel in Aquas ( in 4* included diner )
Not included
lunch + diner
Entree hot springs
cusco visitor ticket ( included in 4*)
opcional vistadome train
opcional ( recommended) private tour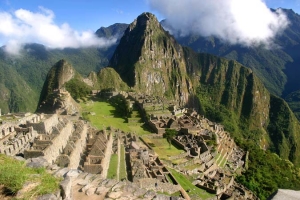 ---
Day 8 : Machu Picchu – Cusco
Today we leave early to the Machu Picchu ruins for sunrise. You will start with a guided tour of the ruins for 2 h, in which you will learn all about the origins of this archeological wonder with some free time to explore on your own. Your return train through the Sacred Valley of the Incas to Cusco will depart in the afternoon and arrive in the evening.
Optional you can take the train to Ollantaytambo, sleep 1 night in the sacred valley
included
bus to machu picchu
entree to machu picchu
2 h English speaking guide ( in private in 4 *)
bus down
trein to cusco or ollanta + transfers
hotel / hostal Cusco
Not included
Food
Wayna picchu permit 16 usd
---
Day 9: Cusco
Today you have a free Cuzco day, or optional excursions. You can go rafting on the Urubamba river with scenic views, or you go by with a mountain bike to the salt pans of Maras. Or just visit the local market or Inca museum in Cuzco. Optional tour to Maras salt mines, a typical Peruvian Andean village. It's a scenic journey with spectacular views of the snow capped mountains. You will visit the ruins of Moray, a series of ancient agricultural terraces laid out in concentric circles. These terraces were built by the Incas and used to test and produce seeds for the empire's principal crops of maize and potato. The site and science of ancient Inca agriculture is inspiring. The tour last a half day. Hotel Cuzco .Or be active and go to the amazing rainbow colored mountains in 1 day.
Included
Hotel / hostal cusco
Not included
optional excursions
lunch + diner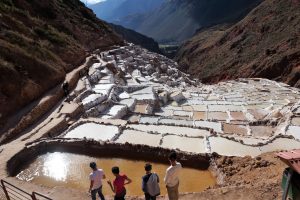 ---
Day 10: Lima
Transfer to the airport, flight back to Lima to connect with your international flight.
Optional you can stay 1 more night in Lima
Included
Transfer
Not included
Food
Transfer in Lima
Local flight to Lima
Extra night in Lima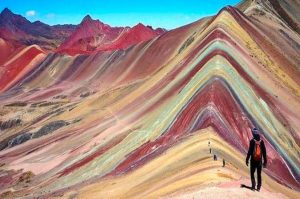 ---
This program is only an example, we can make programs to all your needs !!!
Its also possible to extend with North Peru or relax some days at the beach.
1 flight included: 1 over the Nasca lines
This tour you can use as a base, you can add the 2 or 4 days Inca trail or extend this tour wit a visit to the jungle in Manu or Puerto Maldonado click here or extend to waterfalls iguazu in Argentina( direct flights )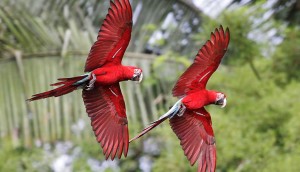 ---
People who like to do the very famous INCATRAIL , the 2 or 4 days (look at this website for the program ) have to make reservation for this ,together with the reservation of this tour .This Inca trail is so popular that it need more than 90 days reservation in advance ! click here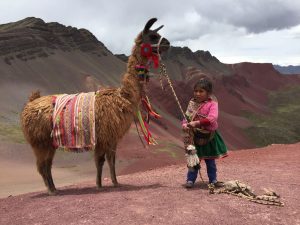 ---
What do we need when you make a reservation?
*Full name as it is written in your passport.* Scanned copy of your passport.
*exact arrival date and flight nr.
*vegetarian or no.
*kind of room 2 beds or 1 big bed.
*we ask 40 % deposit when reserve the rest 4 weeks before departure. Banktransfer to our Peruvian bankaccount or Wetravel ( +4,5% )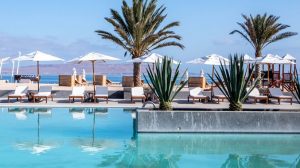 https://southamericaplanet.com/en/individual-south-peru-without-puno/
https://southamericaplanet.com/es/individual-sur-peru-sin-puno/
https://southamericaplanet.com/nl/individueel-zuid-peru-hoogtepunten-zonder-puno/