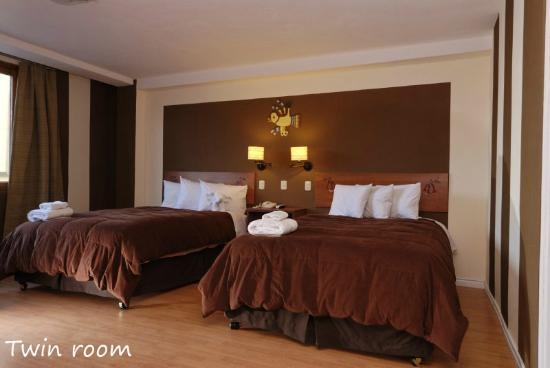 Hotel Intiqa 3* Puno Peru
We are a 3-star Hotel. We offer 24 rooms that are delicately decorated with icons from the Pucara culture, all of which have been designed with careful thought to our guests' needs, ventilation, and natural lighting .All the public areas serve as an expression of the local culture, which differentiates our establishment from other hotels in the area. As a complement to the lodging amenities, we offer full service in the Pachamama Restaurant. Our team receives continuous training focused on personal development, professional development, quality, etc.
Our rooms are equipped with soft, extremely comfortable box-spring mattresses (two mattresses in each one) for refreshing sleep, as well as goose feather comforters, hypoallergenic and thermal floors that are appropriate for the region, a private bathroom, electric heaters, and double-pane windows, among other amenities.
In summary, our modern hotel is brimming with local flavor and will give you an unforgettable experience. We have 24 rooms that can accommodate 48 people. The facilities include individual rooms, doubles, and triples.