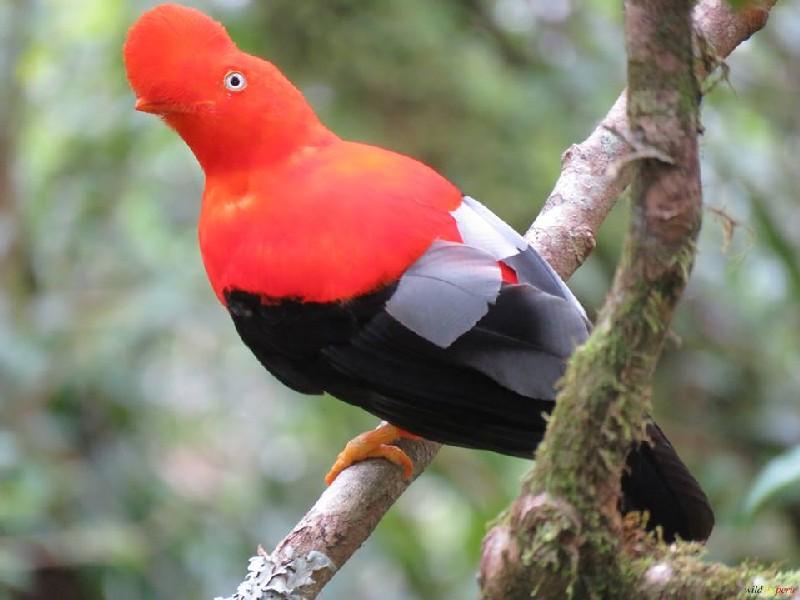 Jungle Expedition Manu Cultural zone 5 days
5 day Jungle Expedition Manu Cultural zone from Cusco ( minima 8 Pers maxima 12 )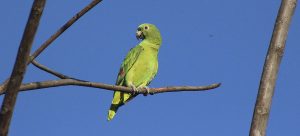 ---
DAY 1. Cusco – Mirador lodge: We leave from Cusco by private bus, first stopping to visit the pre Inca burial towers of Ninamarca. We then drive through the mountains, to get to the typical and folkloric town of Paucartambo. Here we will take a short walk around the town before carrying on to Ajanaco, the highest point and entrance to Manu National Park. From here we will continue into the Cloud Forest and at San Pedro we will walk for around 1 hour to observe the National bird of Peru, the cock of the rock, and many different kinds of monkeys, plants and flowers. We arrive to Pilcopata in the evening where we will sleep in Lodge.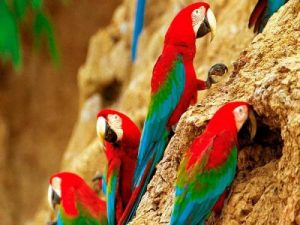 ---
DAY 2 Mirador lodge – Papaya eco lodge: After breakfast we will continue by private bus to Atalaya. On the way we will stop to observe a Coca plantation, we will also stop at a view point where you can get a good overview of the jungle and river. From Atalaya we leave by motorized boat to Aguas Calientes, where you can enjoy in the nature hot springs. From there we will continue by boat to Manu eco logde. We will arrive mid-afternoon. In the late afternoon we will walk in the jungle, returning our campsite for dinner. After dinner we will take a night walk in the jungle to look for spiders and snakes. This nigh also we go to the small ox bow lake for looking for Caiman.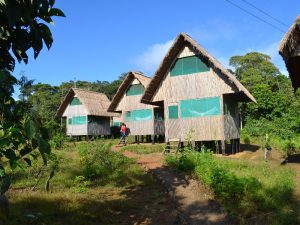 ---
DAY 3. Papaya eco lodge –Ceiba tree. (Strictly preserved in a nature state): We walk thought the jungle to the agues Negras River, bringing all the equipment including food. On the way we will appreciate many different kinds of animals; such as tapir, collared peccaries, monkeys, coati; birds such as eagles, parrots, toucans, medicinal plants, flowers, and the giant trees of the jungle. On arrival we will swim in the river and fish. And night walk .
---
DAY 4 Soga de oro Lodge: We walk for the other way till ours camp site. From here we take our boat, In the late afternoon we will walk in the jungle and we will visit Salvacion Lake and take a balsa raft giving us the opportunity to see many different type of wildlife, and the beautiful sun set from the jungle. In the evening we will build a bonfire, relax and have some drinks and a BBQ. We will spend the Mascutania lodge.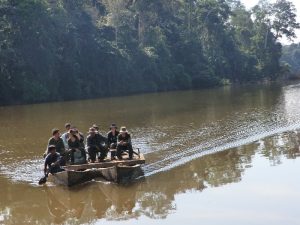 ---
DAY 5 Soga de oro lodge- Cusco: (Optional) We will get up early *to visit the parrots clay lick* and after breakfast we will return to Atalaya by boat where our private bus will waiting for us to take us back to Cusco via the cloud forest and Paucartambo.We will arrive back in Cusco in the later afternoon.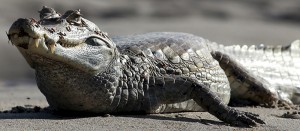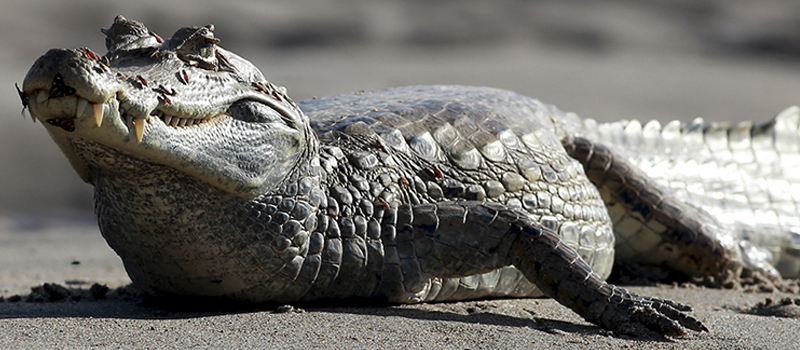 ---
Service include.
Private bus and boat
Rubber boots and rain poncho
Bilingual native guide
Mineral water
First aid kit
3 meals per day
Cook
Entrance to the Natural hot springs
Entrance to reserved ecological Papaya eco lodge
Lodges (4N)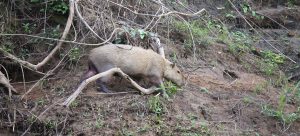 ---
What do you advise bring:
Repellent with a minimum of 15 % deet
Binocular
Camera with extra batteries
Flashlight with extra batteries
Sun lotion
Pocket money
Daypack
Water bottle
1 water bottle
Sun hat
Swim clothes
Sandals
roll paper
Dark clothes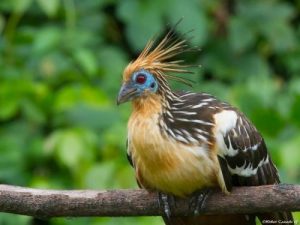 https://southamericaplanet.com/en/jungle-expedition-manu-cultural-zone-5-days/
https://southamericaplanet.com/es/5-dias-jungle-expedition-manu-zona-cultural/
https://southamericaplanet.com/nl/5-dagen-jungle-expedition-manu-cultuur-zone/