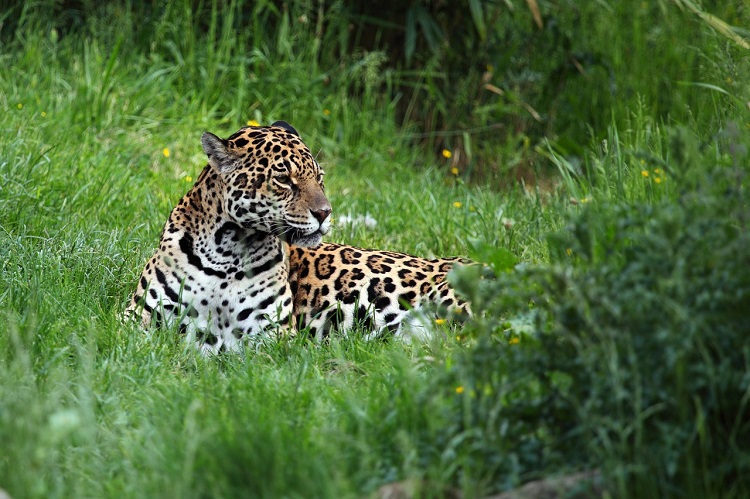 Kaa Iya National Park 4 or 5 days
This national park with a surface of 3,441,115 ha. is situated in the Gran Chaco and is established on the 21st of September 1995.
It is a unique area to visit, because here you will have quite a good chance to spot the jaguar and the puma, the tapir, monkeys and other mammals. On our inspection trip of 5 days we also listed over 100 species of birds.
From 4 days you can make a tour into N.P. Kaa Iya. It will be ideal if you have 5 days though, because you have to realize that you need one day to get to the park and one day for travelling back. The more time you spend in the park, the bigger the chance to see animals.
What you need to know:
1. It is tremendously hot in the zone, temperatures over 40°C. are normal. So you will perspire.
2. Except for big mammals and birds there are also a lot of mosquitos and tiny sting flies (polvorines) in the park. You will not leave the park without insect bites.
3. It must be clear that we cannot promise or guarantee that you will see any specific animal; we can only say that they are seen frequently.
If you take those three things in account it for sure is worth going there and you will certainly enjoy the fabulous experience being in the park.
You will also get to see one of the Jesuit Missions, San José de Chiquitos, with its beautiful church.
A visit to N.P. Kaa Iya can be combined with a visit to Santiago de Chiquitos, Aguas Calientes and the Sanctuary of Chochis.
If you want to travel to Brazil afterwards this is very well possible from San José de Chiquitos, via Puerto Suarez to Corumbá, with connections to Campo Grande.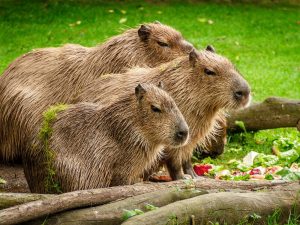 ---
N.P. Kaa Iya (4 or 5 days)
The tour departs from Sa. Cruz when the guide comes to pick you up from your hotel or hostal. Together you will go to pick-up the keys for the entrance gates to the park.
Besides the guide also a park ranger will accompany you in the park. He will get into the car either in Sa. Cruz or in San José de Chiquitos.
You will get the chance to do some shopping in a supermarket before you will leave for San José. In the national park you can't buy anything. Once you left the city behind you will enjoy the views. There will be a couple of stops along the way to stretch your legs.
You will drive over the bridge of Pailón over the Río Grande. The famous old wooden bridge is only in use for railway traffic nowadays and you will see this bridge lying next to you.
After about 4 hrs. driving you will reach the Jesuit Mission San Jose de Chiquitos.
From here it will take another 3 hrs. to get to the encampment. During this part of the drive you can sometimes already see animals that live in the park as well.
On the same evening you can make your first trip to spot animals. Depending on your preference you can go by car or -partial- also on foot.
The meals inside the park will be prepared for you by your guide with the help of the driver and/or park ranger.
You will spend the nights in a tent that we supply. We will also provide a sleeping mattress and sleeping bag. You will have to bring your own sheet sleeping bag.
Thereafter you can go out on discovery all days in the morning, afternoon and evening with your guide and the park ranger to use your chances to spot the jaguar or your favourite animal that lives in the park as much as possible. Between the trips you will have time to rest and relax.
On the last day you will travel back to Sa. Cruz where you will be brought to the hotel or hostal of your choice.
With a view to the permit and the keys we need to obtain for a visit to the national park it is necessary that you plan this tour in advance to allow the guide to arrange everything well. Preferably there should be minimum 5 workdays between your booking and your visit to the park.
https://southamericaplanet.com/en/kaa-iya-national-park-4-or-5-days/
https://southamericaplanet.com/es/parque-nacional-kaa-iya-en-4-o-5-dias/
https://southamericaplanet.com/nl/kaa-iya-nationaal-park-4-of-5-dagen/