Katari Hotel 4* Arequipa
Katari is a associated with the respect of the indigenous Andean cultures.
Hotel Katari at Plaza de Armas, is an invitation to experience the essence of Arequipa , regarding both its colonial influence and its interesting pre-colonial history.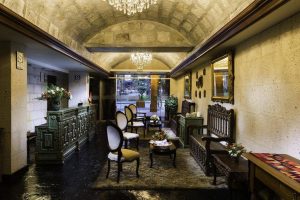 ---
In fact, we boast both elements of Arequipa's unique fusion of the Spanish and Andean cultures), while providing an incomparable view of its most impressive geography, all the elements for which UNESCO protects the city center as a World Heritage Site
Tho hotel is At the Main Plaza of Arequipa, one of the best value !