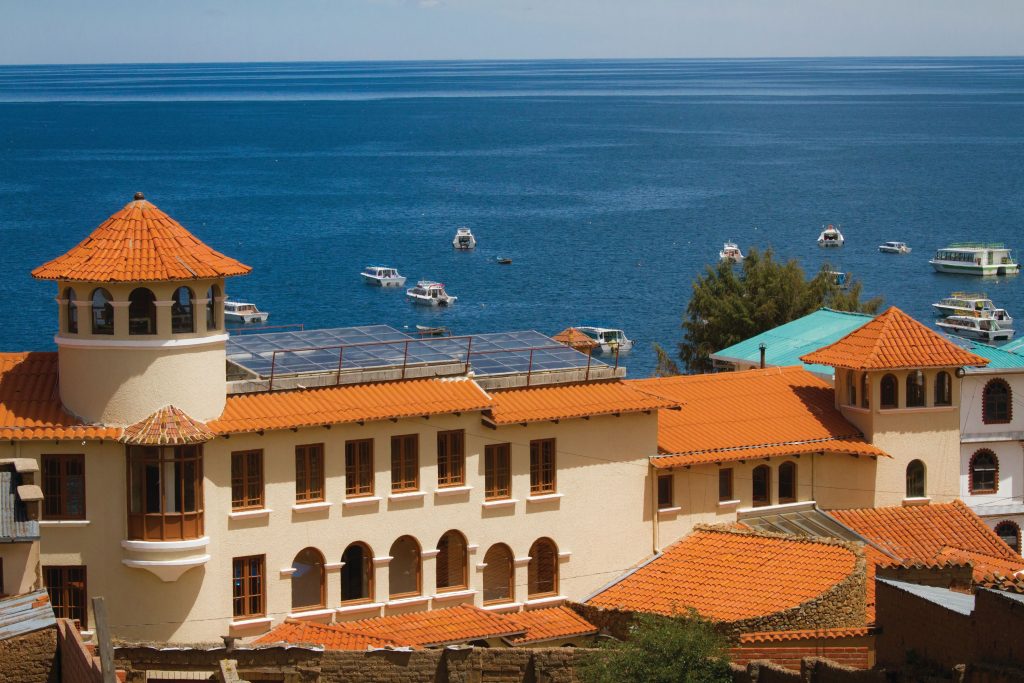 La Paz- Copacabana- Puno or Puno- Copacabana -La Paz
2 days Package with Copacabana, Titicaca and Isla del sol in hotel Rosario
La Paz -Copacabana- la paz Or Puno Copacabana La paz
---
2 Days / 1 Night
| | |
| --- | --- |
| DAY1 LA PAZ COPACABANA ISLA DEL SOL | |
La Paz – Copacabana – Isla del Sol – La Paz (2 days/ 1 night in shared service)
07:00 Pick up from hotel
Shared transport to Copacabana. We start in La Paz ( or Puno ) 3640 meter altitude and we drive to Lake Titicaca (3810 m.). We cross el estrecho de Tiquina by small boat, the part between lago Menor (Wiñaymarka) del lago Mayor (Chucuito), to reach península Copacabana, where you can see manny precolombian terrases. We reach Hotel Rosario Lago Titicaca. We recommend to lunch at the Kota Kahuaña restaurant (not included) After lunch we go by motor boat to Isla del Sol, to the south part of the island. We visit temple Pilkocaina and we walk tot he village of Yumani where we have an amazing look over the lake and the Cordillera Real de los Andes. We walk down over the sacred stairs and look at the sacred fountain of the Incas. Than we return by motorboat to Copacabana. Where we sleep at Hotel Rosario Lago Titicaca.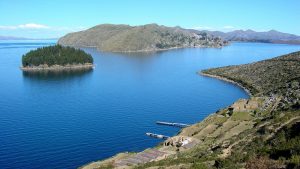 ---
| | |
| --- | --- |
| DAY2 COPACABANA LA PAZ Or Puno | |
Breakfast at Hotel and walking tour thru the village of Copacabana, the church, the market and Optional you can climb to cerro del Calvario Shared Transport touristic to La Paz or Puno at 13:00
Included:
*Shared transport La Paz – Copacabana – Puno ( or around )
*motor boat
*guíde in English on the excursions
*1 night Hotel Rosario Lago Titicaca
*1 buffet breakfast
*entree fee fort he ruins

---
Not included:
*Lunch
*Diner
*Drinks
*tips
---
Recomended to take with you
*pasport
*Cap or had
*jacket
*sun creme
*Small backpack
https://southamericaplanet.com/en/la-paz-copacabana-puno-or-puno-copacabana-la-paz/
https://southamericaplanet.com/es/la-paz-copacabana-puno-o-puno-copacabana-la-paz-2-d/
https://southamericaplanet.com/nl/la-paz-copacabana-puno-of-puno-copacabana-la-paz/