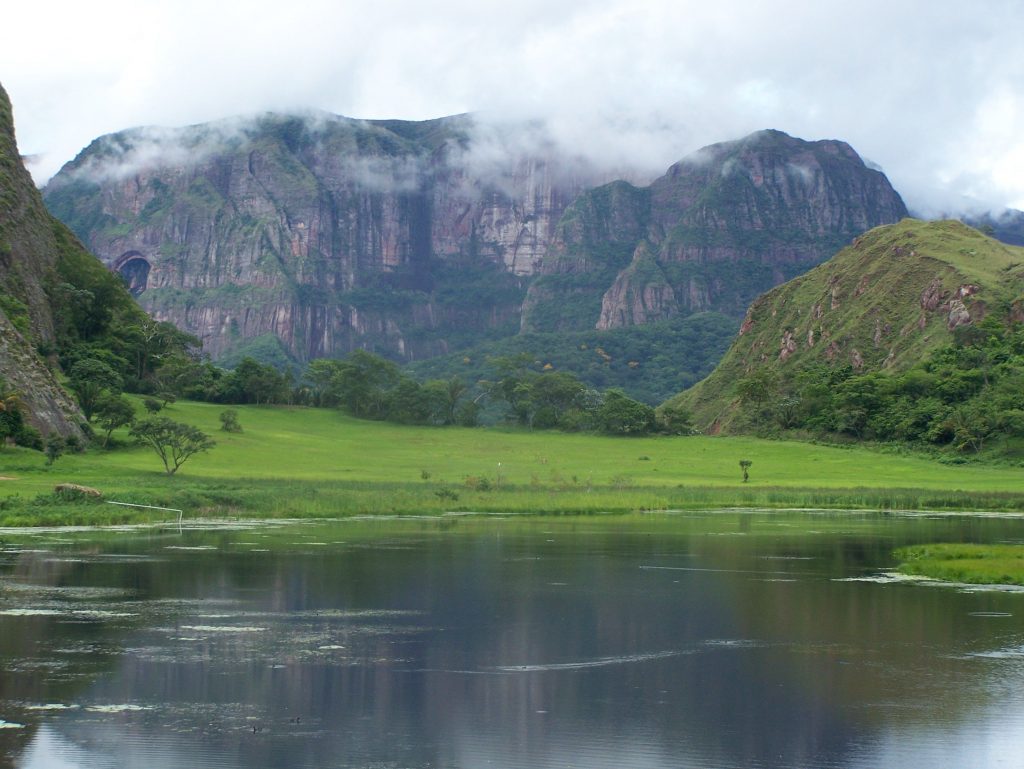 Laguna Volcán hike, Samaipata
Laguna Volcán
In about one and a half hrs. driving you reach Laguna Volcán.
The not too strenuous hike that will take some 6 hrs. in total, starts at this beautiful lake. Often there are many water birds and other birds as well to be seen here, like parrots, vultures, the black/yellow toucan, king fishers and the sun bittern.
You will follow the shore of the lagoon until the end of it where a golf court has been constructed. Then you will walk through the forest to come to another part of the golf court. From there you will take a path to a viewpoint from which you have a beautiful view of the mountains of Serranía Volcanes.
For the record: though many people claim that the zone is volcanic that is not the case. The area is called Volcanes for the shape of the mountains that remind of volcanos!
You will return to the main path that will bring you to a bamboo forest. A while ahead you will come to another viewpoint, a big rock, from where you will have a gorgeous view of the mountain peaks of the N.P. Amboró.
You will follow the path to a palm tree forest and eventually to a small river.
From there you will follow this river of approximately 3 m. wide for some 3½ hrs. and cross it over various times, too. The water level is normally not more than knee-high.
Halfway you will come across some natural pools of slate in which you can take a bath.
The hike ends at a small restaurant in the village of Bermejo. Here you can have a rest while the guide picks up the car to bring you back to Samaipata.
---
Included:
Transport;
Spanish or English speaking guide, depending on availability;
Entrance fee.
Not included:
Lunch;
All other costs that are not specifically mentioned.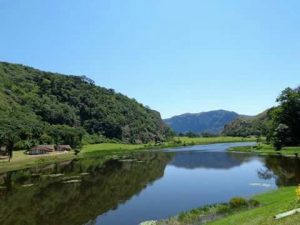 https://southamericaplanet.com/en/laguna-volcan-hike-samaipata/
https://southamericaplanet.com/es/laguna-volcan-caminata-samaipata/
https://southamericaplanet.com/nl/laguna-volcan-wandeling-samaipata/