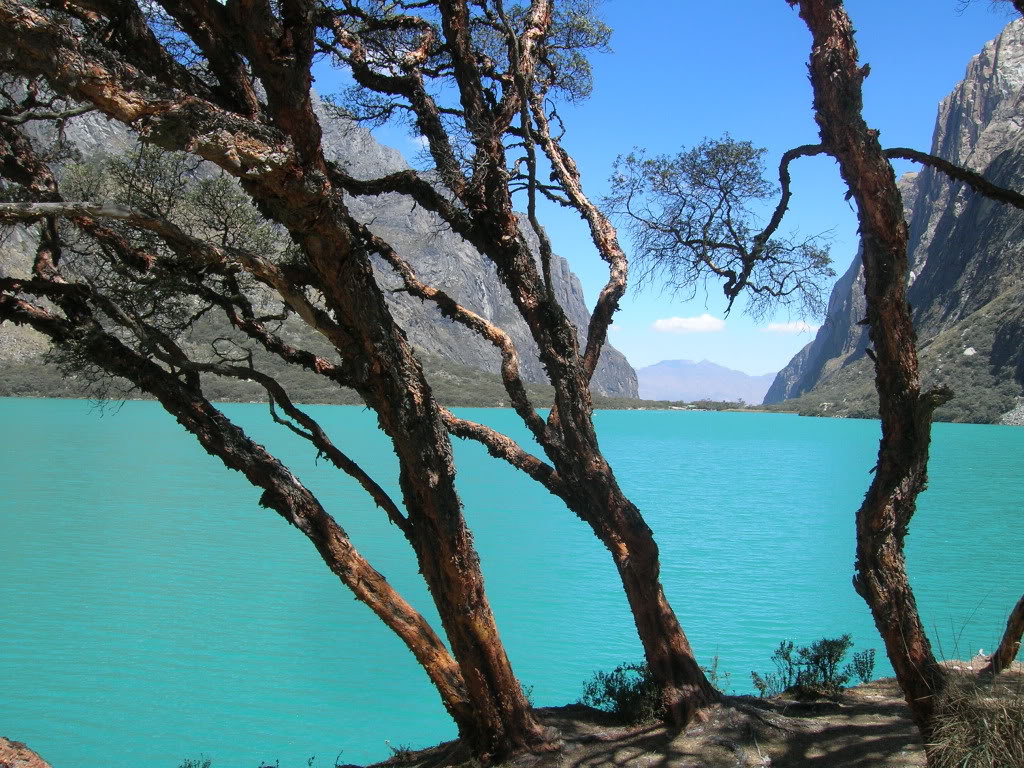 Llanganuco full day
Llanganuco full day
Departing from Huaraz around 9:00 AM, you will drive north into Callejon de Huaylas (Callejon Valley) with the first stop in Carhuaz where you will visit the picturesque main square and church. Carhuaz is also known for its homemade ice cream made from fruits and liquors.
Yungay was badly hit by the 1970 earthquake with an avalanche from Mt Huascarán burying the city. This site is now a memorial known as Campo Santo (holy land) that you will visit next.
Ascending up to the Quebrada Llanganuco, you enter the Huascarán National Park and shortly after the entrance you reach the incredible turquoise Lake of Chinancocha. There you have the option to take a little walk along the southwestern shore of the lake and take some photos. Via Yungay we descend again to Callejon de Huaylas and drive further north to Caraz. On the way there is an opportunity to have lunch (not included). In Caraz you will visit the main square and the church, you will also try the sweet and delicious manjar blanco (made from condensed milk). For those who just want to enjoy the craftsmanship and / or buy some souvenirs, there will be a stop at Tarica on the way back to Huaraz, which is known for its arts and crafts, then round off your day around 7pm. Hotel in Huaraz
NOTE 1 The Llanganuco Lakes are at an altitude of 3800 meters and acclimatization is recommended beforehand.
NOTE 2 The roads from Yungay to the lakes of Llanganuco in the Huascarán National Park are unpaved roads and some parts of this road can be bumpy, in addition to winding sections in the ascent / descent to and from the lakes.
---
Included
*Spanish speaking guide
*Transport
*Entree fee
Not included
*English speaking guide
*Meals
https://southamericaplanet.com/en/llanganuco-full-day/
https://southamericaplanet.com/es/llanganuco-dia-entero/
https://southamericaplanet.com/nl/llanganuco-volle-dag/