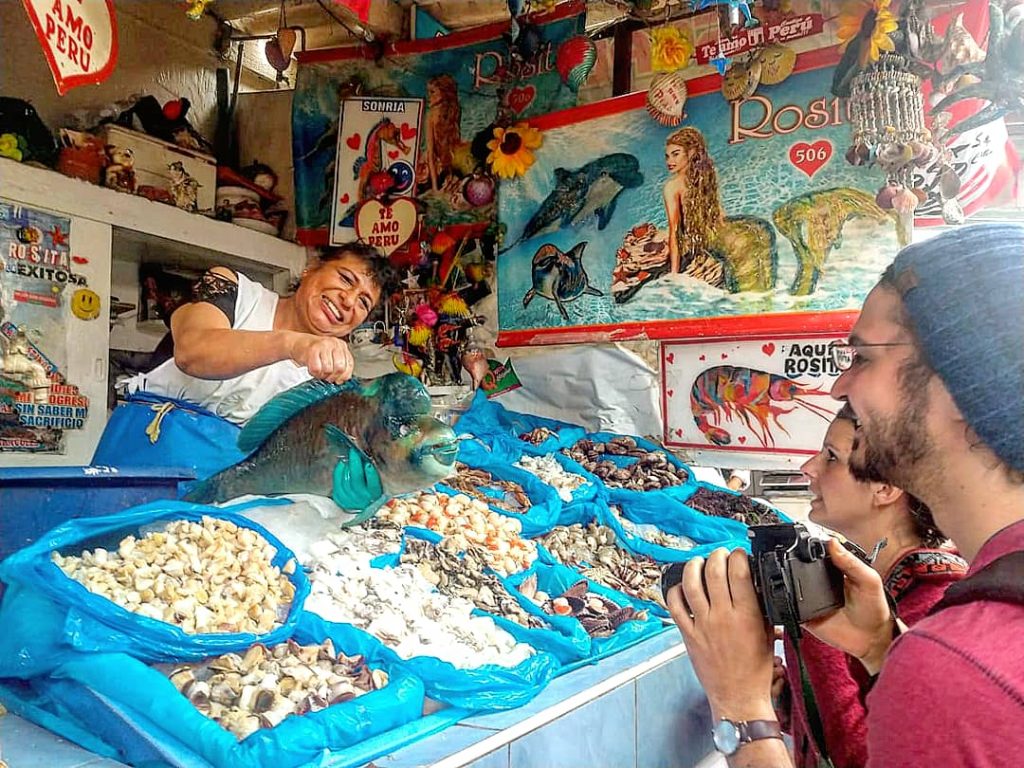 Local markets + Food history – (Food tour)
Itinerary
In this tour, you will can visit some of our authentic local markets in Lima city. At the same time, you will get immersed in the Peruvian culture trying local fruits, tapas, drinks, juices and the best of all interact with local people
Highlights
Explore our local streets on a funny walking tour
Delicious local snacks, tapas and piqueos
Ideal choice for families too
Small group ensures personal service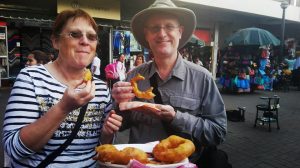 ---
Description:
Discover with us the magic of Peruvian gastronomy through its history and traditions. enjoy an afternoon full of flavors visiting the most important local places of our culinary art. Perfect for lovers of new experiences and new flavors!
Local market in SURQUILLO: We will begin our adventure in this colorful and friendly local market in Surquillo District. Be ready to taste different kinds of exotics fruits, coming from different parts of the country like the coast, the rain forest, and the Andes. Of course, we won't abandon this local market without trying the most representative dish of Lima called "ceviche". But this time, you will have a unique version of ceviche called "ceviche with cushuro" (cushuro is a seaweed from the lakes and rivers located at high altitudes in the Andes it was considered a delicacy by our ancestors). Last but not least, we will taste a delicious "causa rellena" which is made with yellow smash potatoes and fill up with vegetables and shredded chicken.
Local Market in Surco: After tasting different samples of food in the earlier market now we arrive at Santigo de Surco Market, it was very well-known by locals and visitors since the colonial days till now. Its reputation is well known among people that have a great interest in rainforest food and fresh exotic fruit juices. so, this will be a good opportunity to try a delicious "Juanes de Pollo" or a "Chaufa de Cecina" typical dishes from the forest prepared with authentic and organic ingredients from the Amazon.
Get ready to have one of the most amazing experience, full of surprises, trying the flavors of Peru along the time and listening to the history behind the different dishes we try along the tour.
Barranco: finally, we arrive at this bohemian cheerful and colorful neighborhood where we will visit one of the most popular restaurants and try the most typical dessert of lima "Picarones" made of sweet potatoes flour, anise seeds, squash, etc. don't forget to take a camera with you since the attractions are unique and wonderful
Note: We recommend you do not eat much before your tour, because you will try many types of food, snacks and drinks. If you have any dietary restrictions, please let us know.
You will then be dropped-off back at your hotel.
Tour Includes
Pick up from your hotel
Transport
English speaking guide
Snacks, local tapas, piqueos
Customized service
All entrance tickets
Tolls
Parking
Return transport to your places
---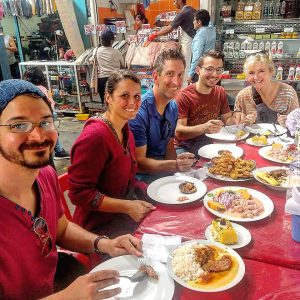 https://southamericaplanet.com/en/local-markets-food-history-tour-food-tour/
https://southamericaplanet.com/es/lokale-markten-eten-geschiedenis-eten-toer/
https://southamericaplanet.com/nl/mercados-locales-historia-de-alimentos/