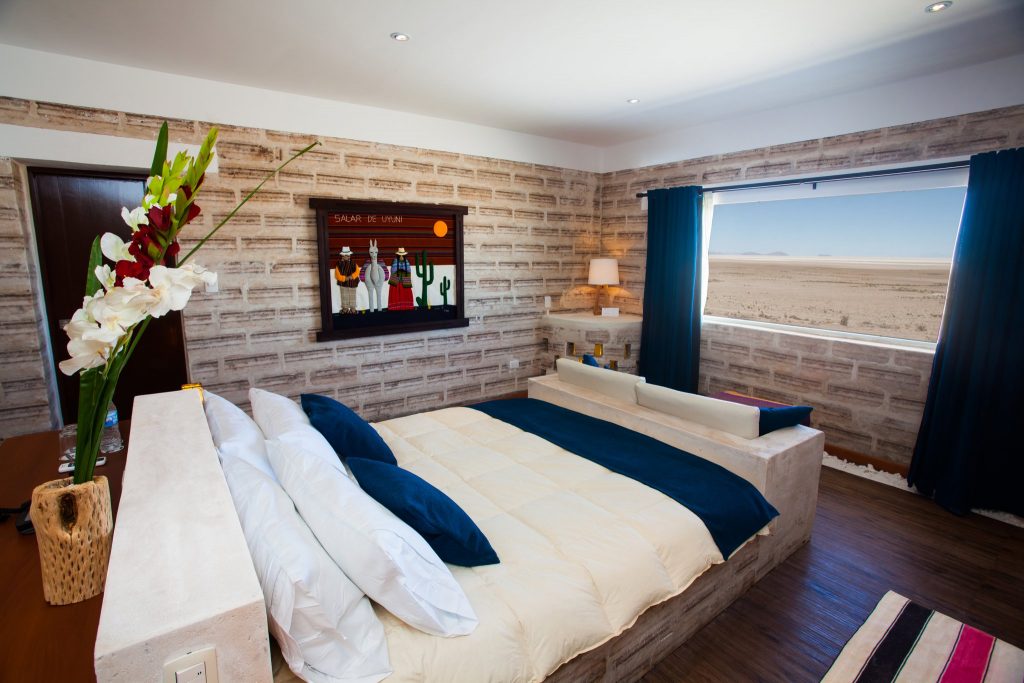 Luna salada 4* salt hotel
An Elegant Salt Hotel & Spa in Bolivia Welcome to Luna Salada Hotel & Spa, a hotel entirely made out of salt in Bolivia offering guests the essence of the Andes, on the edge of the world's largest salt flats. We invite you to stay with us while visiting one of the most unique places on earth, where you will experience nature in a completely new way. Step out onto the white salt pans just meters from our hotel doors, to a vast expanse of white as far as the eye can see.
Disconnect and bask in this remote spot: our rooms are designed with colorful Andean charm, art, and furniture. Enjoy delicious regional flavors at our Restaurant, Tanupa, where you'll enjoy a free breakfast to start your day off right. For undisturbed relaxation, indulge at our Spa either in the steam room with a panoramic view, or by booking a massage.
---
Don't Just Visit The Salt Flats: Experience It!
As featured in National Geographic, our hotel is entirely constructed from salt blocks, with sweeping panoramic views of Salar de Uyuni dotting the hotel. Witness the beauty of the surrounding area and get lost finding the pot where the sky meets the earth.
In addition to our restaurant and spa, our friendly staff will go above and beyond to curate and create your connection to the salt flats.
Some of the additional services and amenities we offer to make sure you leave our hotel on the edge of Salar de Uyuni refreshed and relaxed include:
*Stargazing tours
*Game room for group bonding
*Wi-Fi in the common areas
Oxygen at reception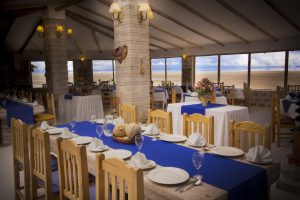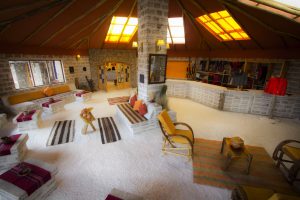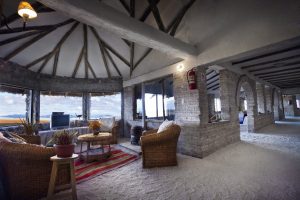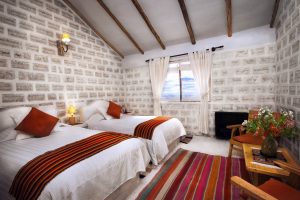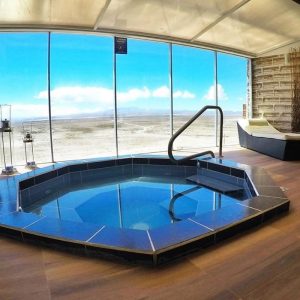 https://southamericaplanet.com/en/luna-salada-4-salt-hotel/
https://southamericaplanet.com/es/luna-salada-4-salt-hotel-2/
https://southamericaplanet.com/nl/luna-salada-4-salt-hotel-3/