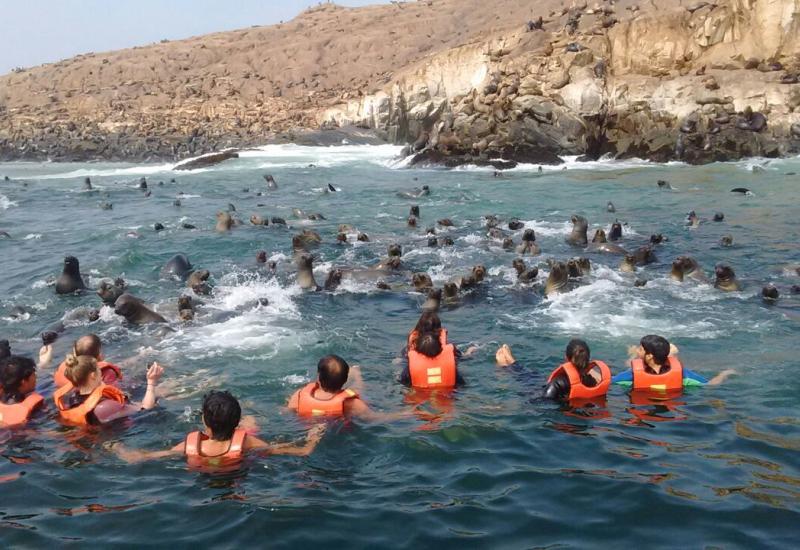 PALOMINOS ISLANDS in SPEED BOAT, in Lima
PALOMINOS in SPEED BOAT
* Transfer from miraflores to Callao between 8:30 am and 9:00 am
* 10:00 Meeting Time
* Meeting point at the Marina Club del Callao Jorge Chávez 120, near the ABTAO submarine museum. Departure to the islands. 30 Min (+- 15 min) for control at the port, payment and incidentals. Fee Payment for the protection and entrance to the natural reserve Guanera islands
* 10:30 Start the adventure
*Starting the tour to the islands of Callao. At first we observed the anchorage of yachts, warships and merchant ships in Callao bay. During the trip we will go by the low or sand bank "El Camotal", open sea "Mar
Adentro". We passed the island of San Lorenzo, rich history that comes from pre-Columbian times until today. We see fishing boats, various colonies of guano birds and Humboldt penguins.
* 11:30 Swimming with sea lions
We arrive at the farthest point, Palomino Island, which houses a large colony of sea lions (Sea wolves), where we can swim with neoprene suits with freedom among them, thanks to the absence of predators, is an unforgettable moment full of emotions.
* 12:35 Back to the Marina Club
We start the return through cliffs and islets of impressive shapes. A snack is served before arriving at the pier.
13:00 Arrival to the Callao port
Transfer from there 45 Min back to the hotel/ arrive around 2 PM
We have a speed boat with wheelchair access.
---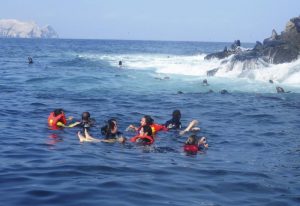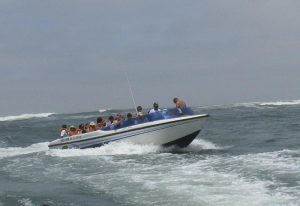 https://southamericaplanet.com/en/palominos-islands-in-speed-boat-in-lima/
https://southamericaplanet.com/es/islas-palominos-en-barco-veloz-en-lima/
https://southamericaplanet.com/nl/bezoek-aan-de-palominos-eilanden-zeeleeuwen-en-penguins-per-speed-boot/