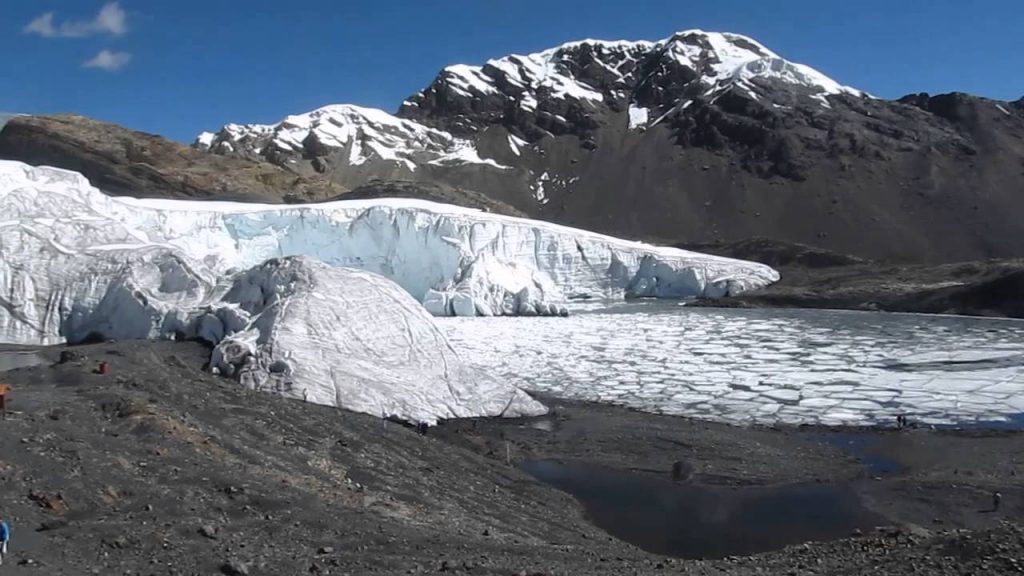 Pastoruri full day excursion Huaraz
A private transfer will pick you up from your hostel / hotel at 9:00 AM from where you will drive south down Callejon de Huaylas to the Recuay area. After drinking some Coca tea (optional) to prepare for the altitude, the route heads east towards the Cordillera Blanca through the Pachacoto Canyon.
On the way you will have some interesting stops such as Patococha (Duck Lake) with spectacular scenery, the carbonated water (not drinkable) of Pumapampa, the Puya raimondi plants which are also the world's largest bromeliads (pineapple family) and can reach up to 10m in height. The springs of Pumapashimin are amazing and their colors change according to the brightness of the sun, also known as the spring of the seven colors, where farmers believe the rainbow was born.
At the glacier parking lot (4,867 m), there is a 30-45 minute hike (one way) to reach the retreating Pastoruri Glacier at 5,100 m altitude, where you can see firsthand the effects of climate change. Departing from the glacier, there will be a stop for a late lunch, around 3:00 PM or 4:00 PM. Return to Huaraz at around 5:30 PM.
---
Incluido
* Guía de habla hispana
* Transporte
* entradas
No incluido
* Guía de habla inglesa
* Comidas
https://southamericaplanet.com/en/pastoruri-full-day-excursion-huaraz/
https://southamericaplanet.com/es/pastoruri-dia-entero-desde-huaraz/
https://southamericaplanet.com/nl/pastoruri-volle-dag-excursie/