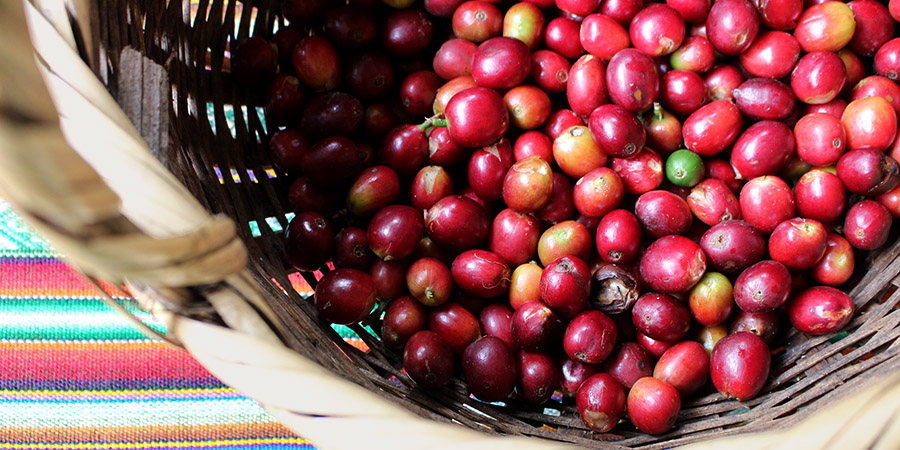 Plantations Tour from Cusco 2 days with Farmstay
Coffee and/or Cocoa Farm Tour 2D Description
If you love coffee and/or chocolate, interesting in meeting a local family, and want to see the beautiful countryside of Peru, then look no further than this tour! Join us for this unique coffee or Cacao farm tour experience where you will travel from cusco to the beautiful La Convención Valley, tour an organic coffee and/or cocoa farm to learn about local traditional farming methods.
---
Tour Highlights
Visit with coffee farmers; share in their daily lives
Live an exceptional experience, sharing unique and unforgettable moments with local families
Visit coffee and/or cacao plantations, and learn about production processes
The owner, Julia, will teach you everything about the organic and fair production of cocoa, coffee, tea and many other exotic fruits and plants
The farm is located on the ground transportation way to Macchu Picchu. It's a 3 hectare farm, at an altitude of approx 1500m.
Live an exceptional experience, sharing unique and unforgettable moments with local families.
The Peruvian cocoa and coffee farmers will teach you everything they know about organic and fair trade farming of cocoa, coffee, tea and many others exotic fruits and plants.
---
Coffee and/or Cocoa Farm Tour 2D Itinerary
Trip Lengh: 4 hours.
Cusco Altitude: 3.400m
Maximum Trip Altitude: Abra Málaga, 4.400m
Huayopata Altitude: 1.500m
Day 1: Cusco – Huayopata (the farm
7:00 am: Hotel pick up.
7:30 am: Transportation to Huayopata (Doña Julia's farm). You can choose between public (shared car) or private transportation (non-shared car).
11:30 am: Welcome fresh fruit juice at Julia's farm.
1:00 pm: Lunch at Julia's farm. (Typical regional food).
2:30 pm – 5:30 pm: Activities on Julia's farm. Depending on the season, you are going to:
* Visit the plantations of exotic fruits, tea and coffee.
* With Julia and her husband José, you will learn to harvest and farming coffee, pealing, roasting, grinding and tasting this unique drinking.
* Tasting exotic fruits.
5:30 pm: Sharing some moments with Julia's family. If you would like to help cooking, feel free to ask Julia.
7:00 pm: Dinner at Julia's family.
9:00 pm: Overnight at Julia's farm in rooms with private bathroom and hot water.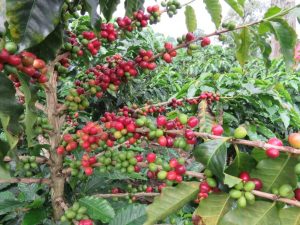 ---
2nd Day
7:00 am: Breakfast at Julia's with her exceptional coffee.
8:00 am: Activities on Julia's farm:
* Discovering the cacao tree and its fruit.
* Learning about the harvest, fermentation and drying of cocoa beans.
* Roasting and grinding the cocoa beans.
* Preparing a hot chocolate with your freshly ground cocoa.
12:00 am: Lunch at Julia's.
1:30 pm: Transportation to your hotel in Cusco or to Hidroelectrica (optional).
4:00pm: Arrival to Hidroelectrica where you will be able to follow your trip de Machupicchu (optional).
6:00pm: Arrival to Cusco.
Highlights on Julia's farm and family
* Altitude: Approx. 1500 m
* Size: Approx. 3 hectares
* Plantation: Coffee, bananas, tea, mangos, masassamba, passion fruit, mandarines, avocados, coca…
Julia is a former teacher. She is now taking care of a 3 hectares plantation of coffee, bananas, mangos, avocados, exotic fruits and tea. She is also involved in the development of the district of Huayopata on the social and educational topics. You will spend a lovely time with that cheerful family.
---
includes:
* Hotel pick up.
* The night at Julia's farm
* 2 lunches, 1 dinner, 1 breakfast
* Visits and chocolate and coffee activities at Julia's farm
* The transportation (public or private).
* A private official guide (English/Spanish).
* 18% taxes included.
not include
drinks outside the meals, tips, and personal expenses (such as alcoholic drinks and souvenirs).
What to bring on our tours?
* Passport
* Dizzy pills (some clients may feel dizzy during the trip due to the road).
* Insect repellent (When sleeping in plantations, it is not rare to meet insects)
* Rain jacket
* Light clothes with long sleeves
* Warm clothes
* Sunscreen
* Hat
* Sunglasses
* Money for extras.
Note: If you want to continue to Machu picchu from Hidroelectrica, you have to walk just under 3 h to Aguas Calientes long the train track. Once in Aguas Calientes you find hotels. Next morning you can visit Machu picchu and day 3 in the afternoon you return by train back direction cusco.
---
What do we need when you make a reservation?
*Full name as it is written in your passport.
* Scanned copy of your passport.
*Departing date for the tour
*We ask for a 40% deposit, sending to us via visa or Pay Pall online through this website:+5,5 % or Wetravel 4,5 % (cost credit cards charge us) The balance you will pay at our office in Cusco before the start of the trek. We accept cash USD or credit card (+5,5%)
https://southamericaplanet.com/en/plantations-tour-from-cusco-2-days-with-farmstay/
https://southamericaplanet.com/es/tour-de-plantaciones-desde-cusco-en-2-dias-estancia-en-granja/
https://southamericaplanet.com/nl/plantations-tour-from-cusco-2-days-with-farmstay-2/