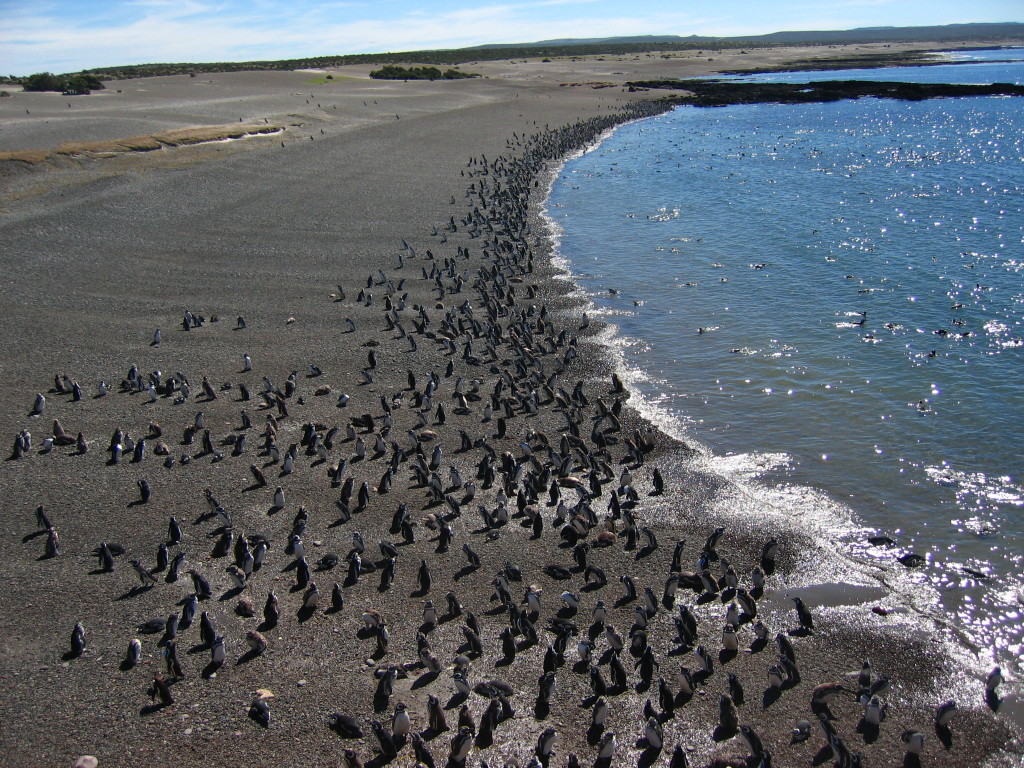 Puerto Madryn – Peninsula valdes – Argentina
Puerto Madryn & Peninsula valdes
Located on Atlantic coast of the Province of Chubut, 1400 km (870 miles) south of Buenos Aires, Puerto Madryn was founded by Welsh immigrants in 1865.
The importance of the city lies over its proximity to two main protected natural areas: Peninsula Valdes and Punta Tombo penguin Rockery. It soon became an international tourism center to see several species: Southern Right Whale, Magellan's Penguin, Sea Lions, Elephant Seals, Commerson's Dolphins, Orcas and different type of birds. Nowadays, even cruise lines make a stop in Puerto Madryn during their itinerary.
The city was declared national capital of Scuba Diving thanks to the enormous activity related, many scuba diving lovers come here just to get in closer contact with sea animals immersing themselves in the cold waters of Gulfs Nuevo or San Jose.
During the summer, the city gets crowded as many inhabitants in the surrounded area choose Puerto Madryn as a beach resort, which beaches are the solution for the hot days.
Weather
Despite of being located in Patagonia, Puerto Madryn and Peninsula Valdes enjoy a moderate weather thanks to the role performed by the Ocean. During summer, days are hot and nights cool. During the winter, days cool and nights cold. Rains are not usual, especially in the Peninsula.
When to come?
As the importance of Puerto Madryn and Peninsula Valdes are given by the regional fauna, the best time for visiting the area is given by the period when this fauna can be seen. In the graphic below, you will see the species sightsee calendar
penguins from Sept to April
Whales from June to November
Orcas from Nov to April
See lions whole year
Elephant seals from Sept to April
Dolphin from Sept to April
How long?
We recommend you to stay at least three nights in the area, that way you will be able to visit both Peninsula Valdes and Punta Tombo with no needs to rush. In the case that you travel between May and September, two nights would be enough to visit just Peninsula Valdes as the Punta Tombo Reserve is closed.
How to get there?
Puerto Madryn can be accessed by plane from Buenos Aires (2h) everyday year round and from Ushuaia (2 to 3h) or El Calafate (1.4h) according to airlines schedule during high season. By bus you can get to Puerto Madryn from Buenos Aires (18h) or Bariloche (14h) year round. There's an option to get to Puerto Madryn from Bariloche combining a night train to San Antonio Oeste and a bus to the final destination, departures vary according to the season.
Museums
– Eco Centro, Puerto Madryn Interpretation Center & Museum (PMY)
– Museum of Modern Art (PMY)
– Natural Sciences and Oceanographic Museum (PMY)
– Peninsula Valdes Interpretation Center and Museum (PIR)
– Salesian Regional Museum (RAW)
– Edigio Feruglio Paleontologic Museum (REL)
– Pueblo de Luis Museum (REL)
Tour Peninsula valdez ( 11H)
We set out early in the morning for Puerto Pirámides. There, from May to December, you will have the option to take a boat to go whale-watching and see sea-lions, cormorants. From Pirámides we leave to the South of the peninsula going through Salinas Grande y Chica. On getting to Punta Delgada, around midday, you will have time for lunch. In Punta Delgada we have the chance to go down the cliffs and walk near the sea-elephants. Then, we head to Punta Cantor to see the external coast of the peninsula and we get to Caleta Valdés to interpret geological formations. On the way to Ameghino Isthmus, we have good chances of coming across wild land-fauna such as guanacos, rheas, foxes, maras (Patagonian hare), armadillos, skunks, etc. Arrival to your hotel in the late afternoon.