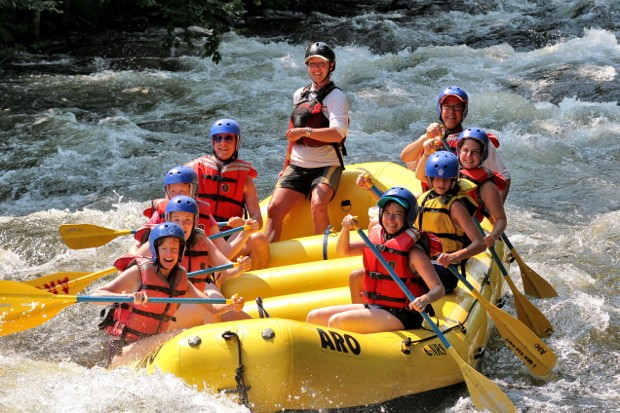 Rafting 1 day from Cusco
The Urubamba It is one of the most important rivers in Peru and is part of the Amazon basin, it runs from the high Andean ranges down through the Sacred Valley of the Incas. It has some exciting whitewater depending on the section of the river being done and the time of the year. You can find the most important section of Rafting during the season, it is located in Chuquicahuana area "Chuqui" class III sections on the Upper Urubamba river. There are good class III rapids and the water is not contaminated. This section of the river is full of adrenaline,on the "Chuqui" section of the river we will include a safety Kayak.
Our adrenaline-filled expedition begins, when we will pick you up from your hotel in our private transport, after one and a half hours drive we arrive in the put -in at the shores of "our River Lodge " where we can leave your luggage. Here you will enjoy, hot showers, toilets, relaxing sauna and a comfortable dining area.
Our professional Rafting Guides (English and Spanish) will provide you with all the proper Rafting equipment such as helmet, wet-suit, spray jacket, paddle and self-bailing raft. After a comprehensive safety talk, you will drive 10 minutes more to Chuqui them We will be running exciting rapids class III & III+.
We can be sailing in the river for about two hours and then arrive at our lodge, will finish the rafting adventure at RIVER LODGE " Where we can enjoy a delicious lunch will be served and you can enjoy a relaxing SAUNA. You can also do the activity of Zipline, which consists of 2 two secure cables that cross the Urubamba river with a distance of 100 meters, everything has no additional cost.
Our return would be in the afternoon around 5:00 pm.
---
Included
transfer
English speaking guide
Rafting material
lunch
Zip line
Sauna and shower
Not included
Towel
Nota /this tour can only be booked in a package tour
https://southamericaplanet.com/en/rafting-1-day-from-cusco/
https://southamericaplanet.com/es/rafting-1-dia-desde-cusco/
https://southamericaplanet.com/nl/rafting-in-cusco-1-dag/