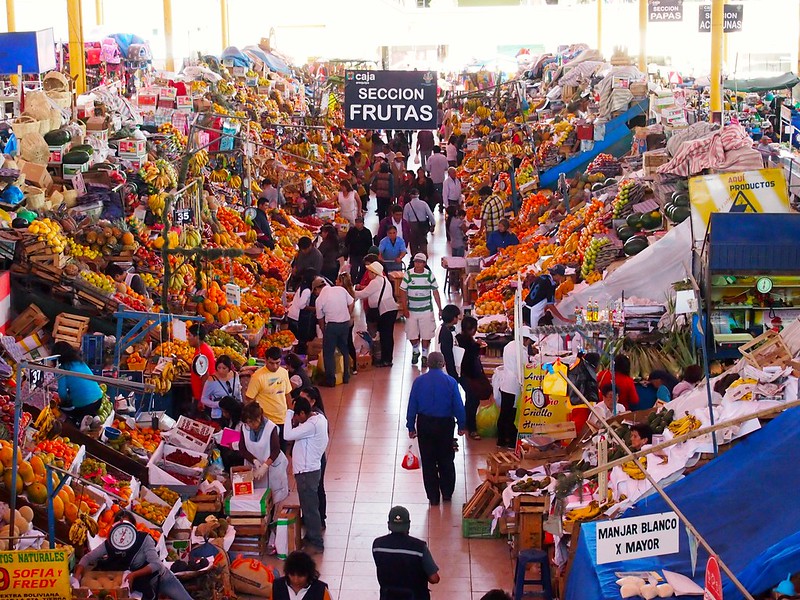 Reality tour 1/2 day Arequipa
Do you want to have a taste of how Peru really is?
Take the Arequipa reality tour and see how daily life can be in Peru. See how people are working together and get a taste of how the Peruvian society organizes itself to provide the basic needs for daily living. We depart from Arequipa around 8.30 am for a 3,5 hour trip around Arequipa and its outskirts. First we visit the local market. After the market head towards the place where sillar (volcanic stone) is extracted in a traditional way, to use it later for the construction of houses. On the way we inform you about political, social and economical reality of Peru and Arequipa. We continue to the shanty towns and give you insight in the way of life of the poor people of the area: visiting a comedor popular (see how the mothers cook food for their family). The tour is our way of showing you the hard working poor people of Peru and how creative they are in their struggle for satisfying their basic needs. A part of the money of this tour is to support the comedor popular.
Included
English speaking guide
transport
some food gifts
Not included
https://southamericaplanet.com/en/reality-tour-peru/
https://southamericaplanet.com/es/reality-tour-arequipa-1-2-dia/
https://southamericaplanet.com/nl/reality-toer-in-arequipa-1-2-dag/