Refugio los volcanes, Amboro national park, 2 days 1 nights
Refugio Los Volcanes – Amboro National Park
Refugio Los Volcanes is located on the border of the Amboro National Park and is less than a two hour drive from the city of Santa Cruz de la Sierra. Tucked away in a deep valley, Refugio Los Volcanes offers spectacular views of sandstone rock cliffs, as well as the tropical forests which surround the sanctuary.
There are plenty of hiking trails offering opportunities to appreciate the flora and fauna. World renowned ornithologists such as Ridgeley, Tudor and others have visited Refugio Los Volcanes on several opportunities. Their are more than 200 bird especies whilst the local botanist Roberto Vasquez has identified more than 100 orchids and bromelia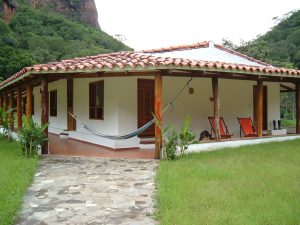 ---
Our objectives are to contribute to the protection of the biodiversity of the Amboro National Park, increase our knowledge by supporting scientific research, and advance sustainable development by creating local employment opportunities.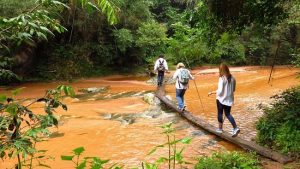 ---
Less than two hours drive from the city of Santa Cruz de la Sierra and 40 minutes from Samaipata, Refugio Los Volcanes is a spectacular destination on the border of the Amboro National Park. Nestled in a deep valley clearing, the lodge is surrounded by towering red sandstone cliffs and dense tropical forest.
From the hammocks and lounge chairs you can take in the incredible 360 degree view, whilst unwinding and soaking up the sights and sounds of the natural world.
The solar powered lodge sits on a spacious lawn. It has six comfortable double and triple rooms, each with its own ensuite bathroom. Home cooked meals, which make the most of the seasonal produce grown on site, are served in the dining room.
Hiking opportunities for all are plentiful with a vast network of trails. Our resident pathfinders can help you explore the different habitats and wildlife within the 283 hectare sanctuary ensuring you get the most from your stay. Longer hikes into the Amboro National Park can also be organised.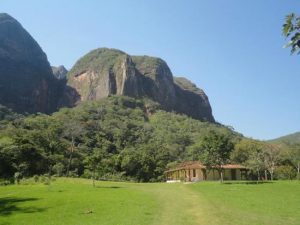 ---
Wild Swimming
Swim, shower, revive and refresh in the numerous natural pools and waterfalls formed by the Elvira Creek.
Star-Gazing
The clean air, absence of light pollution and spectacular surroundings, make Refugio Los Volcanes one of the best star gazing locations in Bolivia. The Milky Way is often clearly visible and with a bit of luck you can see shooting stars.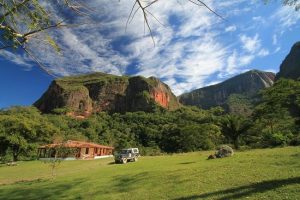 ---
You can stay 2 days 1 night or more !
1st day:
Arrival at around 10,00 hrs. at the pristine Refuge and the opportunity to do a short hike or have a refreshing plunge in the water of the waterfall that is located directly next to the lodge.
After lunch a hike in the area of the colonial lodge.
---
2 nd day:
In the morning a hike and after lunch you will return to Samaipata or Sa. Cruz.
---
Included:
Transport to El Refugio Los Volcanes vice versa;
Internal transport in El Refugio Los Volcanes in 4×4;
Service of a local Spanish speaking companion (no guide!) or of an English speaking guide ( optional)
Entrance fees;
Meals with a drink from lunch on the first day up to and including lunch on the last day;
1 overnight in El Refugio Los Volcanes in a private room with private bathroom
Not included:
Drinks in between meals and/or alcoholic drinks;
All other costs that are not specifically mentioned.
English speaking guide
This is heaven on earth !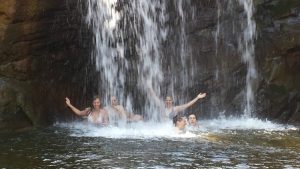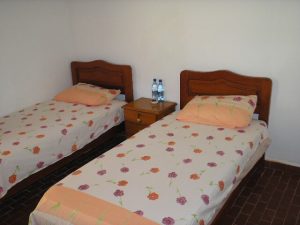 https://southamericaplanet.com/en/refugio-los-volcanes-amboro-national-park-2-days-1-nights/
https://southamericaplanet.com/es/refugio-los-volcanes-amboro-national-parc-2-dias-1-noches/
https://southamericaplanet.com/nl/refugio-los-volcanes-amboro-nationaal-park-2-dagen-1-nacht/