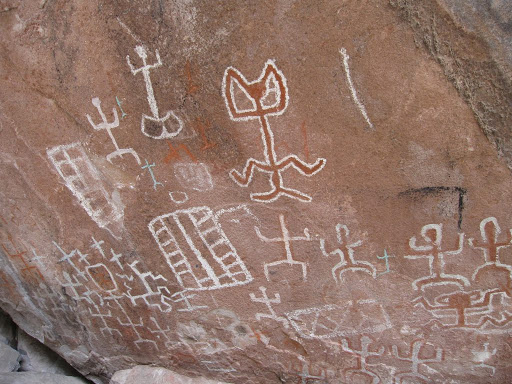 Rock paintings hike Sucre
Ancient Rock paintings
Our guide will come to pick you up from your hotel at 08,30 hrs. to take you by car to the Chapel of Chataquila. It takes about one hour to get there.
Here, at an altitude of 3.665 m, you will start your hike of five to six hours (12 km) to get to see the ancient rock paintings.
You will follow the rim of the Cordillera de los Frailes. Most parts of the trail are of moderate difficulty and some parts are more difficult. But you will be rewarded with splendid views of the impressive, rugged landscape and of course with a visit to the ancient rock paintings in the Pumamachay and Incamachay Caves. The petroglyphs are estimated to be respectively 1,500 and 2,000 years old and are located about one kilometer away from each other.
Local communities guard the rock paintings and maintain the trail.
Afterwards you will walk down to the Ravelo river, which you will follow until you reach the village of Tumpeka.
From here you will be brought back to Sucre where you will arrive around 17,30 hrs.
---
Included:
Transport;
English speaking guide;
Entrance fee for the local communities to maintain the trail and rock paintings;
Lunch box, mineral water
Not included:
Gifts for the children along the trail;
Other costs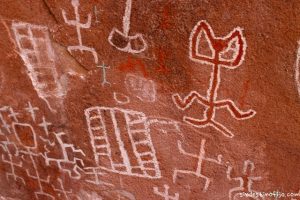 https://southamericaplanet.com/en/rock-paintings-hike-sucre/
https://southamericaplanet.com/es/pinturas-rupestres-sucre-caminata/
https://southamericaplanet.com/nl/oude-rotstekeningen-wandeling-sucre/