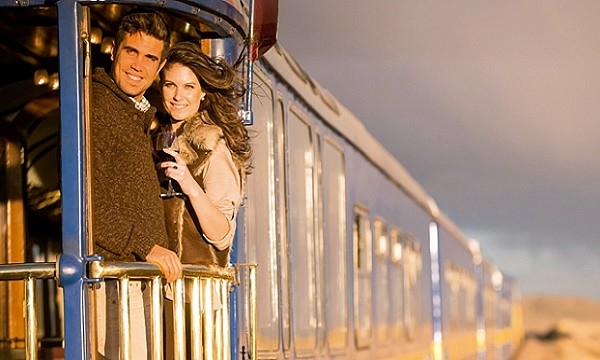 Sacred valley Peru rail train to Aquas calientes, Machu Picchu, Peru
Sacred Valley train ( ask for dates 2020-2021)
The design of the Peru Rail Sacred Valley train is inspired by the elegance of the 1920´s which is reflected in both Dining Car and Observatory Bar Car.
The experience starts upon your arrival at the station, where you will be greeted with an Andean infusion to enjoy in the Observatory Bar Car while you delight yourself with the landscapes of the Sacred Valley. On your way to Machu Picchu, you can savor a gourmet lunch; while a gastronomic feast will be offered for dinner on your way back from the Inca Citadel. Both meals include an appetizer, entrée and dessert, which may be accompanied by a glass of wine and delicate petit fours to be enjoyed in the Dining Car.
The PeruRail Sacred Valley train travels through Urubamba to Machu Picchu, making a brief stop at the Belmond Hotel Rio Sagrado, allowing its guests to board and disembark from its station. The train makes a daily, round-trip with an approximate duration of three hours each way.

---
The rate include
*Welkome drink
*1 lunch
*1 diner
*1 snack
The PeruRail Sacred Valley train operates every day except for the first Sunday of each month. Ask for exact dates 2020-2021
RUTA
TREN
ESTACIÓN DE URUBAMBA
BELMOND HOTEL RÍO SAGRADO
ESTACIÓN DE OLLANTAYTAMBO
ESTACIÓN DE MACHU PICCHU
IDA
91
10:30
10:47
10:52
11:42
11:52
13:34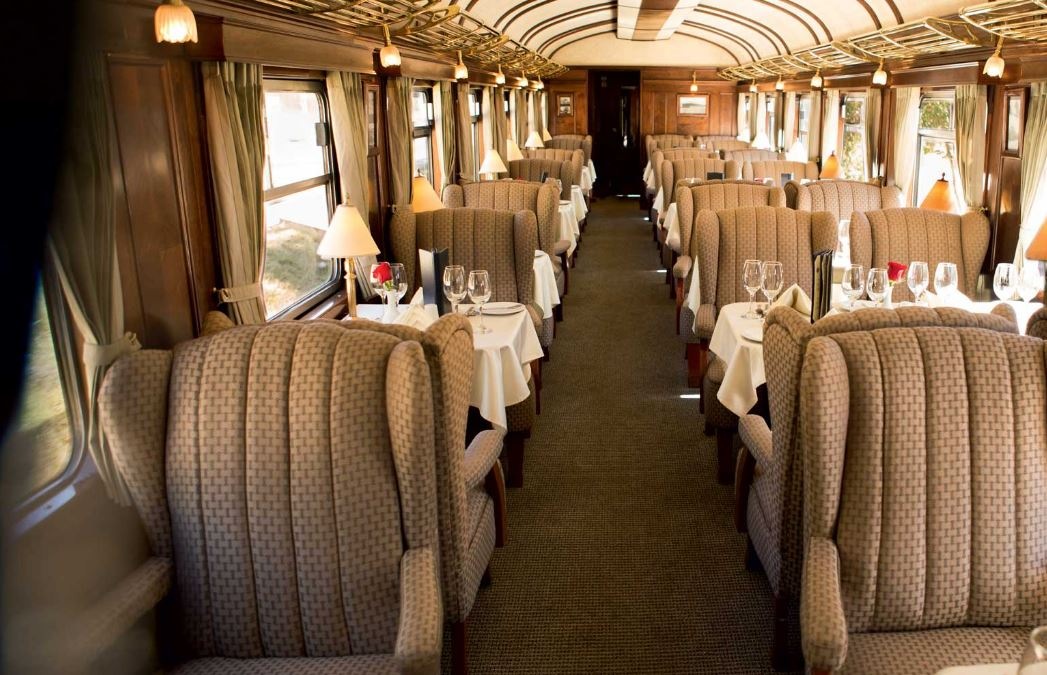 RUTA
TREN
ESTACIÓN DE

MACHU PICCHU

ESTACIÓN DE OLLANTAYTAMBO
BELMOND HOTEL RÍO SAGRADO
ESTACIÓN DE URUBAMBA
RETORNO
92
19:30
21:23
21:28
22:16
22:21
22:37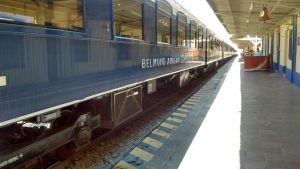 https://southamericaplanet.com/en/sacred-valley-peru-rail-train-to-aquas-calientes-machu-picchu-peru/
https://southamericaplanet.com/es/nl/valle-sagrado-peru-tren-ferroviario-a-aguas-calientes-machu-picchu-peru/
https://southamericaplanet.com/nl/heilige-vallei-peru-trein-naar-aguas-calientes-machu-picchu-peru/