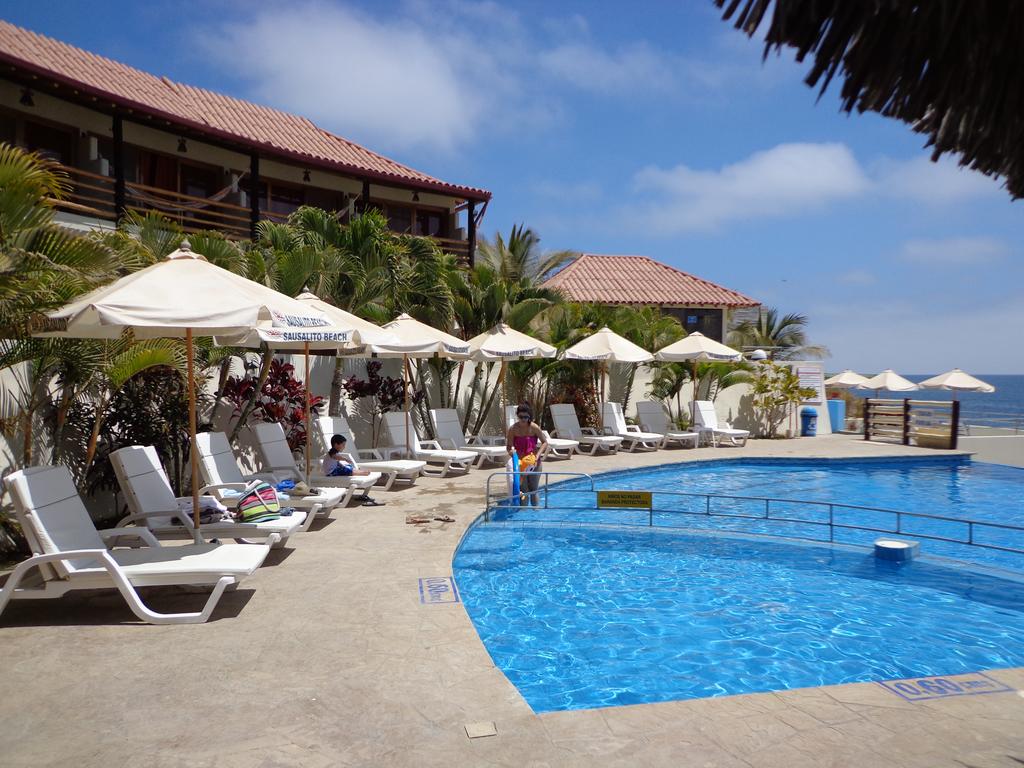 Sausalito beach hotel 3* Mancora
Sausalito Beach, is placed just in front of the quiet and warm beach known as Las Pocitas, in the northern part of the Peruvian coast, approximately 1km from Mancora town. In front of our hotel there are small rocks (peñas) which by their own natural shape form small sea water pools when the sea level is down offering a safety and fun place to spend the time in. Las Pocitas beach is one of the best beaches of Peru in which you will enjoy a pleasant tropical weather through out the year.
We have 17 spacious, modern and exquisitely decorated rooms located with direct sea and pool view. We offer all the facilities so that you and your family will feel comfortable, relaxed and will enjoy of a pleasant vacations and fun.