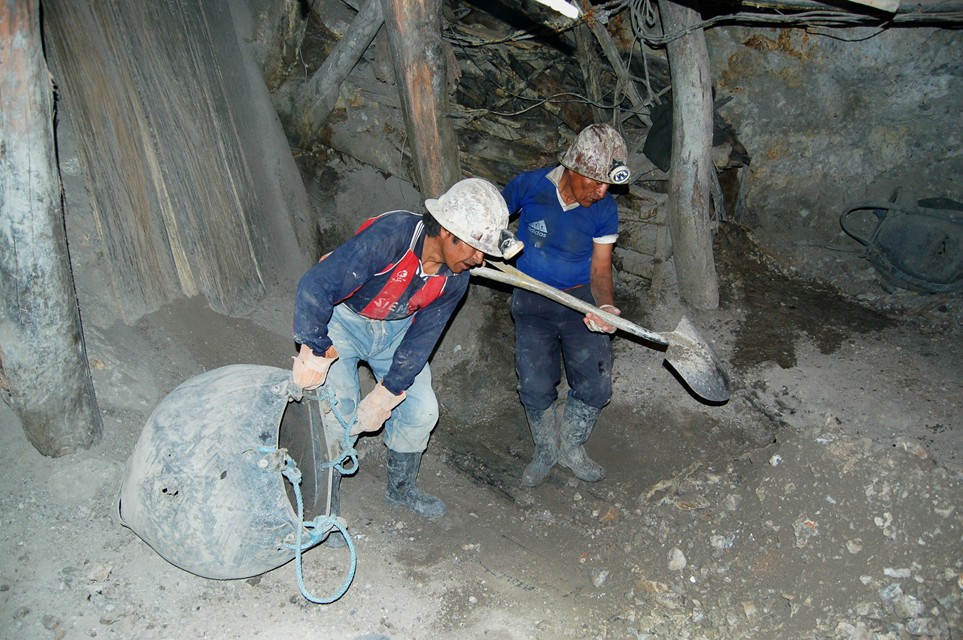 Silver mines Excursion Potosi
Excursion Mine Tour Cerro Rico (3 hrs.); before you depart from Potosí you will put on safety clothes and take a lamp and a helmet with you. You will visit the miners market where you can buy some gifts like coca leafs and pure alcohol for the miners (not included). It is tradition to bring the miners gifts because you are entering their working area. By car you will go to one of the many entrances of the famous silver mine. You will see miners at work, you will visit El Tío, the God of the underworld, where the miners offer to Pacha Mama, Mother Earth. You can descend to all levels you want, but normally the wider and higher shafts are chosen.
You can leave the mine with an assistant-guide at any time, also if the group wants to descend further down. You are witness firsthand to the life and working conditions of Bolivian miners. Silver is what created this city, and it would be shame to leave without learning more about the work conditions of Potosí's mineral extracting activity.
We'll pick you up from your hotel at 08:30 for the visit that starts at 9.00 a.m. and lasts 2 or 3 hours
Included
Transport
English speaking guide
entrance fees
Not included
https://southamericaplanet.com/en/silver-mines-excursion-potosi/
https://southamericaplanet.com/es/zilver-mijnen-excursie-potosi/
https://southamericaplanet.com/nl/excursion-minas-de-plata-potosi/