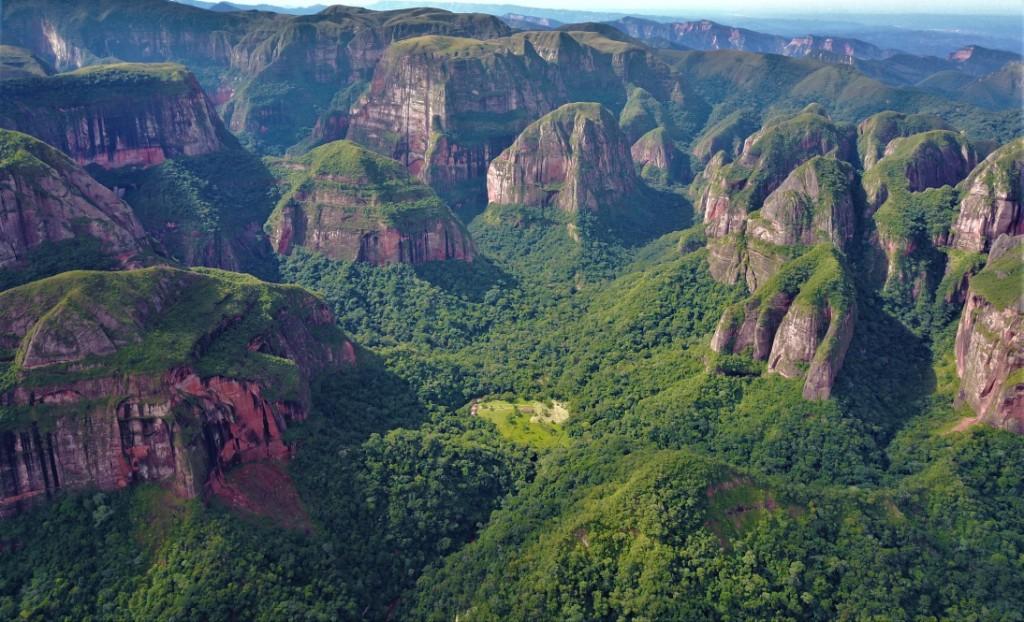 Start Package Santa Cruz – Samaypata 5 Days
Santa Cruz de la Sierra, or Santa Cruz for short, is considered the largest city in Bolivia with roughly 1.5 million inhabitants and is the capital of the Santa Cruz department. Located 416 m above sea level, Santa Cruz de la Sierra has a subtropical climate. In the summer it is between 22 and 38 degrees Celsius, in the winter between 8 and 29 degrees. Most of the year it is sunny and warm weather. Santa Cruz has grown steadily since the 1960s from a village with a few tens of thousands of inhabitants to the current metropolis. Santa Cruz is currently considered the fastest growing urban area in South America and is ranked 14th in the world. Samaipata is a wonderfully peaceful town, beautifully situated in the mountains 120 km from Santa Cruz.
no images were found
You can choose this tour in 3 options
1 Budget tour : in hostals
2 classic tour: in 3* hotels
3 Luxe tour: all 4 * hotels ( only santa cruz )
---
Day 1
Arrive to santa cruz airport + transfer to your hotel in santa cruz. This day you are free to relax, to discover the city by yourself, or you can go to the nice butterfly and swimming pool park Guembe, to relax after the long flight. Santa cruz is the hup to Bolivia to start or finish your travels in Bolivia.
---
Day 2
In the morning we pick you up from your hotel and drive in 2 h to National Park Amboró, El Refugio Los Volcanes: pure silence and nature, a unique tour for nature lovers and birdwatchers and an ideal place to relax after a long journey. This tour brings you to a hidden jewel in National Park Amboró! Over 200 species of birds, 100 species of orchids and bromeliads are identified. The agouti, the armadillo, the coati, the skunk, monkeys and other mammals live here in abundance! The area in which the beautiful colonial style lodge is situated is truly unique. The lodge has six rooms with private bathroom and hammocks outside from where you can see the steep red colored sandstone mountains of Volcanes. There are many trails you can choose from like: to waterfalls, viewpoints, a special orchids trail and more.
The hiking time varies from one to seven hours. In consultation with your guide you will make your choice where to go. After a hike you can refresh yourself in the waterfall next to the lodge or enjoy the area from a reclining chair or a hammock. In the lodge there are some books available about the flora and fauna of the area. 1st day: arrival at around 10.00 at the Refuge and the opportunity to do a short hike or have a refreshing plunge in the water of the waterfall that is located directly next to the lodge. After lunch a hike in the area of the colonial lodge.
---
Day 3
A day hike to a waterfall or viewpoint through the unique area with the guide. Relaxing is possible as well of course. After lunch you will drive to Samaipata in 2 h
Hotel in Samaypata
---
Day 4
El Fuerte & museum, half day Excursion; you will visit the impressive archaeological site of El Fuerte. Here lived in ancient times successively Mojocoyas and Chanés, Guaraníes, Incas and later the Spaniards. From those cultures you can see ruins at El Fuerte. You will need about two hours to visit the site and see everything well. Afterwards you will visit the archaeological museum in Samaipata. Here you will see ceramic that has been found at El Fuerte and in the surroundings of Samaipata. After the excursion you have some free time to explore this small village of Samaypata. Hotel in Samaypata
---
Day 5
Transfer from Samaypata to Santa cruz in 3 h ( Or direct to the airport, or Additional hotel night in santa cruz)
---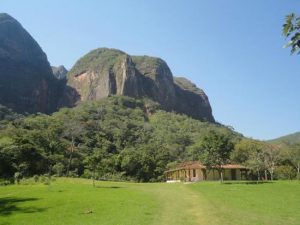 Included in this packet
Transfer in from bus station or airport in santa cruz
1 night hotel Santa Cruz
Transport to Refugio volcanes
2 d 1 n Refugio vulcanes including tours with Spanish speaking person
1 Night Refugio vulcanes
All the entrance fees
2 nights hotel Samaypata
4 breakfasts 2 Lunch 1 Diner
Transfer Samaypata to airport santa cruz
1/2 day excursion to el fuerte ruinas
Not included
Tips
meals not listed
Extra night hotel Santa Cruz
optional excursions en samaypata or santa cruz
Visit Guembe Park
---
If you have more time, there are extra excursion options here
| | | |
| --- | --- | --- |
| | Optional excursions in Samaypata 1 Day | Click for Program |
| | | |
| 1 | laguna Volcán hike, Samaipata | Click |
| 2 | Bella Vista hiking Samaipata | click |
| 3 | Condor Hike & La Pajcha waterfall from Samaypata | click |
| 4 | Amboró giant fern trees | click |
| 5 | El fuerte ruins 1/2 day | click |
| 6 | Refugio los volcanes, Amboro national park, 2 days 1 nights | Click |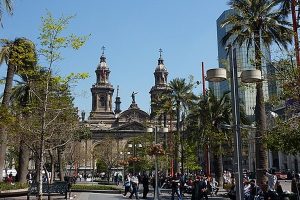 https://southamericaplanet.com/en/start-package-santa-cruz-samaypata-5-days/
https://southamericaplanet.com/es/paquete-de-inicio-santa-cruz-samaypata-5-dias/
https://southamericaplanet.com/nl/startpakket-santa-cruz-samaypata-5-dagen/